Fire up the blender! No matter how little time you have in the morning, there is almost always time for a smoothie. There's always time to nourish your body with these healthy and delicious smoothies. So here's to new smoothie recipes and a healthy you.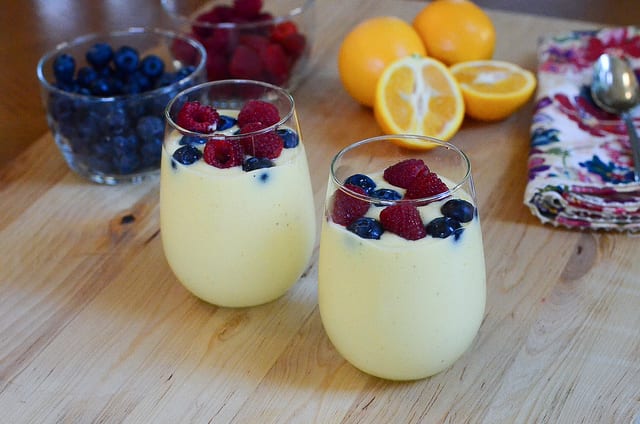 Ingredients:
1 cup frozen mango chunks
1 cup frozen pineapple pieces
1 frozen banana
1 cup fresh squeezed or bottled orange juice (more or less as needed)
1 cup plain non-fat Greek yogurt
1 tablespoon honey
Assorted fresh berries for topping, optional
Loaded with pineapple and mango, this smoothie is a great way to way yourself up in the morning without skimping out on protein. Snag bags of frozen fruit from Trader Joe's to create the perfect smoothie texture. Don't forget a frozen banana and greek yogurt for your protein fix! Load up the ingredients into the blender and viola! Breakfast is served.