Celebrate the love of your life by traveling across the world this year with these top ten honeymoon destinations. While some are warm-weather spots and others chilly escapes, it's bound to be a beautiful trip with your newlywed.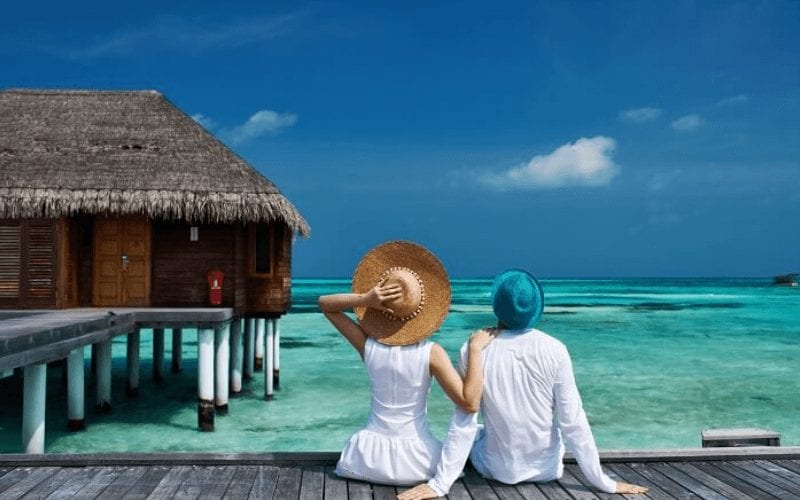 Moab, UT
For an adrenaline-filled honeymoon, Utah has got you covered. In this eastern Utah tiny mining town-turned-outdoor adventure hub, Moab is sure to fuel the fire. Prepare to spend your time mountain biking, hiking, and eying at the beautiful fright orange sunrises and sunsets.
Jackson Hole, WY
The beautiful town of Jackson Hole offers anything you could ever wish for in a honeymoon no matter what season you decide to visit. Enjoy romantic candlelit dinners in cozy lodges set with a scene provided by jagged peaks of the Tetons. Visit in the winter to enjoy some of America's best skiing, snowshoeing, and snowmobiling. Better yet, go in the summer to enjoy hiking, kayaking, mountain biking and more at two of Americas most beautiful national parks, Grand Teton National Park and Yellowstone National Park.
Riviera Maya, Mexico
On the white-sand shores of the Riviera Maya you and your lover can enjoy bungalows over some of Mexico's purest waters. You could spend nearly all of your time in a bungalow or visit the stretch of beach bordering the pier. With sand the consistency of masa, you will surely be thrilled celebrating your love with beach hangs and cocktails.
Lanai, Hawaii
Lanai has the seclusion your honeymoon needs to celebrate a life of love with your best friend. As the smallest accessible island in the Hawaii chain, Lanai feels like Hawaii that got blissfully lost in time. Take a short 45-minute ferry ride from Maui to access this amazing location. Spend your days exploring the history of Hawaii or blissfully relax the day away in a cabana or a lava-rock hot tub
Palm Springs, CA
For a great selection of sandy beaches and peaceful pools, be sure to plan your getaway to Palm Springs, CA. Spend your days getting a couples massage or exploring the Uptown neighborhood, which is full of L.A. artists and restaurateurs. Whether your a social butterfly couple, looking for privacy, or just seeking a dash of old school Hollywood romance, you can have it all in Palm Springs.