Everybody loves pizza! In the time it takes delivery to arrive, you could be enjoying one of these homemade pies.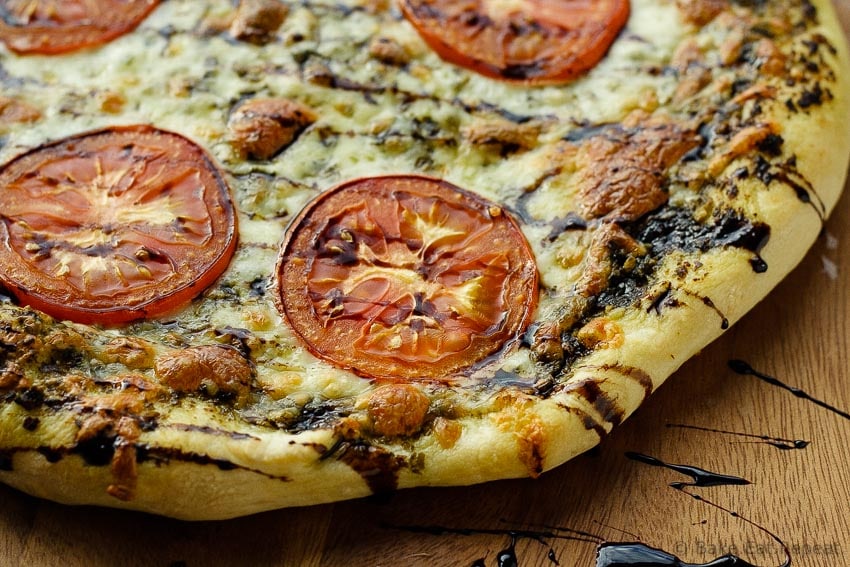 Quick and easy Caprese pizza, perfect for pizza night! Instead of the usual tomato-based pizza sauce, this one uses pesto.  Then it's covered in mozzarella and tomato slices and baked until bubbly and golden. Drizzle with balsamic glaze and serve.
All you need to make this dessert pizza is some pizza crust (I like Pillsbury), Nutella, a couple graham crackers and mini marshmallows. I used Nutella because I had a jar of it already in the pantry and it spreads nicely when it goes on the hot pizza crust.
It's the next best thing to making s'mores over an open campfire. We aren't camping anytime soon so I'm making do with the tools I have in my kitchen at home. If you close your eyes, you can imagine you are sitting by a campfire in the forest. It works…sorta.