After a glorious April, Hollywood is all set to mesmerize your further in May. There are some great films that we are all looking forward to. We have created a list that contains all sorts of movies; all genres and both low and high budgets.
Here are seven movies that you should definitely watch in May.
#7 A Bigger Splash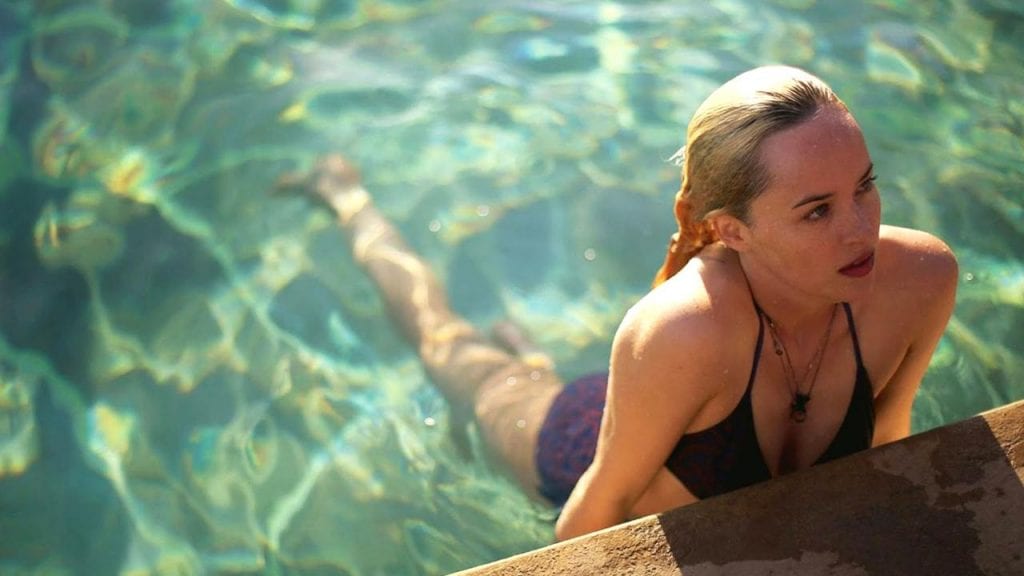 A Bigger Splash is an erotic and thriller movie inspired by the Italian classic La Piscine. The plot has romance, drama, erotica and thrill. The movie is about four people and their lustful and sometimes criminal adventures with each other. Rock star Marianne (Tilda Swinton) goes on a holiday with her boyfriend (Matthias Schoenaerts). Things take a different turn when Marianne's ex-boyfriend shows up with his beautiful teenage daughter.
A Bigger Splash is more of a romantic drama with a touch of humor and thrill. Premise seems interesting enough to be worthy of your time.
Release date: 5th May
#6 X-Men: Apocalypse
There was a time when comic book geeks used to watch such movies but thanks to their commercial appeal, now they are for everyone!
X-Men: Apocalypse is set in 1983. It is about an immortal mutant Apocalypse (Oscar Isaac). Apparently, the slumbering immortal is awakened and all hell breaks loose. The movie has a star-studded cast. James McAvoy plays young Charles Xavier. Michael Fassbender will take up the Magneto mantle again. Jennifer Lawrence and Sophie Turner also star in the movie accompanied by brief appearance by Hugh Jackman as Wolverine.
Release date: 18th May
#5 Weiner
Weiner is political documentary based on Anthony Weiner's campaign in the 2013 mayoral election for New York. Many people expect that the movie will somewhat hurt Hillary Clinton for her presidential campaign.
The documentary is centered Huma Abedin, Weiner's wife and a close friend of Clinton. In 2011, her husband Weiner resigned from Congress when a controversial sexual message he sent to an unnamed woman, came into limelight. The couple had hoped to start over when Weiner was running for mayor and disaster struck again. Another sexting scandal of Weiner was discovered.
Release date: 20th May
#4 Alice Through the Looking Glass
Tim Burton as producer and James Bobin as director return for the sequel to their 2010 film Alice in Wonderland – which didn't impress as many people as they would've hoped. Mia Wasikowska plays Alice who goes through the looking glass (literally) to rescue Mad Hatter (Johnny Depp). Anne Hathaway and Helena Bonham also star in the movie.
The movie portrays a strong feministic character of Alice.
According to Anne Hathaway: "She's following her dreams, she's doing impossible things. She's pretty fearless, and she's what we would call a modern woman."
Release date: 25th May
#3 Love & Friendship
Love & Friendship focuses on a young widow Susan Vernon (Kate Beckinsale) who comes down to live in her dead husband's estate. She intends to find a husband for her daughter and also for herself. This movie is based on a Jane Austen novel Lady Susan.
Many people say that this is the most refreshing and different take on Jane Austen's work. We certainly hope it is, since we need a good Jane Austen Hollywood adaptation.
Release date: 26th May
#2 Money Monster
Money Monster features a prolific cast: George Clooney, Julia Roberts and Jack O'Connell star under the direction of Jodie Foster. Money Monster is all set to be an intense crime thriller movie. The storyline is based on three people. TV show host Lee Gates (George Clooney) and his show's producer Patty Fenn (Julia Roberts) are held hostage on live show by a distraught stock investor Kyle Budwell (Jack O'Connell). Kyle has just lost a significant amount of money and is probably looking for some payback.
Release date: 13th May
#1 The Nice Guys
Seemingly The Nice Guys is an old candy covered in new wrapper – but fans expect there is more to it. The screenplay, script and acting may overtake the storyline to make this movie compelling. The movie is based on two detectives who are investigating a suicide of a porn star.
At first it seems like an open and shut case but as they go deeper, they discover mysteries. The connection of the apparent "suicide" engulfs some of the most prominent people in the country.
The best part: Ryan Gosling and Russell Crowe star as Holland March and Jackson Healy; the two detectives. The movie is a crime thriller with mystery overtone.
Release date: 20th May
[adinserter block="2″]
[adinserter block="7″]