Weekend is finally upon us. You know what goes well with weekends? Brownies. Seriously. Sure, nobody has said it out loud – but that's only because who wants to be labelled the fatass? Imagine not having to struggle with the snooze button, and instead sinking your teeth into rich, chocolaty brownies the moment you wake up. Well, okay, eating brownies doesn't have to be the first thing you do this weekend, but I honestly see no problem in that either! Brownies are so versatile. Pair it with a good cup of coffee, you got yourself breakfast. Dress it up with a scoop of vanilla ice cream, a drizzle of caramel syrup, and a sprinkle of nuts, you have dessert. Serve it alongside a thick piece of  juicy steak, et voila, dinner! Hmm, maybe not the last one because I would want to consume my steak without distraction, and the brownies would be too much of a temptation, but you get the idea.
Here's the anatomy of a perfect brownie: you start with a crisp crust that crackles to give a view of the underlying dense, fudge-y chocolate base that gives you just the right amount of sweetness to wake up your senses. That itself is perfect, but adorn it with nuts, peanut butter, more chocolate, and it just gets better and better.
Here are 13 delicious brownie recipes to give you the luckiest of weekends. Get baking!
1. Seriously Easy Cocoa Brownies
This is the kind of snack (or breakfast or dessert) that you'd want to have handy around the house all the time. Luckily for you, these cocoa brownies can be made with regular pantry items and require only about 40 minutes of preparation and cooking. Make no mistake about it: easy doesn't mean not yummy. Get the recipe here.
2. Peanut Butter Stuffed Brownies
Peanut butter and chocolate is a match made in heaven – a pairing that only an angel could have come up with. The tinge of saltiness of the peanut butter cuts through the sweetness of the chocolate, just enough to tickle the taste buds. This is an absolute must for peanut butter cup lovers. Get the recipe here.
3. Nigella's Triple Chocolate Brownies
If the recipe came from Nigella, you can expect it to be of the highest, most indulgent kind. This triple chocolate brownie recipe is not one that you make when you're feeling bad about your pants pinching your waist. This is what you make when you want to break free from body image issues and celebrate yourself. Get the recipe here.
4. Matcha White Chocolate Brownies
Do you remember the time when the word "matcha" didn't mean anything to anybody except the Japanese? Since the matcha explosion, people have gone crazy experimenting with recipes that incorporate this yummy green tea. Take this mouthwatering matcha white chocolate brownies for example. Get the recipe here.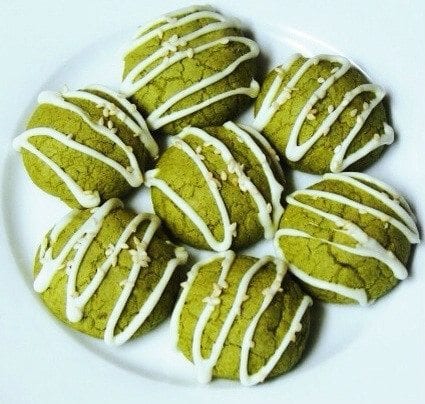 5. Nutella Brownies
I can't think of anyone I know who dislikes Nutella, and I thank the heavens for that. What is there to not like about Nutella? Nothing. It's hazelnutty, chocolatey, sweet without being cloyingly so. You can spread it on anything – toast, pancakes, cupcakes, three-tiered cakes, pop corn, potato chips – it's an endless list! Get the recipe here.
6. S'mores Brownies
S'mores is the kind of childhood treat whose memory lingers 'til you reach the late stages of adulthood. The mere thought of s'mores conjures happy memories, which is probably why adults keep coming up with "adult" s'mores recipes such as frappes and lattes, waffles, brownies, and so on. Get the recipe here.
7. Salted Caramel Double Chocolate Brownies
First things first. For the record, hipsters didn't sprinkle salt on caramel only because it was the hipster thing to do. The genius who invented salted caramel knew that everything sweet is so much better with salt. Not only does it cut the sweetness, it actually makes all the other flavors come to life. Get the recipe here.
8. Cookies & Cream Brownies
Imagine dark, fudgy chocolate brownies topped with fluffy marshmallow frosting and generous chunks of Oreo's. makes your mouth water a bit, doesn't it? Get the recipe here.
9. Brownie Ice Cream Sandwich
Ice cream sandwich is an instant pick-me-up, and this brownie ice cream sandwich is possibly the best kind. You get a brick of your favorite ice cream flavor, sandwiched in between bricks of decadent, chewy fudge brownies. Perfect for when you want to feel good about the world. Get the recipe here.
10. Mint Brownies with Chocolate Ganache
The combination of mint and chocolate has a specific audience. While some people are adamant about not getting near choco+mint, some are nearing the borders of cult-ish fanaticism. The latter are the kind of people you'd want to keep in your life, FYI. Get the recipe here.
11. Raspberry Cheesecake Brownies
With the inclusion of raspberry, this is possibly the healthiest recipe in this list. However, being a non-dietitian and otherwise best known for indulgence, I'm probably the least qualified to talk about which among these is "healthiest". On the other hand, what I am qualified to tell you is that these raspberry cheesecake brownies are top-shelf caliber. Get the recipe here.
12. Beer Brownies
If you're the kind of person who can hardly eat a meal (let alone a piece of dessert) without a swig of beer, these are the perfect brownies for you. It might be the alcohol talking, but the beer adds extra fluffiness and a depth of flavor to the brownies. Get the recipe here.
13. Potato Chip Brownies
Put two of the world's best food items together and what you have is a mega super food that will make your soul sing. The salty potato chips lend a wonderful contrast and texture to these dense brownies. If you're skeptical about the idea, start off with plain lightly salted chips. Get the recipe here.