Will the real 'Becky' please stand up?
It seems to be the only thing that anyone is talking about right now.  Beyonce's new album, Lemonade, has made quite the splash. Actually, it's more like an explosion.
Beyonce is no stranger to massive album debuts with equally massive publicly. This debut, however, has people talking for one particular reason. This album seems to out her husband, Jay-Z, as a cheater.
In the song, "Sorry", Beyonce references to "Becky with the good hair" as someone who cheated on the woman in the song. There is no word from Beyonce or her camp about whether the song is about her and Jay-Z.
That hasn't stopped Beyonce's fans from speculating far and wide about the true identity of this mysterious 'Becky'. Often called the Bey-hive, Beyonce's fans first believed that Rachel Roy was the culprit. Roy is a fashion designer who is the former wife of Damon Dash. She posted an Instagram post implying that she was the other woman.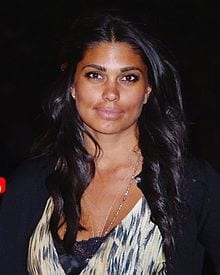 After the Bey-hive swarmed Roy's account, she deleted her account. It is now believed that she claimed to be Becky for publicity.
One of the oddest things that came out of the Roy accusation is that fans mistook Rachel Roy for Rachel Ray, the cooking show host. Rachel Ray became the target of hateful comments from hardcore fans who believed she was the other woman.
If Roy is not Becky, then who is?
The next celebrity to throw their name into the mix was Rita Ora. She shared a picture of herself on social media wearing a bra with lemons on them. The Bey-hive turned their attention to Ora and swarmed her with hateful comments. So then it became Roy and Ora as potential Beckys.
Ora has since denied the rumors claiming them to be "false".
Others have taken a more literal and hilarious route. Fans have named 'Aunt Becky' from the show Full House as a potential Becky. Even Taylor Swift has been named as a potential Becky.
The latest gossip is that Beyonce is singing about multiple woman whom Jay-Z slept with during their long-term relationship. Beyonce's father responded to questions about Becky's identity. He deflected the questions telling reporters that only Beyonce could answer such questions.
So far, neither Beyonce or Jay-Z has come out denying or confirming the identity or existence of 'Becky with the good hair'. The Becky phenomenon has reached such a ridiculous high that there is no telling who could be named next. For now, Becky remains in the shadows and on Beyonce's hit album.
[adinserter block="7″]
[adinserter block="2″]