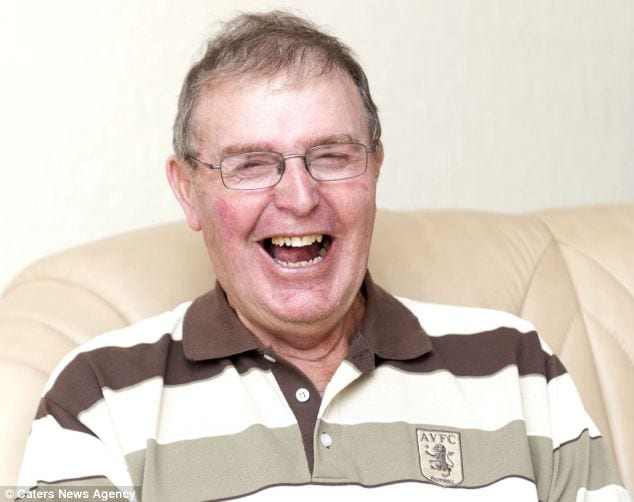 Strokes are the second leading cause of disability across the globe. It is one of the most devastating illnesses that can strike anyone, often leaving its victims depressed and debilitated. In the case of Malcolm Myatt, however, stroke turned him into a real-life Mr. Happy. So happy, in fact, that he often finds himself uncontrollably smiling and laughing.
One day in 2004, Mr. Myatt was going through his normal routine, preparing coffee and toast in the morning when stroke struck. He spent 19 weeks recovering in the hospital. Although incredibly fortunate to have survived, he lost most of the feeling in his left side. He also lost the ability to control his emotions, but not totally in a bad way. The stroke damaged the frontal lobe of his brain, the part which is responsible for emotions. The damage left him with only one dominant feeling: happiness.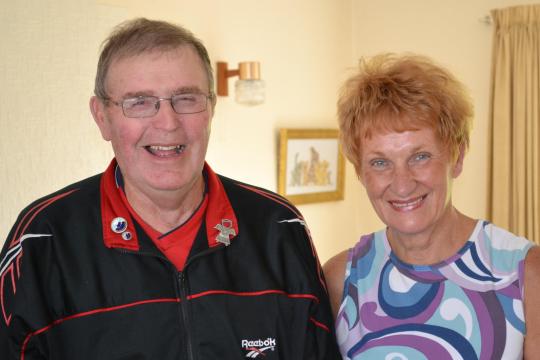 When Malcolm recovered, he and his family noticed that he was always upbeat. Initially, he didn't notice that he no longer felt sadness. He was always smiling and giggling, and the cheery vibe has been contagious among the people around him. He sometimes gets funny looks when he launches into sudden bursts of laughter – especially at funerals. His daughter says that they have gotten used to it and that most of the people who know him have been understanding of his situation although they do try to contain him when occasions call for a more somber mood.
"I would definitely rather be happy all the time than the other way around. It's an advantage really," the retired truck driver explains. "The stroke could have become my worst enemy but I wouldn't let it. Now I barely even notice that I don't feel sadness." Malcolm's condition is known as Pseudobulbar Affect (PBA), a neurological condition that is characterized by involuntary bouts of crying, laughter, or anger. It's probably safe to say that he got the best end of the deal, having contracted the positive emotion instead of sadness and anger. His family and friends don't mind either. "When Malcolm starts laughing, everyone in the room does," his wife Kathy shares.
[adinserter block="2″]
[adinserter block="7″]