Taylor Swift breaks the Internet for yet another time. On Tuesday, the World Wide Web went abuzz with photos of Taylor Swift and Tom Hiddleston having a romantic time at Misquamicut Beach in Watch Hill, Rhode Island, one of Tay-tay's favorite beaches. In one particular photo, the new couple was caught sharing a passionate kiss. This is big news, of course, as it has only been less than two weeks since the singer's breakup with Swedish DJ Calvin Harris. This update in Taylor's life has gained different reactions – mostly from ladies; ranging from disbelief to happiness, to disdain to envy. To all ladies who are envious of where Taylor Swift is in her life right now, here's how you can be her in 8 easy steps:
1. Be Hilariously Awkward on MySpace.
It was 2005 when Taylor Swift performed at Bluebird Cafe in Nashville and had impressed Dreamworks Records executive Scott Borchetta. She signed up with Borchetta's independent record label, Big Machine Records, but didn't release her debut until the next year. That was the beginning of her new life BUT her MySpace account would prove that in 2005, she was just like any other teen posting hilarious comments on friends' MySpace walls – "THAT PICTURE OF ME UP AT THE TOP IS GROSS. THAT IS SICK TAKE IT DOWN. It serves NO purpose other than to make me look FUGLY. I want it OFF NOW. but i loove you". The question is, is anyone still hilarious on MySpace? Is anyone even still on MySpace?
2. Date Hot Celebrities.
Since she was 18/19 years old, Taylor Swift has always wound up on the tabloids for dating hot celebrities – often for short periods of time and in quick succession (so this Tom Hiddleston romance is not exactly a surprise if you think about it). First on her list of hot celeb ex-lovers is Joe Jonas in 2008. The affair lasted three short months and ended in an even shorter 27-second phone call. Next were Taylor Lautner, John Mayer, Jake Gyllenhaal, Connor Kennedy, Harry Styles, and of course, Calvin Harris.
3. Win Grammy Awards.
Taylor Swift has received ten Grammy Awards; among her first was Album of the Year for Fearless in 2010. Since breaking into the music industry, she has received 271 awards and 565 nominations. Deym, she's one talented girl, yes she is.
4. Be a Cat Lady.
The 26-year old has always been expressive of her love for her cats Dr. Meredith Grey and Detective Olivia Benson. She's actually one of the coolest and loveable cat ladies and rumor has it that cats are among the things she has in common with the Loki star.
5. Have Kanye West Interrupt You as You Receive Your VMA.
Kanye West and Taylor Swift have always had a rocky relationship since the hip-hop celebrity interrupted the pop star as she was receiving her 2009 VMA for Best Female Video for You Belong with Me. "Yo Taylor, I'm really happy for you, I'll let you finish, but Beyoncé has one of the best videos of all time. One of the best videos of all time!" – no one can ever forget that.
6. Have Kanye West Sing about You.
"I feel like me and Taylor might still have sex / Why? I made that b—h famous (God Damn), I made that b—h famous." This line from Kanye's Famous, predictably, sparked outrage from Tay-tay's fans but the Mrs. Kim Kardashian West insists that the singer has been "in on the joke" the whole time.
7. Have the Hottest Squad.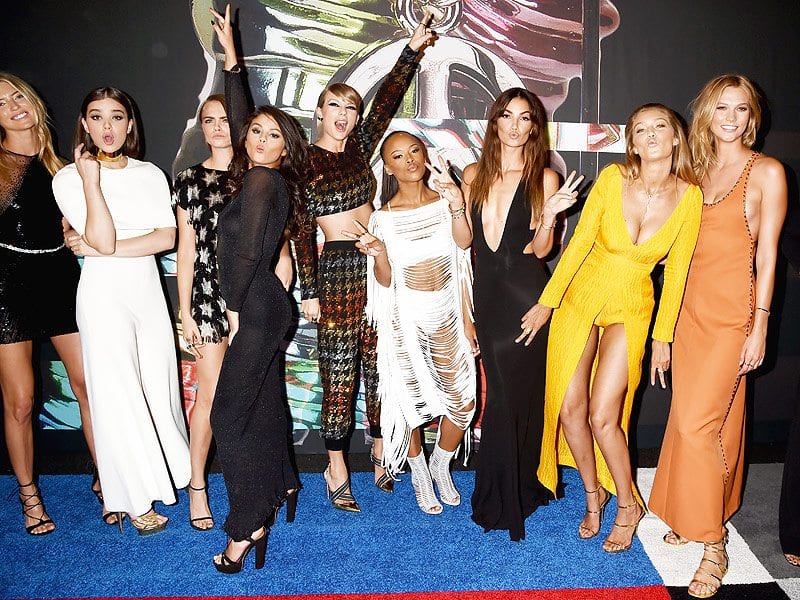 #SQUADGOALS
8. Be a Meme.
[adinserter block="2″]
[adinserter block="7″]