The most important objectives for any army are developing the means to defend their countries and win wars. Throughout history, militaries have relied on science and technology to meet these goals.
From the most primitive spear to the smart missile, imagination has driven man to conjure up the ultimate weapon of his time.
[adinserter block="3″]
[adinserter block="8″]
But not all contemporary ventures in military innovation are well-guided.
Some are so wacked out, they seem like jokes. Think weaponizing animals or harnessing the powers of the paranormal are science fiction? That didn't stop armies from experimenting with these concepts and spending big bucks in the process.
Still, other military experiments leave us speechless.
World War II alone offers prime examples of human rights abuses in the name of science and defense of country. To research chemical weapons, scientists poisoned soldiers and civilians with chemical agents ranging from sarin to anthrax, often against their will. Covert testing with chemical agents and even psychoactive drugs continued late into the 20th century.
This series will explore the most bizarre military experiments ranging from the laugh-out-loud to the downright sadistic.
We'll kick it off with a story about the time the U.S. Army thought about adding the "Gay Bomb" to its arsenal.
15. The Gay Bomb
In 1994, the Pentagon pondered with the idea of funding a "Gay Bomb." This device would penetrate deep behind enemy lines, and spew pheromones causing enemy soldiers to become gay.
Researchers suggested it would also make enemy soldiers "irresistibly attractive to one another."
Logic was they'll be too busy making love, not war. But the gay bomb never blew its first load. The chemistry just wasn't there.
To this day, science hasn't proved pheromone substances can directly influence human behavior.
The gay bomb was among several non-lethal chemical weapons proposed by the Air Force Wright Lab in 1994. The research team requested $7.4 million for the project. It never took off.
[adinserter block="7″]
[adinserter block="2″]
14. The Stargate Project
What better way to spy on your enemies than to get inside their heads? See what they see and hear what they hear, without actually being near them. It may sound like something out of X-Men, but the U.S. government dabbled with the concept during the Cold War.
[adinserter block="3″]
[adinserter block="8″]
In 1978, the Defense Intelligence Agency began the Stargate Project. The program trained so-called psychics in "Remote Viewing," the practice of gathering impressions about an unseen target via ESP.
Supporters of the program credit these psychics with various feats such as locating marines kidnapped in Lebanon. However, the program was shut down after researchers failed to prove "Remote Viewing" played a significant role in such findings. Plus, they were wrong about 80 percent of the time.
The program lasted 25 years and carried a price tag of around $20 million.
[adinserter block="7″]
[adinserter block="2″]
13. Project Iceworm
This experiment sounds like it could have been done out of Mr. Freeze's lair. But it actually happened. During the Cold War, the U.S. launched "Project Iceworm" to build a nuclear-missile launch site deep within Greenland's ice caps.
[adinserter block="3″]
[adinserter block="8″]
The Camp Century prototype went operational in 1958.
The base consisted of more than 2 dozen underground tunnels carved from ice and reinforced with steel. It housed sleeping quarters for 200 people along with a lab, hospital, and even a theater. All was powered by a cutting-edge, portable nuclear reactor.
Unfortunately, nature would not support the government's imagination for long. Within a few years, ice cap shifts rendered some tunnels unusable. The base eventually became unfeasible to work in, and the project was decommissioned in 1966.
[adinserter block="7″]
[adinserter block="2″]
12. Attack of the Killer Dolphins
During the '60s, the Soviet Union added dolphins to its army. They were reportedly trained to plant explosives on enemy ships, attack divers with harpoons attached to their backs, and drag enemy divers to the surface.
The dolphins were trained to distinguish between enemy ships and friendlys by the sound of the vessels' propellers and engines.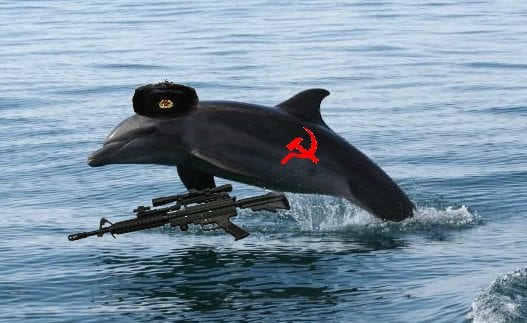 [adinserter block="3″]
[adinserter block="8″]
Following the collapse of the Soviet Union, former satellite states sold their amphibious platoons to other countries. The Ukraine sold 27 mammals including dolphins to Iran in 2000. It's unclear what became of these creatures.
[adinserter block="7″]
[adinserter block="2″]
11. Spy Kittie
We're not done with covert animals yet.
During the '60s, the CIA launched "Operation Acoustic Kitty." Cats were surgically implanted with radio transmitters, as well as antennas that ran along their tails. The goal was to have these bugged kitties eavesdrop behind enemy lines.
[adinserter block="3″]
[adinserter block="8″]
The first spy kitten was sent on a test run into the Soviet Embassy in the U.S. But before it could cover 10 feet, an identified taxi driver ran it over. That was the end of Operation Acoustic Kitty.
The story may seem hairy. But, the executive assistant to the CIA director in the '60s confirmed it in a 2001 book titled "The Wizards of Langley."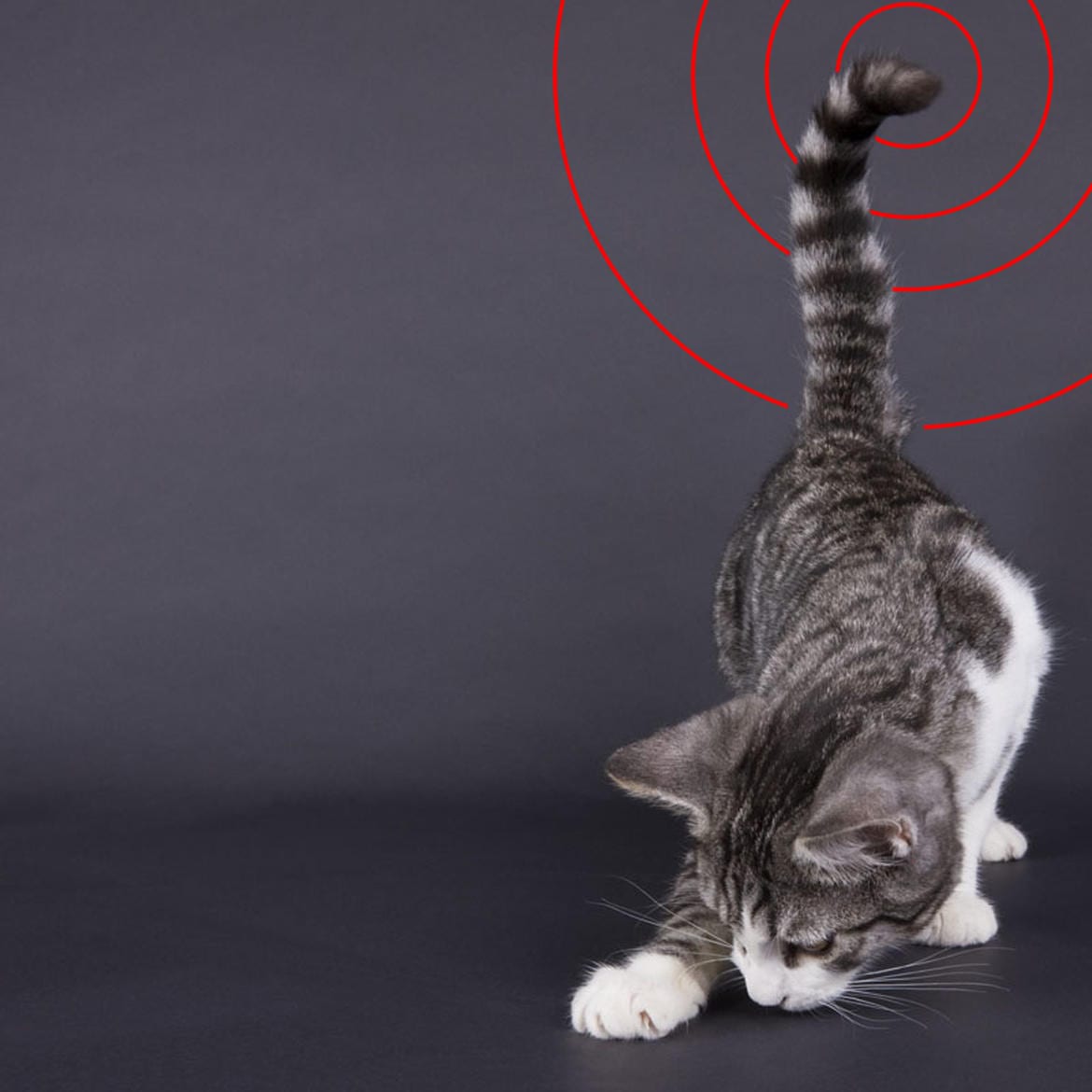 [adinserter block="7″]
[adinserter block="2″]
10. Stink bombs
I'm not talking about the kind you detonated in the corner of your 4th grade classroom. Think feces, rotting flesh, and 10 more of the worst smells you can think of. Now mix 'em up and multiply that by 10. There's your military-grade stink bomb.
[adinserter block="3″]
[adinserter block="8″]
Stink bombs or malodorants have been used by militaries around the world to disperse enemies from hiding spots.
The U.S. dabbled with the concept as far back as WWII with the "Who, Me?" spray. This feces-smelling agent was contained in portable atomizers and given to French resistance fighters. The problem was that these devices could also stink up the trigger holder.
Fast forward to 2008 and the U.S. is looking at XM1063, which could be put in "stink bomblets" launched from 155-milimitre artillery guns. By 2012, the Pentagon said it found a loophole in the Chemical Weapons Convention to use it.
Research on malodorants continues today.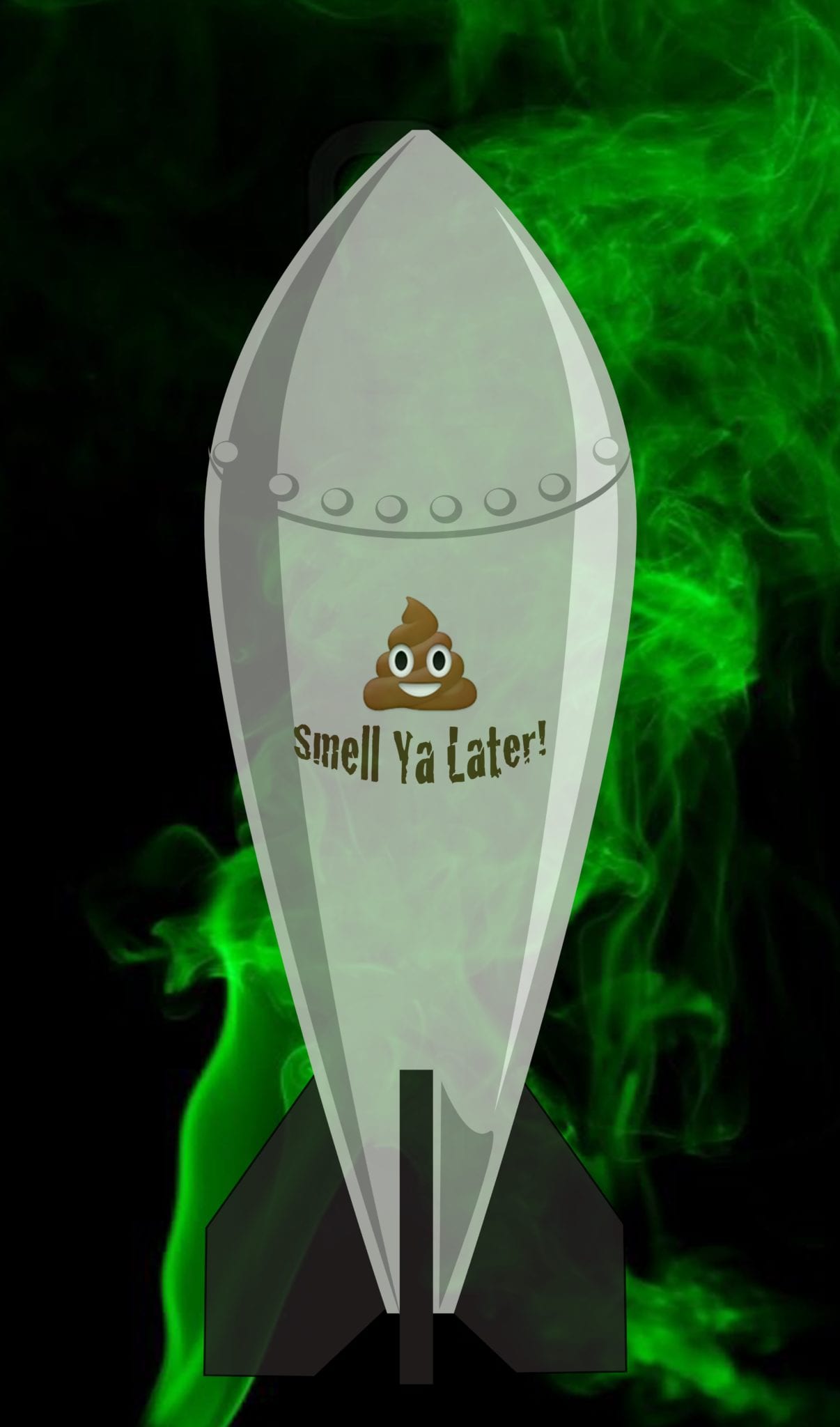 [adinserter block="7″]
[adinserter block="2″]
9. The Anti-Tank Dog
Canine lovers may want to skip this one.
During WWII, the Soviets turned Lassie into a suicide bomber. Dogs were strapped with explosives and trained to slide underneath German tanks, where a lever on their backs would act as a trigger detonating the bombs – and the dogs.
[adinserter block="3″]
[adinserter block="8″]
Initially, dogs were trained to bite down on a cable releasing the explosive packs underneath their targets before retreating back to their handlers. But when faced with battlefield conditions, frightened dogs would run away or return to handlers before placing the explosives. So, the Red Army decided to train them for suicide missions.
When deployed to the battlefield in 1941, many dogs still scrambled at the real sound of artillery and gunfire. Some ran back to handlers injuring or killing them.
Still, these four-legged troops managed to take down a few Nazis. During the battle of Kursk, 16 dogs disabled 12 German tanks. But victories were few, so the Soviets ceased the program.
[adinserter block="7″]
[adinserter block="2″]
8. Operation Northwoods
During the '60s, military leaders were hell-bent on taking down Fidel Castro. Some were even willing to kill Americans and blame the deaths on Cuba, in order to justify a strike against the communist regime. These covert attacks were detailed in Operation Northwoods. They included the sinking of a US ship on Guantanamo Bay, taking out a U2 spy plane over Cuba, and launching attacks on American cities.
[adinserter block="3″]
[adinserter block="8″]
The plans received written approval from the Joint Chiefs of Staff. Fortunately, the military's civilian leadership rejected the plans along with President Kennedy.
Although none of the plans were executed, Operation Northwoods remains a chilling reminder of how far the U.S. government was willing to go to gain public support. Evidently, it's also a glowing footnote in some of the wildest conspiracy theories.
[adinserter block="7″]
[adinserter block="2″]
7. Project SHAD
The threat of a chemical attack on the U.S. was very real during the Cold War. To prepare for such a blow at sea, the Department of Defense conducted various experiments by spraying biological and chemical agents on several ships from 1962 to 1973.
[adinserter block="3″]
[adinserter block="8″]
The program known as Project Shipborne Hazard and Defense (SHAD) was conducted to test decontamination efforts. It involved about 6,000 military personnel. Only some were aware of the tests.
The Pentagon began declassifying details of the experiments following public outcry in 2000. Some of the sailors and marines involved are still struggling to receive benefits from the Department of Veterans Affairs.
[adinserter block="7″]
[adinserter block="2″]
6. High Times at Edgewood
Your stoner friends were right about this one. The U.S. military did test drugs like LCD and marijuana on soldiers during the Cold War. These experiments came out of Edgewood Arsenal in Maryland beginning in 1955.
In addition to researching chemical weapons, the project's goal was to find non-lethal agents that could incapacitate the enemy during combat, or encourage prisoners to willingly spill the beans during interrogations.
[adinserter block="3″]
[adinserter block="8″]
Thousands of soldiers were given everything from mescaline to PCP often without their knowledge or with limited details. Not all left with just a bad trip though. Some soldiers were given potentially-lethal doses of sarin and VX. Many endure lingering psychological trauma and health defects to this day. They still seek proper medical care from the Department of Veterans Affairs.
Public outrage and a Congressional hearing led to the project's termination in 1975.
[adinserter block="7″]
[adinserter block="2″]
5. Project MKULTRA
If you're familiar with the X-Files, you've heard this one before. A secretive agency conducts experiments on an unsuspecting American public. But, it actually happened. Between 1953 and 1964, the CIA secretly administered chemical and psychoactive agents to Americans as part of Project MKULTRA.
[adinserter block="3″]
[adinserter block="8″]
The project's aim was to develop chemical weapons, as well as defenses against these attacks. These experiments also investigated "brain washing," hypnosis, amnesia, and more. At least two deaths were attributed to the project, but none ceased its practice.
Much of MKULTRA remains shrouded in secrecy. The little that is known today resulted from a Senate investigation and joint committee hearing held between 1976 and 1977.
The hearing report concluded many of the project's records were destroyed in 1973 under the orders of CIA Director Richard Helms.
Two lawsuits relating to the project made their way to the Supreme Court in the 80s. The CIA prevailed in both.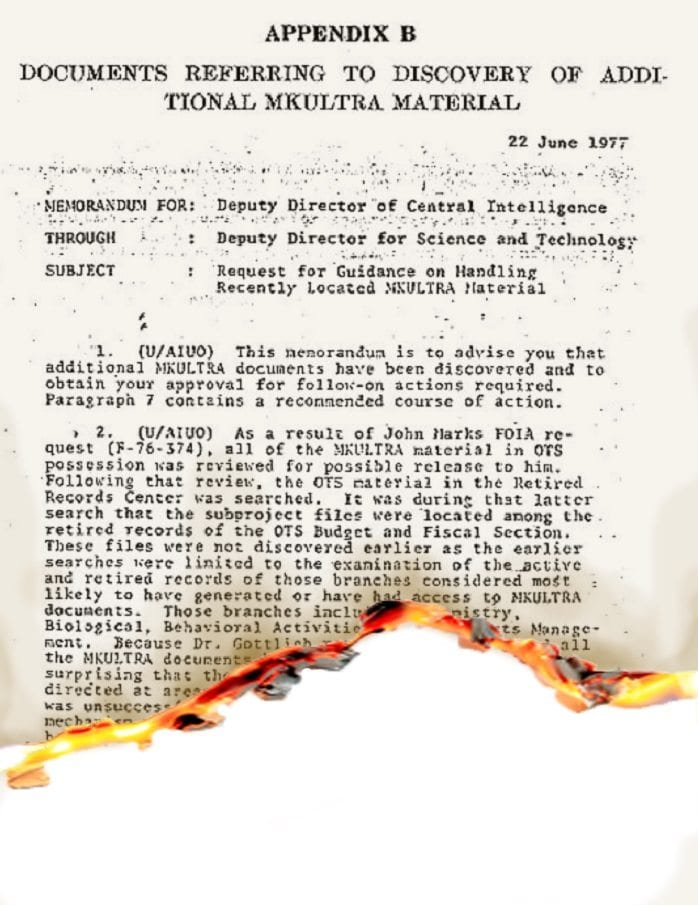 4. Mustard Gas Tests
During World War II, the U.S. exposed more than 60,000 sailors to mustard gas in order to develop defenses against a potential chemical attack. Test subjects were administered liquid-gas patches, covered with the agent in combat simulations, or locked into wooden chambers where the gas was released.
[adinserter block="3″]
[adinserter block="8″]
Some gave chilling accounts of men hollering while trying to escape the gas chambers. Many described exposure as being set on fire.
Mustard gas can lead to potentially-lethal diseases like leukemia and skin cancer. Because test subjects were sworn to secrecy, they couldn't discuss the tests with medical professionals for decades.
Even after the program was declassified in 1993, subjects are still struggling to secure proper medical benefits from the Department of Veterans Affairs.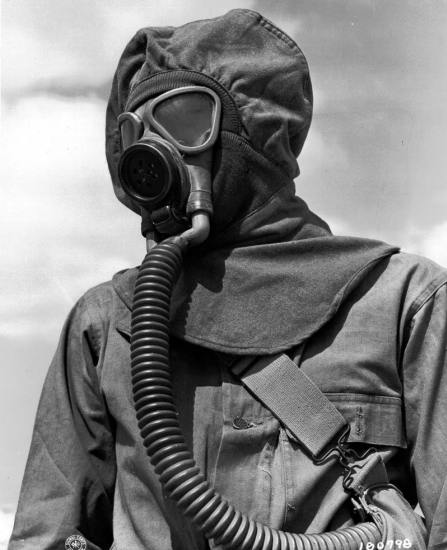 [adinserter block="7″]
[adinserter block="2″]
3. The Aversion Project
During the 70s and 80s, South African doctors performed ghastly experiments on gay soldiers to "cure" them. Subjects underwent aversion shock therapy, hormone treatment, and chemical castration. When all else failed, they were given sex-change operations.
The program was led by Dr. Aubrey Levin, a psychologist and army colonel.
[adinserter block="3″]
[adinserter block="8″]
Test subject Jean Erasmus recorded a tape describing how he was castrated by Levine before committing suicide in 1999. It was featured in the Aversion Project, a study commissioned by the Medical Research Council to explore these experiments.
Levin fled to Canada in the 90s, while being investigated for human-rights violations. He worked as a doctor there until 2012, when he was arrested for sexually assaulting male patients. In 2013, he was sentenced to five years in prison.
[adinserter block="7″]
[adinserter block="2″]
2. Unit 731
In 1938, Japan tasked Unit 731with researching chemical and biological weapons. Thousands of victims ranging from infants to the elderly were tested on at bases throughout occupied China.
They were injected bubonic plague, anthrax, cholera and other pathogens. To best study these diseases' effects on organs, doctors cut open subjects with no anesthesia.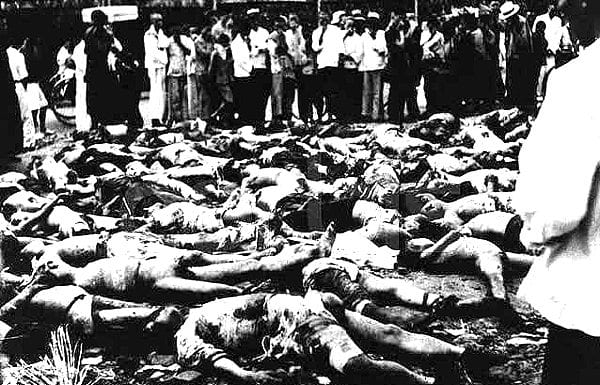 [adinserter block="3″]
[adinserter block="8″]
Victims also underwent "field tests," where they were tied to stakes as planes sprayed plague culture, or dropped bombs with plague-infested fleas.
Doctors also tested the limits of the human body by putting victims in pressure chambers until their eyes popped out, burriyng them alive, and hanging them upside down until they chocked.
After WWII, the U.S. government granted immunity to some of these scientists in exchange for their data. Gen. Shiro Ishii, head of Unit 731, lived peacefully until he died from throat cancer in 1959.
[adinserter block="7″]
[adinserter block="2″]
1. Experiments at Germany's Largest Concentration Camp for Women
Volumes can be said about the heinous experiments conducted by Nazi doctors on prisoners. But little is known about Ravensbruck, a concentration camp exclusively for women.
Some prisoners were injected with petrol. Others were reportedly injected with syphilis so doctors could find a cure for German soldiers. At least 50,000 women died there.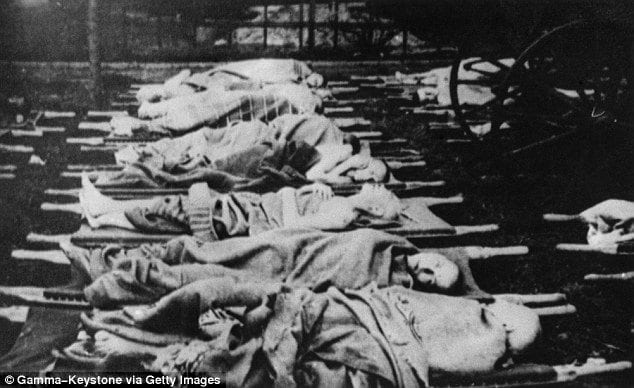 [adinserter block="3″]
[adinserter block="8″]
Ravensbruck prisoners called "rabbits" underwent a barbaric experiment in 1942. They had their legs cut open and dosed in bacteria along with dirt and splinters to spread infection. Their legs were then plastered.
The doctors were exploring treatments for combat wounds. Days later, the plaster came off and they were given experimental drugs.
Ravensburck also had a gas chamber, which was used to kill in masses as the Soviet Army approached in April 1945.  Afterward, several prisoners were exposed to a new horror – rape by their liberators.
[adinserter block="7″]
[adinserter block="2″]