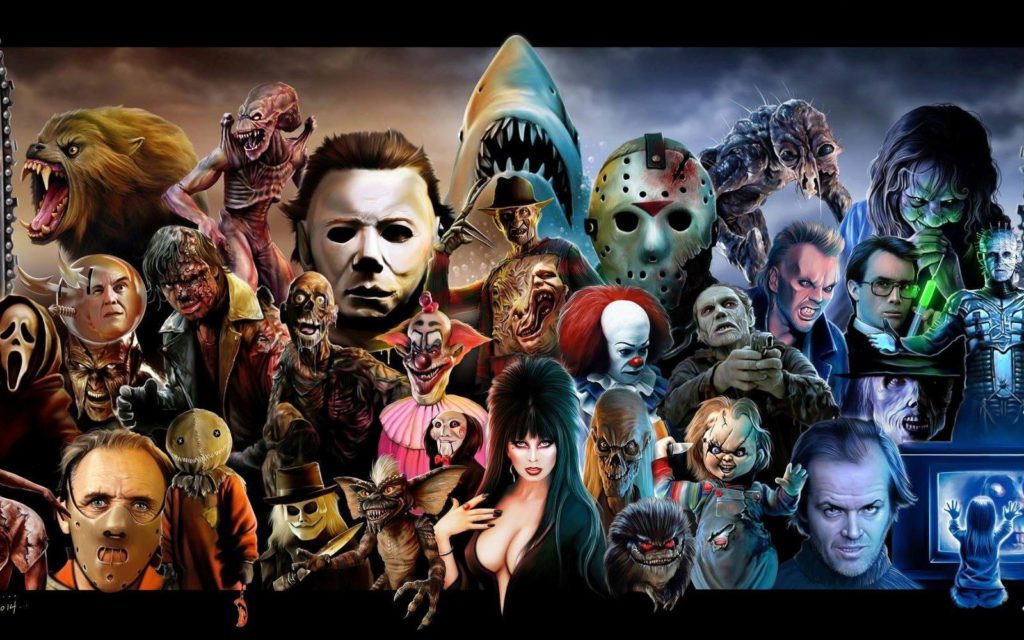 Netflix
A Nightmare on Elm Street
A Nightmare on Elm Street is a 1984 American supernatural slasher film written and directed by Wes Craven. The plot revolves around several teenagers who are stalked and killed in their dreams (thus in reality) by Freddy Krueger. Little do they know their parents hold a dark secret from long ago that caused these deadly dreams. So pop your favorite brand of popcorn in the microwave and get cozy watching this classic horror film.
Sweeney Todd: The Demon Barber of Fleet Street
Sweeney Todd: The Demon Barber of Fleet Street (also known simply as Sweeney Todd) is a 2007 British-American period musical horror film directed by Tim Burton. The film re-tells the Victorian melodramatic tale of Sweeney Todd, an English barber and serial killer who murders his customers with a straight razor and, with the help of his accomplice, Mrs. Lovett, processes their corpses into meat pies. Starring a Tim Burton favorite, Johnny Depp, this musical horror will most definitely get you in the fall spirit.
Scream
Our second from director Wes Craven on this list, Scream is a 1996 American slasher film written by Kevin Williamson. Scream follows the character of Sidney Prescott, a high school student in the fictional town of Woodsboro, California, who becomes the target of a mysterious killer known as Ghostface. This classic horror film is bound to keep you on the edge of your seat.
The Omen
The Omen is a 2006 American supernatural horror film directed by John Moore and written by David Seltzer. A remake of the 1976 film The Omen, was released worldwide on June 6, 2006 — the date intentionally reflecting the purported Number of the Beast, 666. This remake of an American classic will be sure to get you prepared for the spookiest of the seasons.
HBO
Resident Evil
Resident Evil is a science fiction action-horror hexalogy film series loosely based on the Japanese video game franchise of the same name by Capcom. The plot of this film circles a fictional company that acts as the antagonist in the film, Umbrella Corporation. Responsible for the zombie apocalypse, a previous employee of the Umbrella Corporation, Alic, is the main protagonist. So prepare yourself for some zombie killing fun based off of one of America's favorite video game.
American Psycho
American Psycho is a 2000 American black comedy horror film co-written and directed by Mary Harron, based on Bret Easton Ellis's 1991 novel. Featuring fan-favorite Christian Bale as Patrick Bateman, American Psycho chronicles the life of a businessman who is also a murderer.
Hulu
House of Dead
House of the Dead is a 2003 German-Canadian-American zombie film, and the adaptation of the 1996 light gun arcade game of the same name produced by Sega. Our second film on this list based on a video game is about two college students who plan to go to a rave but end up island riddled with zombies. Although it received poor reviews, IGN gave it three out of five stars, citing it as "an unabashed B-movie that does an incredibly decent job with a limited budget, unknown cast, and routine storyline."
Silent Hill
Last but not least, Silent Hill is a 2006 horror film directed by Christophe Gans. Our third film based on a video game series tells the story behind a young girl's nightmares. We quickly find her connected to Silent Hill and the fanatical cult that's based there.