For Apple fanatics, Christmas came early this year. (And, apparently, iPhone buffs have been very good this year.)
Apple announced the release of "the most advanced smartphone in history" today, listing numerous breakthrough features and some truly unprecedented specs for the iPhone 7 & 7 Plus.
In case you missed (or fell asleep during) the two-hour presentation leading up to Tim Cook's iPhone 7 announcement, here's everything you need to know. Below you'll find the release info, details of the new iPhone features and the latest inside scoop…
What, When & How Much?
First thing first – Apple's new handsets will hit the shelves on September 16, with pre-orders rolling out as early as Friday (Sept. 9.)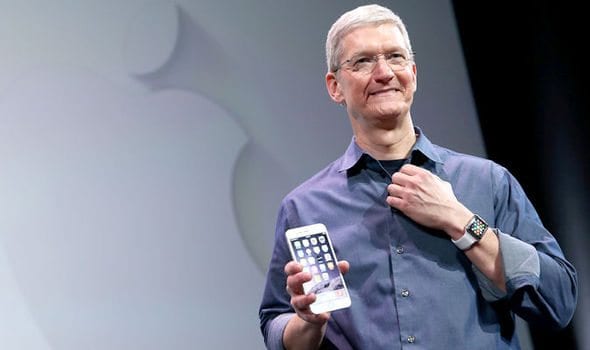 Surprisingly enough, the new iPhone models won't cost a penny more than the iPhone 6s. However, the $679/$769 ( iPhone 7 and 7Plus, respectively) price tag is valid only for the 32GB versions. And that's a real bummer for those of us who were mesmerized by the look of the Jet Black iPhone. [see below]
Variety
Both the iPhone 7 and the iPhone 7 Plus will come in four colours: pink, silver, black and Jet Black. No, that's not a typo – there are two black colour schemes.
The first (black) will have a traditional matte-black finish all around, with a metallic Apple logo on the back. Meanwhile, Jet Black iPhones are a result of Apple's brand new polishing process. It features a glossy finish that gives the phone a seamless feel all around, with a bumpless transition from touchscreen to base.
What's New?
The new iPhone may not seem much different at first glance, but a closer look reveals some major changes and countless small tweaks that make it 'the best iPhone to date.'
Camera Overhaul
Apple always gave its smartphone cameras special attention. Still, the iPhone 7's photo & video capabilities took an unprecedented leap forward.
12MP camera with f/1.8 aperture & 6-element lens;
Optical AND digital image stabilization;
Quad Flash with True Tone technology;
Apple's new ISP, which enables wide colour gamut;
7MP front-facing camera with image stabilization and Live Photo capability;
.
**The iPhone 7 Plus model to feature DUAL-camera for improved zoom quality + never-before-seen foreground sharpness.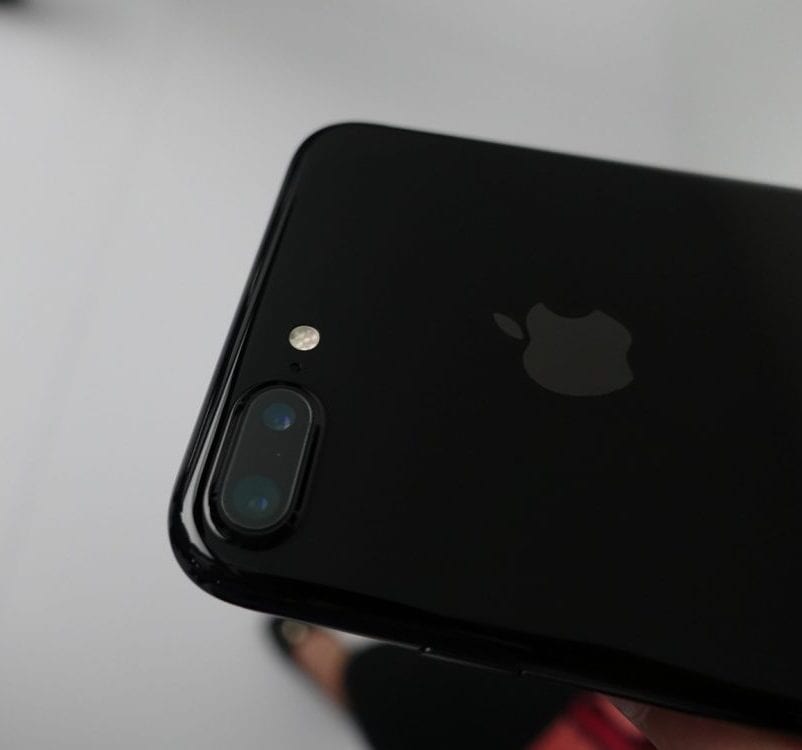 A Revolution in Sound
First off, this will be the first iPhone to feature Stereo Speakers – one below the home button and another above the camera lens. Plus, each of these speakers is as powerful as the one inside the iPhone 6s, so the new models will be twice as loud as their predecessors.
The biggest change Apple had in store is their decision to do away with the 3.5mm headphone jack. The new ear buds utilize the same lightning port that you use for charging. But, don't worry – thanks to a lightning-to-3.5mm adapter that comes with every iPhone 7 & 7 Plus headset, you can still listen to your suddenly-outdated headphones on your brand new device.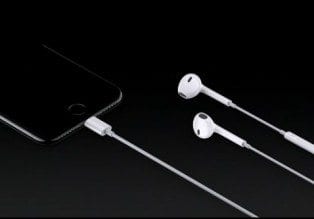 Certified IP67 Dust, Water And Clutz-Proofing
Imagine taking that beautiful new iPhone out of the box, turning it on to marvel at the screen resolution, and then dropping it right into your morning coffee. Talk about tragic, right?
Well, for those of us who tend to drop electronics, trip over nothing on a daily basis and have as much catching skills as a basketball hoop – Apple's new smartphone is a must.
IP67 Certification makes the iPhone 7 models dust-proof, bump-proof and water-proof up to 1 meter. So, unless you take your gadget with you while snorkeling, it will never fall victim to water damage.
Home Button Makeover
The symbolic 'Home' button, which is the only part of the iPhone design that has never been altered, is finally getting an upgrade.
The new, static button is, well, not an actual button at all. It's a touch-sensitive indentation that looks like a button and functions like one, without all the possible logistical mishaps.
There is even a separate chip, called the 'Taptic ENGINE,' just for the 'Home' button. It sends distinctive, live vibrations, making the iPhone experience even more intuitive. You'll "feel" things like a notification pop-up, your battery running low or when you, say, run over a pedestrian in GTA.
Performance & Other Specs
Here are some other notable upgrades Apple has in store for their smartphone users:
A10 Fusion processor, featuring 64-bit, quad-core CPU – twice as fast as iPhone 6;
25% higher resolution display(1334 x 750 and 1920 x 1080 for the Plus version;)
4K video recording AND editing
Battery allows 14 hours of WiFi browsing or 12 hours of 4G/LTE browsing. Compared to the 6s, the new handsets have an extra 2 hours of battery life, on average.
[adinserter block="2″]
[adinserter block="7″]