As a result of Silicon Valley's efforts to create a truly private system of communication, open-source encryption tools have become widely available and easy to use. In light of the recent surveillance scandals, encrypted phones, software and mobile apps provide millions of people with some much-needed piece of mind. Many hate the idea of sharing personal conversations with some NSA employee, others fear having sensitive data stolen by hackers and the rest simply believe in the right to privacy.
However, according to the FBI, this technology severely hinders the effectiveness of law enforcement, allowing terrorists and dangerous criminals to avoid detection. Authorities have been ringing alarms about the danger of this technology for years. They claim that, when private communication becomes effective enough, crime will "Go Dark", essentially leaving law enforcement powerless. And, if that was really the case, much more then our freedom of privacy would be at risk.
Don't Panic
Last Monday, FBI's claims, which have sparked some debates (and a lot of fear), have been fully debunked by an appropriately titled Harvard Study. Conducted by Harvard's Center of Internet and Society, "Don't Panic: Making Progress On The 'Going Dark' Debate" was headed by top-ranking U.S. intelligence officials and technology experts. The study concludes that private communication is far from being perfected. Meanwhile, many new-and-improved surveillance tools are already being developed, so law enforcement will soon have access to a much greater amount of information than ever before.
We're hardly going dark when – fittingly, given the metaphor – our light bulbs have motion detectors and an open port. We are hurtling towards a world in which a truly staggering amount of data will be only a warrant or a subpoena away.
There's No Such Thing As Anonymous Communication Within U.S Borders
Encrypted phones are still easily traceable in the U.S. Sure, the end-to-end smartphone apps allow private messaging, but the messages can later be decrypted and, like any other cell phone user, the sender can be identified and tracked via GPS. Even Tor, the world's only anonymous web-browsing instrument, has been hacked by the FBI. Private communication is bound to exist one day – just not before other technology provides law enforcement access to surveillance mediums that are even more effective.
As a matter of fact, the study suggests that Americans should be worried about the lack of legal restrictions concerning certain new technologies. Even today, smart TV's feature web-cams, automatic light bulbs use motion detectors and voice-activated kitchen appliances have microphones, all of which are connected to the Internet. Meanwhile, the NSA has more resources and IT experts than anyone else in the world.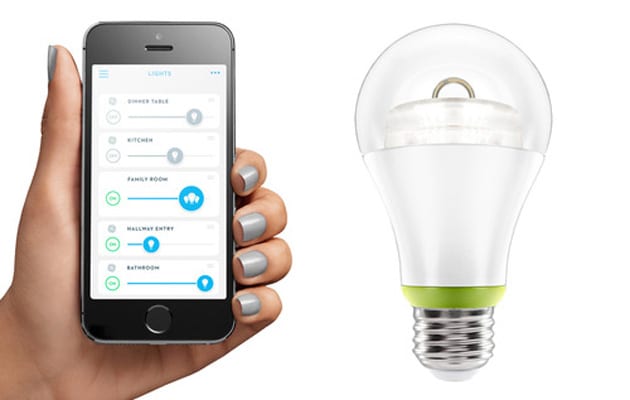 [adinserter block="2″]
[adinserter block="7″]