The world's greatest boxer Manny Pacquiao has found himself in hot water after making controversial comments on same sex marriage. Pacquiao, who is running as Senator in the upcoming Philippine elections, was asked by Bilang Pilipino, a local data-driven elections program, "Are you for or against same-sex marriage?" Translating from the vernacular, his answer was, "It's simply common sense; you don't see male animals mate with male animals, and females with females. Animals are better because they can distinguish male-male, female-female. Now, if it were male-male and female-female, then humans are worse than animals."
Manny Pacquiao's animal-homosexual analogy caused an outrage, especially from the Lesbian, Gay, Bisexual, and Transgender community. It also caused Nike to terminate the boxer's contract, stating, "We find Manny Pacquiao's comments abhorrent. Nike strongly opposes discrimination of any kind and has a long history of supporting and standing up for the rights of the LGBT community. We no longer have a relationship with Manny Pacquiao."
It is the second time that Nike has dropped Pacman as their endorser. In 2012, there was also an appeal for Nike to terminate their relationship with the boxing legend – also for his anti-same sex stance. The sports merchandise company waited to see his performance, but after losing to both Timothy Bradley, Jr. and Juan Manuel Marquez, Nike decided not to renew his contract.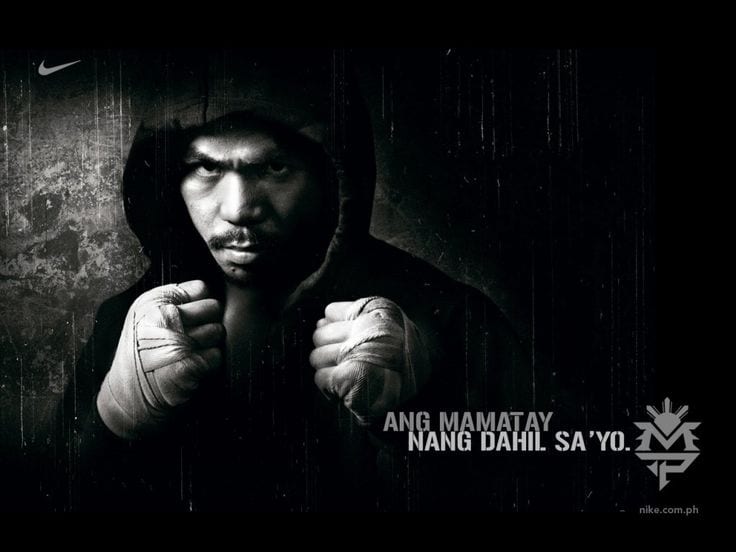 After a strong comeback against Brandon Rios in 2013 and Timothy Bradley in 2014, Nike renewed their relationship with Manny Pacquiao. The world is yet to find out if his match with Bradley -which Pacquiao claims to be his last in order to focus on his political career in the Philippines, would drive Nike to re-ignite their connection with the eight-division world champion.
In a video he uploaded to his Instagram account, Manny Pacquiao said that he is firm on his stand against same-sex marriage but that he apologizes to the LGBT community and to those whom he had offended.
[adinserter block="2″]
[adinserter block="7″]