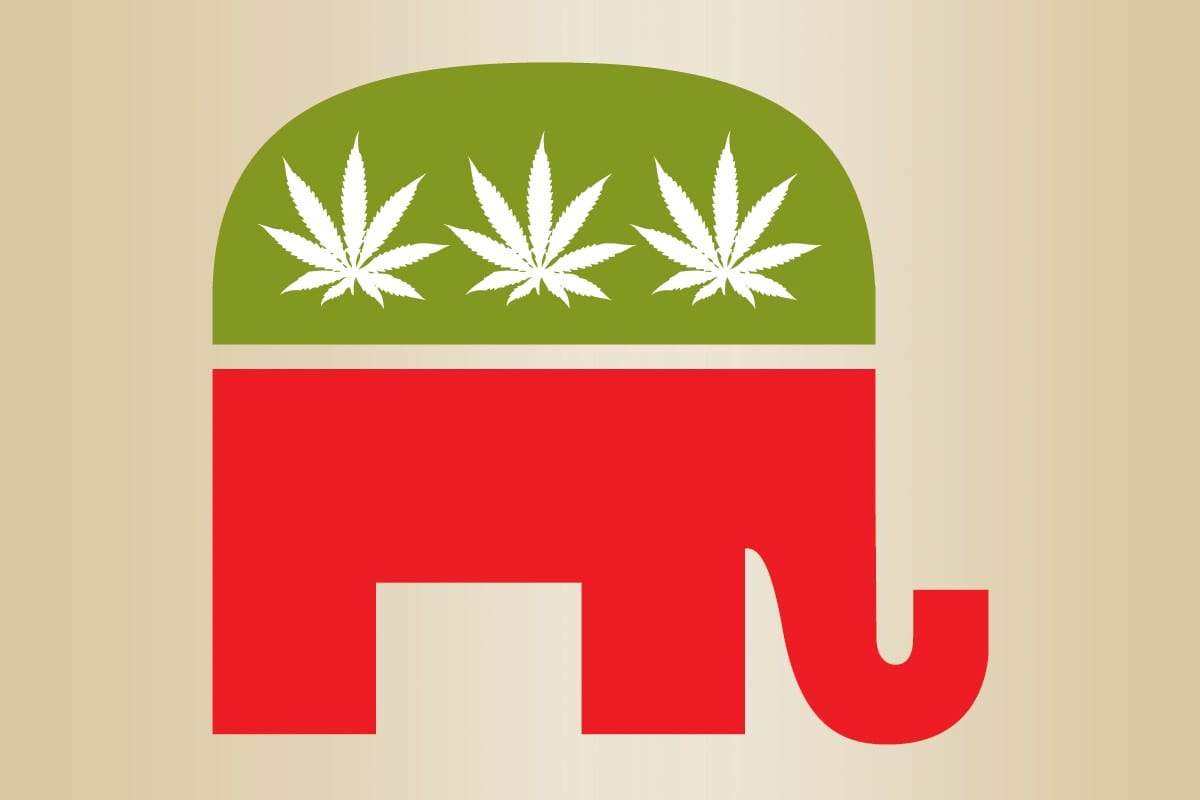 The Senate's highest-ranking Democrat, Sen. Chuck Schumer, reversed his position on marijuana this week and introduced legislation to legalize the drug on the federal level.
The news is yet another sign that the Democratic Party's establishment is embracing reform. The bad news is that it won't matter unless Republicans, who still control the House and Senate, also get on board. And that seems highly unlikely.
Last year, the marijuana industry was worth an estimated $7.2 billion. In January, California officially legalized recreational marijuana for 21 and over.
The Majority Weed Opposition
Only a handful of Republicans however currently support marijuana legalization. While the White House said President Trump would work with Gardner to protect state-level legalization. The GOP as a whole remains behind the curve.
Last October, Gallup found that 64 percent of Americans believed marijuana use ought to be legal. This was the highest level of support in five decades of polling the issue. For the first time, a majority of Republicans, 51 percent, also supported legalization.
Attorney General Jeff Sessions is among the most adamant opponents of marijuana in the country. "We need grown-ups in charge in Washington to say marijuana is not the kind of thing that ought to be legalized, it ought not to be minimized, that it's, in fact, a very real danger," he said at a Senate hearing in April 2016, when he was a senator.
Money Shifts Attitudes
According to the Centre for Responsive Politics, the marijuana industry was one of the top industries regarding campaign contributions, bringing in $21,6000. But if you combine contributions made directly from marijuana businesses, that number jumps to over $62,600, higher than even the top contributor, Real Estate.
As of this year, the growth rate of cannabis lobbying is higher than anything industry.
As the marijuana industry continues to grow it's increasingly difficult for Republicans to take a stance against marijuana without hurting their donors' bottom line.
McConnell also renewed his push to legalize hemp, which doesn't get users high and has industrial and medical applications. That follows Gardner's announcement that Trump has agreed to back legislation that would formally sanction state-level legalization. Gardner has reported "80 percent finished" with the bill, which would also allow marijuana businesses to have access to banks.
Even former Speaker of the House John A. Boehner, the former Republican speaker of the House who once said he was "unalterably opposed" to decriminalizing marijuana laws, has joined a board of directors for a cannabis company with an eye on rolling back federal regulations.
So while Schumer's legislation is very unlikely to go anywhere this year, both parties appear to be retreating from their past objections to marijuana. That could mean that by the next 4/20, Republican leaders might finally support your right to blaze.