Few things have changed our lives as much as social media in recent times. Apart from our everyday life dependency on it; what social media has really changed is the amount of exposure ordinary women are getting. By ordinary I don't mean unspectacular, I mean "lesser known" – the not-glamorous-showbizy type. The "ordinary" everyday women who are making a remarkable difference to our thinking and perception. And most of them are doing this through social media.
These days it is not hard to find inspiring women around the globe, women that stick together and encourage each other. Women who are an inspiration for us all – now through social media we can connect with them, see their stories, their struggle and get motivated for our teeny tiny problems in life.
We can find a leader in the form of these women any day, but since today is 8th March, Women's Day, their stories are all the more befitting. These women are fighting for themselves, for all of us. Fighting against discrimination, stereotyping, chauvinism, taboos and other forms of exploitations. They are displaying courage and having fun along the way.
Here are 15 awe-inspiring women that you should follow instantly on Twitter, Instagram, YouTube and Facebook.
15. Elizabeth Nyamayaro
Nyamayaro is the head of the HeForShe campaign. The campaign is a unique trend of enlisting not only women, but also men for encouraging and achieving gender equality. The campaign was started privately by some workers of UN Women. They started their campaign on YouTube and got positive response. Their videos started getting 6 million plus hits.
#HeForShe pic.twitter.com/o5tzFE98Ur

— Elizabeth Nyamayaro (@e_nyamayaro) February 2, 2016
[adinserter block="3″]
[adinserter block="8″]
When asked why she started the campaign, Elizabeth Nyamayaro said the idea came to her, right after the orientation when she joined UN. She said it became clear right there and then that if we actually wanted results for gender equality, we need to go about with a different way. She explained, "We need to make it a global issue. If it remains a women's issue, then progress will remain slow. Men still hold power so you can't really speak about imbalance against women without finding a way to engage men as meaningful partners."
[adinserter block="7″]
[adinserter block="2″]
14. Adriana Alvarez
Adriana Alvarez is one of the many brave women who are fighting for decent minimum wages. Alvarez is a McDonald's worker and a single mother from Chicago. She became famous when she wrote a heartfelt article titled "What It's Really Like To Support Yourself On McDonald's Pay". She explains how hard it is for her to make the ends meet. And whenever she thinks about taking her son somewhere, she has to abandon the idea most of the times, due to shortage of money.
[adinserter block="3″]
[adinserter block="8″]
She is one of the leaders of the Fight for 15 (@fightfor15) movement. Their aim is to raise more awareness about the hardships of a minimum waged worker. They are fighting to get minimum wages to get to $15. The movement has gathered support of some prominent Chicago politicians.
We out here!! #FightFor15 pic.twitter.com/UTPdCmp6JJ

— Adriana Alvarez (@Adriana_4812) November 10, 2015
[adinserter block="7″]
[adinserter block="2″]
13. Lydia Cacho
Lydia Cacho is somewhat like a real-life Hollywood inspired figure. She is a Mexican journalist and took on corrupt Mexican politicians and cartels – and guess what, she is winning! She recently exposed a gang that was involved in underage pornography and human/sex trafficking. Despite receiving death threats, she continues to standby women and children that are the victims of abuse.
#JoeBiden leaves Mexico empty handed.They agreed on Guzman Loera's extradition,but no date so far. Typical #MexicanJustice style.

— Lydia Cacho (@lydiacachosi) March 5, 2016
[adinserter block="3″]
[adinserter block="8″]
Amnesty International calls as the "Mexico's most famous investigative journalist and women's rights advocate". She has won numerous awards, both nationally and internationally. Some of her most notable achievements are the Civil Courage Prize, the Wallenberg Medal, the Olof Palme Prize and the revered title "World Press Freedom Hero".
[adinserter block="7″]
[adinserter block="2″]
12. Samantha Cristoforetti
Who says women are physically fragile? – Samantha known commonly as Sam Cristoforetti is here to defy such people. Cristoforetti, a captain in the Italian Air Force, spent 199 days in space. Her courageous and demanding days were the first spent by a women (seventh person overall) to participate successfully in a space mission of prolonged duration.
Domani a #Torino arriva @AstroSamantha. Alle 19 incontro pubblico al Sermig https://t.co/OyIo9xql7l pic.twitter.com/R5F6X4D7KS

— Città di Torino (@twitorino) March 2, 2016
[adinserter block="3″]
[adinserter block="8″]
Cristoforetti made the record on Saturday 4th November 2015 and she returned to earth on 15th June. Her space journey reflects what one can achieve simply by not thinking like an ordinary person. Her adventures are not over though, on her Twitter account she has expressed a desire to walk on the moon.
[adinserter block="7″]
[adinserter block="2″]
11. Jade L. D.
Jade D Cassowary, more commonly known to her Instagram followers as Jade L.D. is a remarkable woman; she has dedicated her life to the "raptors of the world". Most people will find that scary but her dauntless spirit finds no greater pleasure than indulging into the birds of prey.
[adinserter block="3″]
[adinserter block="8″]
Jade is a zoo-keeper in Australia. She uses instagram to post jaw-droppingly beautiful pictures of birds and animals that are under her care.  Of late, she has taken it upon herself to protect the critically endangered Cassowaries bird. She has started a fundraiser to buy a part of Daintree rainforest where Cassowaries can be protected and nurtured.
[adinserter block="7″]
[adinserter block="2″]
10. Carol Rossetti
If you are an admirer of "conventional" female looks, you should probably stop reading – Carol Rossetti will blow your mind. Rossetti is a feminist artist from Brazil who challenges the feminine status-quo and promotes more choice and freedom about how a female should present herself.
[adinserter block="3″]
[adinserter block="8″]
Her work reflects the hardships that are faced by women in the society. If you take one look at her Facebook page (https://www.facebook.com/carolrossettidesign/photos_stream), you will soon be jumping and pumping your fists in the air. Conventionalism is so boring. The simply philosophy she advocates is heartwarming: a woman should be able to do what she wants to do! – It is as simple as that. I dare you to argue with her on this. Especially after you see some of her work here:
Alice
Amanda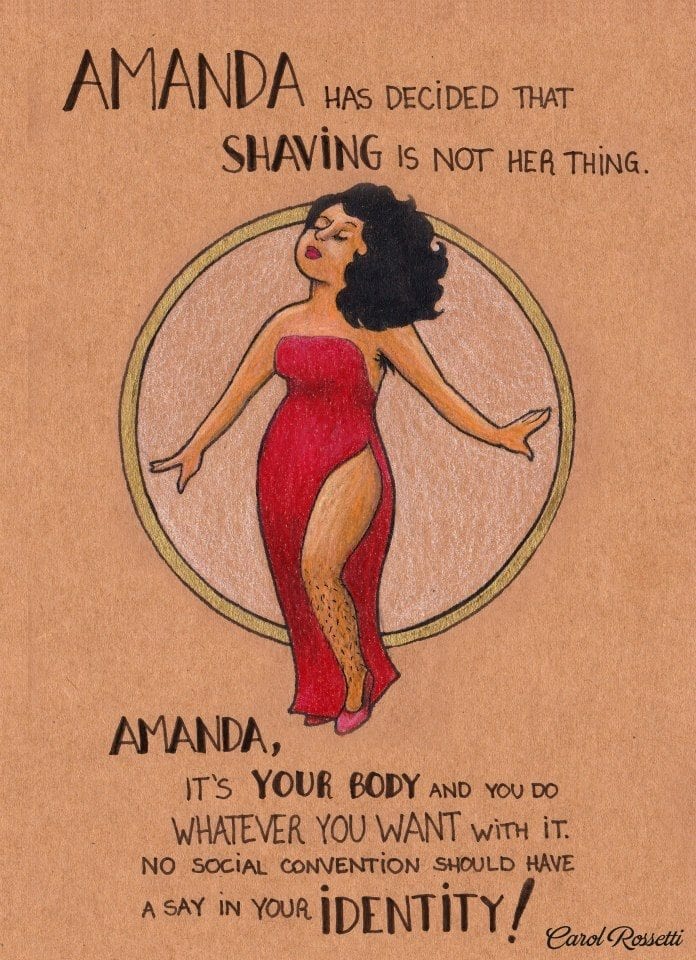 [adinserter block="7″]
[adinserter block="2″]
9. The Bikerni
Time to add some diversity to our list. The Bikerni is not just one woman; it is a congregation of women. Bikerni is an Indian based all-female motorcycle association – the country's first and only. Once the group only had 11 bikers, now it has more than a thousand members. They have journeyed through the Himalayas on motorcycles, raising awareness about women empowerment. One can talk and talk, deliver one lecture after another but nothing compels you more than actually seeing a women empowering activity.
[adinserter block="3″]
[adinserter block="8″]
The Bikerni was initiated by Urvahsi Patole in 2011. In just over five years, it has achieved global recognition. Her aim was simple: to encourage women to ride motorcycles and be self-sufficient. This may not seem like a big deal to you but culturally speaking, in India it is a HUGE deal!
[adinserter block="7″]
[adinserter block="2″]
8. Neda Monem
Neda Monem is an Iranian journalist who is fighting a lot of taboos, just like most of the ladies on our list. Neda's Instagram account shares all sorts of stories. From food to Iranian politics. She is a free spirit that mixes her stuff up; she will take you on a ride to beautiful Iranian tourist spots, next day she would be criticizing a politician for his wrong policies.
[adinserter block="3″]
[adinserter block="8″]
According to Wikipedia she is the local tech researcher for Iranian newspaper The Financial Tribune. The state of Iranian women is not very bright, there are a lot of cultural restrictions. In the midst of all this, we see Neda Monem as a shining light.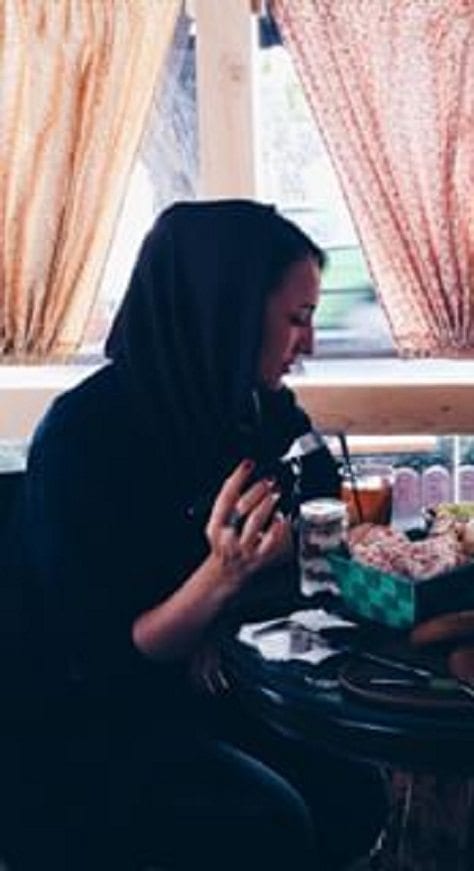 [adinserter block="7″]
[adinserter block="2″]
7. Sharmeen Obaid Chinoy
Sharmeen Obaid Chinoy is a documentarian based in Pakistan. Her work has won Oscars and Emmys for highlighting problems of women in rural Pakistan. She is a social media activist who is not afraid to give her opinion on anything.
https://twitter.com/sharmeenochinoy/status/705223356342267904
[adinserter block="3″]
[adinserter block="8″]
She has a company called SOC Films that specializes in producing documentaries. Most of her work is focused on the charitable underprivileged people of Pakistan. She also owns the Waadi Animations – a design studio that creates animated content that includes feature films as well as short films. To gain prominence at an international level is no small achievement. Especially when you are coming from a country like Pakistan that is notorious for its bad cinema.
[adinserter block="7″]
[adinserter block="2″]
6. Kalki Subramaniam
Arguably the most courageous woman on our list is Kalki Subramaniam. She is the founder of Sahodari Foundation – an organization that promotes and highlights the rights of transgender people in India. Why is this such a big deal? You may never fully understand if you haven't lived in the conservative side of Indian society. Transgender and intersex people don't have any rank in society in India (and most of the South East Asia).
[adinserter block="3″]
[adinserter block="8″]
As a transgender person, she was regularly bullied and ridiculed. But that actually worked in her favor; while it would've decimated other people, it made Kalki stronger. Apart from being a prominent transgender rights activist, Kalki is also an actress, writer and entrepreneur
[adinserter block="7″]
[adinserter block="2″]
5. Sukki Singapora
Sukki Menon or more commonly known as Sukki Signapora is a model and a burlesque performer. She is awesome and amazing because she is the first burlesque performer in Singapore – a country which is dominated by male businessmen. Despite not having a supportive culture, she rose to international prominence and founded 'The Singapore Burlesque Society' in 2012.
[adinserter block="3″]
[adinserter block="8″]
She has a degree in IT and used to work in the IT industry after her graduation. Her flamboyant style, criticism of affluent political people, outspoken attitude and women empowerment activities earned her the Asian Women of Achievement Award last year.
[adinserter block="7″]
[adinserter block="2″]
4. Philomena Kwao
When it comes to models, we all know what to expect; skinny, blond, hilariously Photoshoped girls. What about plus size, dark skinned models with shaved head? – Never seen one, right? The heinous discrimination in the modeling industry is what Philomena Kwao stands against. She uses her Twitter account to promote her ideology.
[adinserter block="3″]
[adinserter block="8″]
When asked if she could change only one aspect of the fashion industry what it would be, she replied:
"I would change the separationist mentality of the industry, especially at editorial and campaign level. I see no reason why size or color should be a barrier against a model booking a high level editorial or a big campaign."
Give her a medal already!
[adinserter block="7″]
[adinserter block="2″]
3. Mel Roy
The internet's new darlings Mel Roy and her partner Vanessa, became the viral sensation when they posted an adorable photo of them comparing their baby bumps. Yes, there is criticism but there always is. Whenever someone tries to break the norms of the society, he or she is met with hostility. Despite all this, the two have thousands of fans globally and continue to publish their photos on Instagram.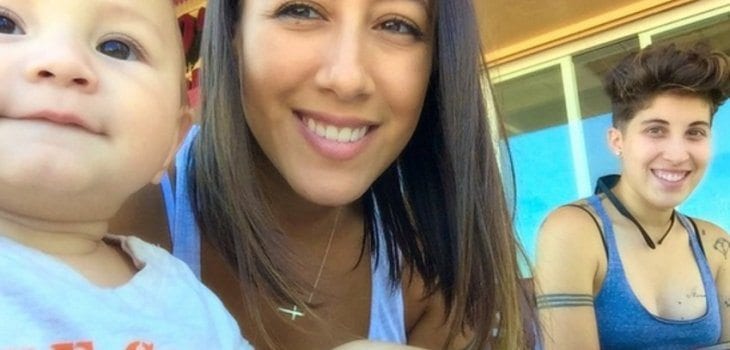 [adinserter block="3″]
[adinserter block="8″]
They were introduced at an LGBT party by a friend. They started dating in 2011 and in 2012, Melanie asked Roy to marry her. According to Roy, she was awestruck. She explains, "She surprised me with a sweet letter and my family holding a banner that read 'Will You Marry Me?'"
[adinserter block="7″]
[adinserter block="2″]
2. Jaz O'Hara
We all watch the news, see the depressing refugee crises. What do we do? Curse at the global establishments? Tweet or update Facebook statuses? Not if you are Jaz O'hara. Unlike the rest of us, this delightful young woman decided to actually do something about the Middle Eastern Refugee crises. She and her team created a movement called World Wide Tribe. The goal of WWT is to help out refugees and make the world more aware about their issues. O'hara and her team is showing us the side of picture that we wouldn't have otherwise seen.
[adinserter block="3″]
[adinserter block="8″]
World Wide Tribe was originally meant to be a travel blog. Due to O'hara's activities it turned out to be a commonplace for sharing news and views of refugees. WWT records their stories, collects donations and helps the refugees out in any way one can imagine.
[adinserter block="7″]
[adinserter block="2″]
1. Balqis Al-Rashed
If there ever was a culture defying lady, it would be Balqis Alrashed. Hailing for the super conservative Saudi Arabia, Alrashed struck prominence when she started posted her hula hooping videos. The most interesting part is, she created her videos clad in burka – the traditional Arabic dress that covers the body entirely.
[adinserter block="3″]
[adinserter block="8″]
Here, you can enjoy the short video clip. Even though it is only 16 seconds long, it is beautiful.
In a recent interview to a website, Alrashed described her inspiring feelings:
I have developed a love for the circle. The lessons behind the hoop are beyond physical. I found in it the healing power of joy and self-expression. The biggest lesson of all is to: flow. Flow?
Flow – move with no resistance, with complete freedom. The hoop became a tool of meditation and soulful articulation. It always connected me to the natural flow and movement of my soul.
In this circle, it is safe to flow and to be, just because. In that space, I am free – free of resistance, free of pain, free of fears. This is where peace resides. This is where joy springs. This is where the child in me is free to safely and joyfully play. Breaking all false boundaries. Breaking free of contradictions, delusions, and resistance to become all that I am, all that I ever was.  
~ Balqis Al Rashed (via The Culturist)
https://www.instagram.com/p/BCiYvVvGLkm/
[adinserter block="7″]
[adinserter block="2″]