Angelina Jolie and Brad Pitt are dodging divorce rumors yet again. This time, rumor has it that Angelina caught Brad flirting with one of their children's nannies. The nanny was reported to be acting too chummy with the 42-year old actor, and oftentimes in questionable situations such as in the pool area or in the kitchen with Mr. Smith wearing just a towel. As any sane wife would do, Angelina fired the nanny, whom tabloids report as hot and gorgeous.
Oh, the controversial Hollywood nanny, splitting up relationships since — hmm, wow, wouldn't it be interesting to know which Hollywood relationship was the first to fall into the nanny trap? Whereas before, circa 1964, nanny in the movies was portrayed as that valuable person in a family's life, reasonably answering to everyone's needs, solving important problems to the best that she can, and often launching into songs in between. I'm talking about Mary Poppins, of course. Then came Fran Fine aka The Nanny, the well-dressed nanny with the sharp wit who ended up marrying the man of the house years after she first knocked on the Sheffield family's door. There was, however, no Mrs. Sheffield in the picture.
Oh, the nanny – sometimes doing more than just help, especially in Hollywood. And cue:
1. Chris de Burgh
Chris de Burgh probably doesn't ring as loud a bell as other celebrities who have been linked to their nannies, but that is because you hear his song, The Lady in Red, more than you do his name. The romantic singer admitted to having an affair with his children's 19-year old nanny, Maresa Morgan, in 1994 when his wife was recovering from an accident. Morgan dumped her college sweetheart, a football jock, to pursue an affair with De Burgh. It devastated his family, but fortunately for him, he was able to get their forgiveness and save his marriage.
2. Jon Gosselin
Jon Gosselin is better known as the other half of the mom and dad team of hit reality-TV show Jon & Kate Plus 8. The show followed the lives of the Gosselin family, chronicling the joys and tribulations of parenting 8 children – a set of sextuplets and twins.
In 2009, the couple announced their divorce and, of course, it fueled the media to make speculations on the reasons behind it. Shortly after the divorce, Jon had been seen with many different women, even dating Kate's surgeon's daughter, Hailey Glassman. Probably the biggest factor to contribute to their divorce was him having a sexual affair with their children's nanny, Stephanie Santoro (shown below).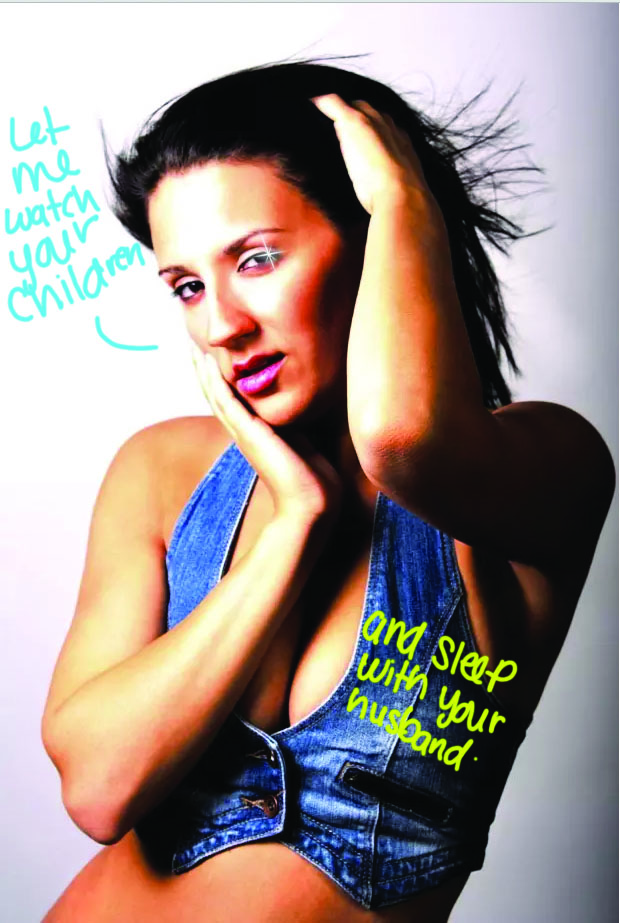 3. Craig Schelske
Craig Schelske is the estranged husband of country singer Sara Evans. Their marriage was plagued with so many problems, and as per the singer's reasons for filing divorce, Schelske dabbled in extra-marital affairs, was abusive, watched too much porn, and drank too much.
Sara Evans alleged that her ex-husband had an affair with their nanny, Alison Clinton. She wasn't able to provide solid evidence to prove her allegations although Clinton subjected herself to a polygraph test, which she passed. So, hmm…
4. Robin Williams
The late Robin Williams had been married to Valerie Velardi for almost a decade when he started to fall for their son's nanny, Marsha Garces. His relationship with Garces led to the end of his marriage with Velardi.
The attraction between the actor and the nanny grew deeper, and a year after his first divorce, the two got married. Garces was then pregnant with their daughter Zelda. Their relationship turned out to be more than just an affair, but after more than 20 years of marriage, it ended in divorce in 2010.
5. Arnold Schwarzenegger
Arnold Schwarzenegger's wife of 25 years, Maria Shriver, had long suspected that the son of their nanny, Mildren Baena, was fathered by the former California governor. In 2011, the former news anchor confronted the nanny and was able to confirm her suspicions.
Baena was the nanny of Schwarzenegger and Shriver's four children when she had an affair with the actor. In 1997, both Baena and Shriver were pregnant with Schwarzenegger's sons, who were born only a few days apart. Baena and Schwarzenegger's son Joseph was 13 years old when the truth about their relationship was discovered.
6. Mick Jagger
Mick Jagger just might be the perfect poster boy for the sex, drugs, and rock and roll slogan. On June 20, 1998, he emerged from the shower naked, walked to their new nanny, Claire Houseman, shook her hand and introduced himself.
Two days after, the rock and roll legend interrupted Claire while she was making coffee, propped her on the kitchen counter, and had her way with her – with wife Jerry Hall just in the next room. In interviews, Claire claimed that the encounter was short and sudden, and that she had no regrets about it.
7. Rob Lowe
The deal with Rob Lowe and his former nanny Jessica Gibson is a little hazy. In 2008, Gibson sued Lowe and his wife for sexual harassment. Lowe, on the other hand, denied the accusations stating that it was merely a ploy to extort $1.5 million from him. His camp filed a countersuit but both lawsuits ended up being dismissed in 2009.
This scandal is only one of the two big scandals that hit Rob Lowe's career. In 1989, a few years after he started in show business, there leaked a sex tape of him with two women. He was then only 22 years old, but it did drive him to make better decisions in the future.
8. Joe Piscopo
Comedian Joe Piscopo is one of those celebrities who fell hard for their children's nannies. He was married to Nancy Jones when 18-year old babysitter Kimberly Driscoll entered their lives. It must have been real love as he divorced Jones in 1996 to marry Driscoll the year after.
Piscopo's marriage to Driscoll lasted almost a decade and ended in an ugly divorce. Both Piscopo and Driscoll claimed to be victims of domestic abuse. By the end of the divorce, both were issued temporary restraining orders.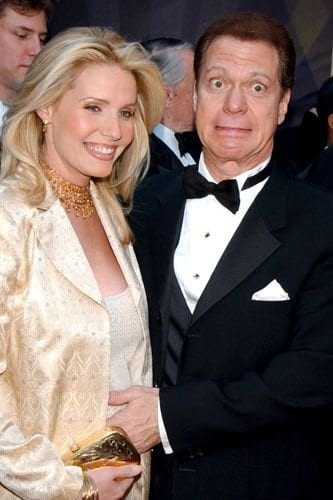 9. Michael Kennedy
In 1995, Marissa Verrochi, a 19-year old babysitter regaled her schoolmates with stories of a hot and steamy romance with an older man. She claimed that the guy came from a royal family and that their affair began when she was only 14 years old, two years after she was hired to babysit the married guy's children.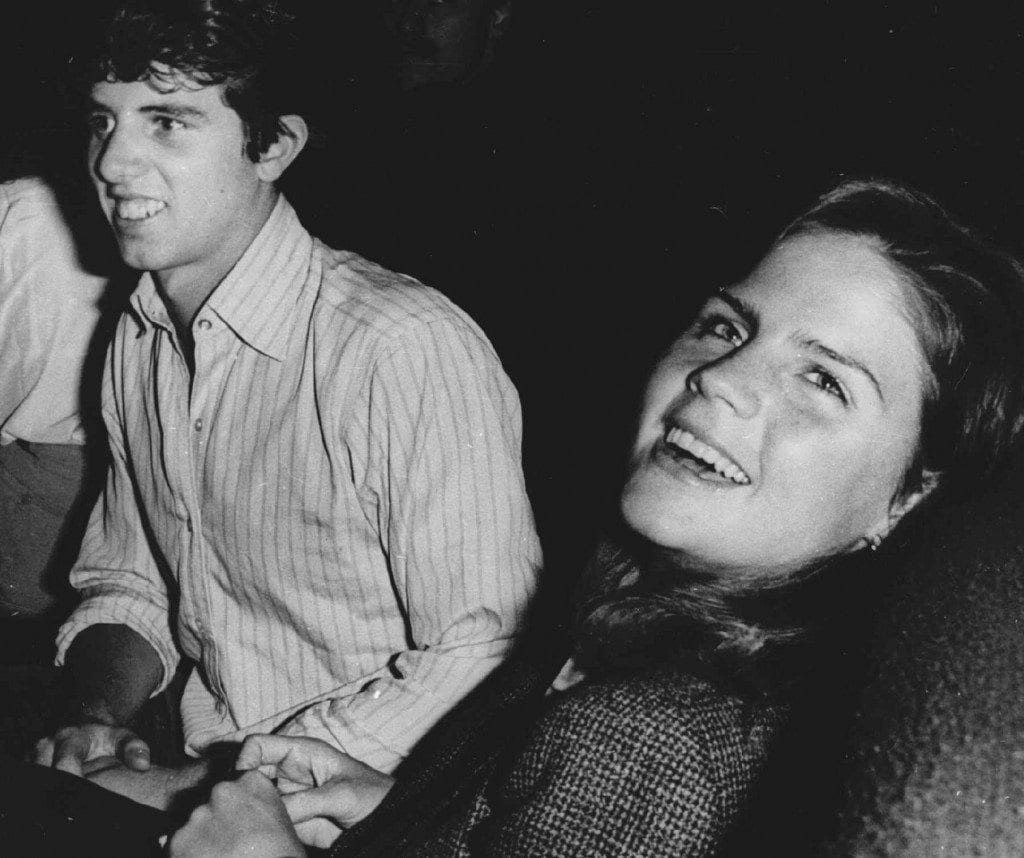 The royal guy that Verrochi was talking about was the late Michael Kennedy, son of Senator Robert F. Kennedy. Verrochi was reported to be a daughter of the family's close friends. One of the juiciest tidbits of information that Verrochi shared with her peers was that she and Kennedy had once been caught in bed by the wife, Victoria Kennedy.
10. Heidi Klum
In 2012, Heidi Klum admitted to dating her bodyguard of 4 years, Martin Kristen. She made the confession after the filing of her divorce with singer Seal, to whom she was married for 7 years and with whom she has 3 children. Although she denied dating the help while married to Seal, most people find it hard to believe.
Seal alleged that Heidi Klum was already "fornicating with the help" even when the two were still married. The international model said it was an interesting choice of words to which there was no truth. On the other hand, her relationship with Kristen fizzled after 2 years.
11. David Beckham
Okay, for the record, David Beckham didn't exactly cheat on Victoria with their children's nanny. If anything, it was their nanny, Abbie Gibson, who confirmed rumors that the soccer superstar was having an affair with his personal assistant, Rebecca Loos. Gibson had allegedly discovered exchanges of sex texts between Beckham and Loos.
In 2004, Rebecca Loos confessed to the media how their affair started, alleging that it was David Beckham who seduced her while they were out with some friends. She also claimed that while their affair started with wild passion, it fizzled and was reduced to a mere "wham bam, thank you ma'am" sexual encounters.
12. Jude Law
In 2005, Jude Law was engaged to then it-girl Sienna Miller when the controversial news broke that he was having an affair with his children's nanny, Daisy Wright. According to reports, it was the actor who seduced the babysitter. At one time, he was caught in bed with Wright by one of his children, who reported the incident to their mother, Law's ex-wife, Sadie Frost. After a month-long dalliance, the nanny was fired by Frost.
When Miller confronted Law about the alleged affair, Law put the blame on Miller's frequent partying. According to him, she was not available at times that he needed her. Shortly after the explosion of the scandal, Law issued a public apology in an effort to win the actress back. Needless to say, their engagement was called off.
13. Ethan Hawke
Towards the end of Ethan Hawke's marriage with fellow actress Uma Thurman, they were plagued with rumors of the actor's infidelity. In 2005, their 7-year marriage ended in divorce. In 2008, he married their 2 children's nanny, Ryan Shawhughes.
Understandably, speculations swirled that Hawke and Shawhughes hooked up while all 3 of them were in one roof. He clarified that they got together only after the divorce was finalized, not while she was babysitting their children. They have 2 children and are still happily married.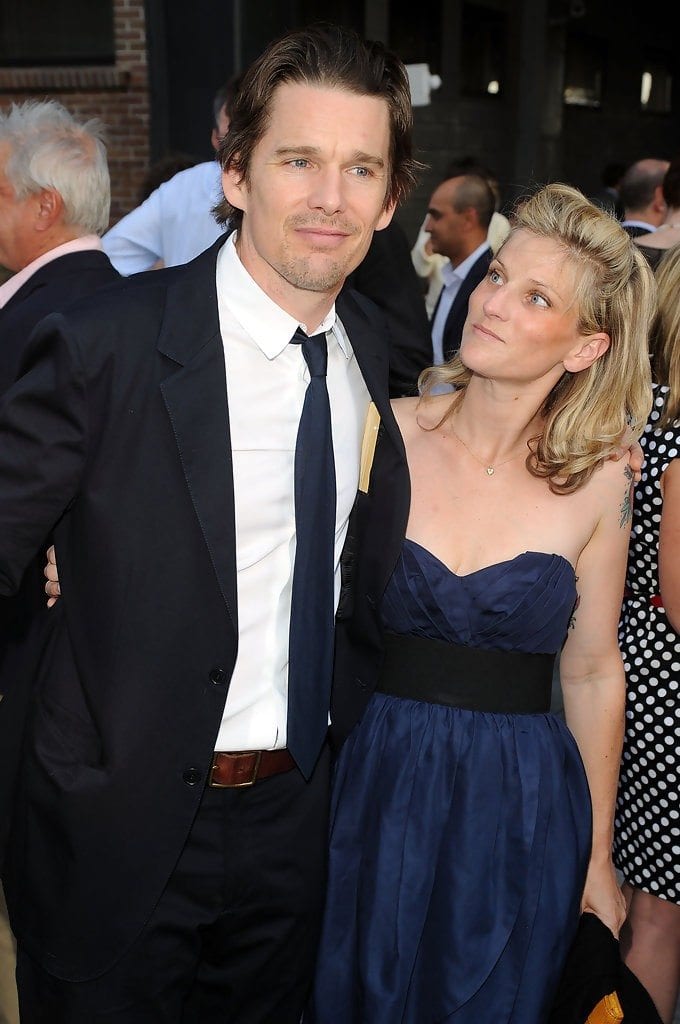 14. Ben Affleck
Ben Affleck and Jennifer Garner married in 2005, and it seems that their marriage had always been hounded with rumors of separating. Last year, the couple found themselves in the spotlight when news erupted that he was sleeping with their 3 children's nanny, Christine Ouzounian.
At first, Affleck denied the relationship but sources close to Ouzounian claimed the nanny had pictures of the two of them canoodling. Towards the end of the brouhaha, the actor apologized to Garner at a marriage counseling session.
15. Gavin Rossdale
Rockstar couple Gavin Rossdale and Gwen Stefani were not spared from the curse of the celebrity nanny. Late last year, the No Doubt vocalist announced that she was ending her marriage with the Bush lead singer and guitarist on grounds of infidelity, specifically, for having a 3-year affair with their children's nanny, Mindy Mann.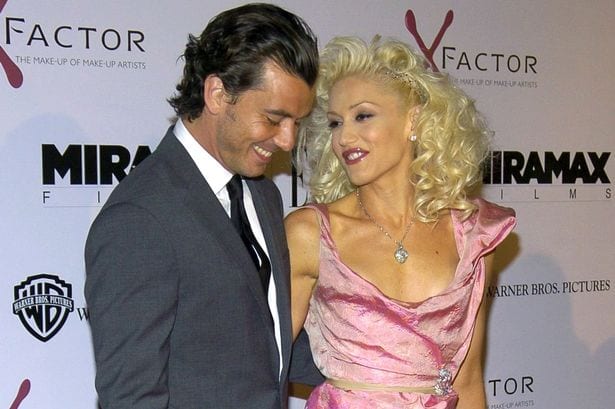 The discovery was made when they synced the family iPad to Rossdale's phone and it exposed exchanges of raunchy messages. Rossdale was sleeping with the nanny even while Stefani was pregnant with their youngest child. Possibly the worst part of the story is that he re-hired Mann even after the affair broke their family apart.