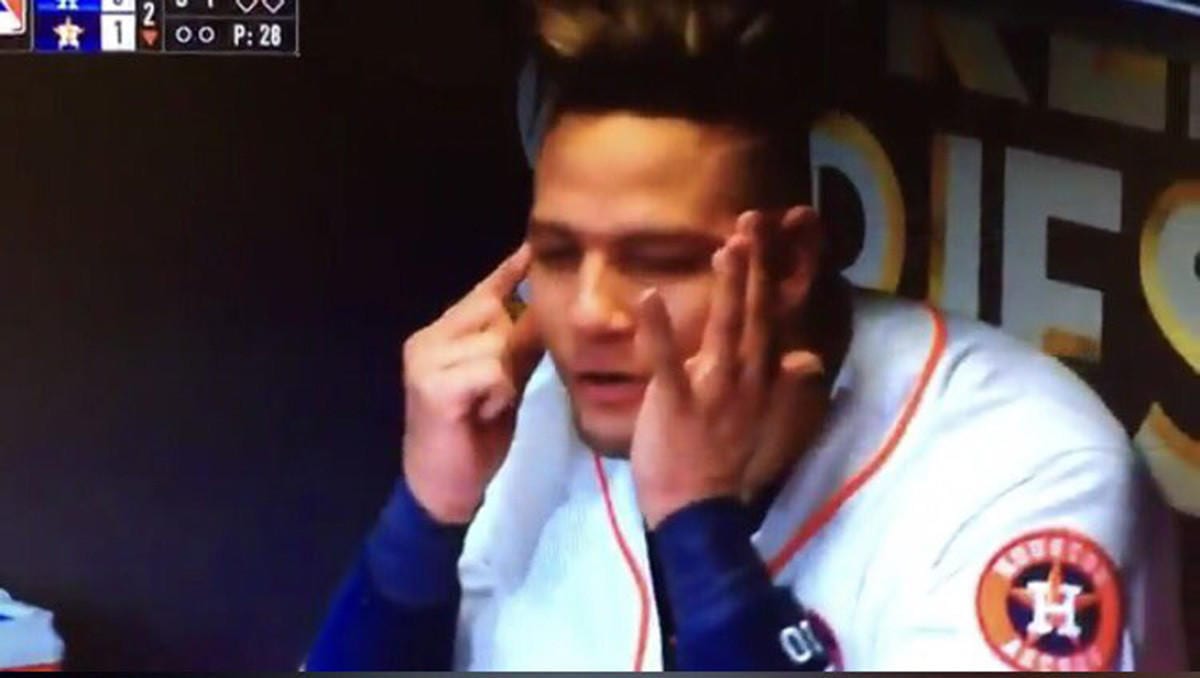 After Yuli Gurriel's racist gesture and comment were caught on camera during Game 3, Rob Manfred announces five-game suspension—but not until next season.
During game 3 of the 2017 MLB World Series Houston Astros first baseman Yuli Gurriel was caugtht on camera making an offensive gesture. He was seen pulling back on his eyes and saying, "chinito", which is Spainish slang for "little Chinese boy". This gesture was directed twards LA Dodgers starting pitcher Yu Darvish after hitting a home run.
5 Game Suspension
Surprisngly, Gurriel was not faced with pentanties that will occur duing the World Series. Instead, Yuli Gurriel will face a five game, unpaid suspention, to take place during the 2018 season. Commissioner Rob Manfred announced this decision after meeting with Gurriel on Saturday. The decision was made hours before Game 4 of the series. It was also announced that Gurriel will also undergo sensitivity training during the offseason.
When asked his reasoning for moving the suspension to next year, Manfred said he wanted the punishment to come with the loss of salary. He also said the penalty should fall to the wrongdoer and not the whole team. Manfred considered it "unfair to punish the other 24 players on the Astros roster." Manfred also used his conversation with Darvish and Darvish's desire to "move forward" as a way to explain his decision to not suspend Gurriel during the series.
Astors Statement
The Astros released a statement saying they were "surprised and disappointed" with Gurriel's actions. They also stated support for Commissioner Manfred's final decision.
Yuli Gurriel issues apology for his gesture. pic.twitter.com/2mdAVwmJ4a

— Jose de Jesus Ortiz (@OrtizKicks) October 28, 2017