Five years doesn't seem like a whole lot of time but if you think about it, five years can mean drastic developments in the technological word. Five years ago, the iPad was just a newly launched product; Kickstarter was changing how the world saw crowd investments, and Orkut was still alive!
Yep, that was all five years ago, we have made huge progress ever since and we haven't looked back. Whilst the next five years will see the launch of some unimaginable projects; it will surely take away some of the commonly used products that we use today.
Whether it'll be a good thing or bad, whether you will miss these products; only you can decide.
Here are five products that will no longer be there by the year 2021.
5. Checkbooks, credit and debit cards would be no more
According to the Federal Reserve of United States, the check usage has fallen by 57% in since 2000. That is a staggering statistic. Most of us anticipate the obsoleting of checkbooks but trends seem to indicate that the "modern and recently introduced" credit/debit card system may also disappear.
There are apps like Square that lets any seller/business accept credit or debit cards. Another app Venmo lets you split a dinner bill or a small purchase via text messaging… there is a pattern to where the things are heading. 94% of people under 35 years old make use of the online banking as compared to the traditional banking. In the next five years all of us would be paying through our smartphones.
4. R.I.P USBs
I have a strong emotional attachment to USBs. They have revolutionized sharing data. But they are not sticking around for very long. These little data sharing sticks are being strongly rivalled by cloud storage technology.
Dropbox, Apple's iCloud, Box, Microsoft's One Drive, and Google Drive – all of these services offer exceptional storage options at nearly free rates. And they are bound to become more advanced in the next five years.
No need to carry around another accessory, or anything else you could misplace, when you can access your data through simple clicks (or taps).
3. Passwords and security keys would be obsolete
I am taking a gamble here by including this one. This one might be a little harder to die out.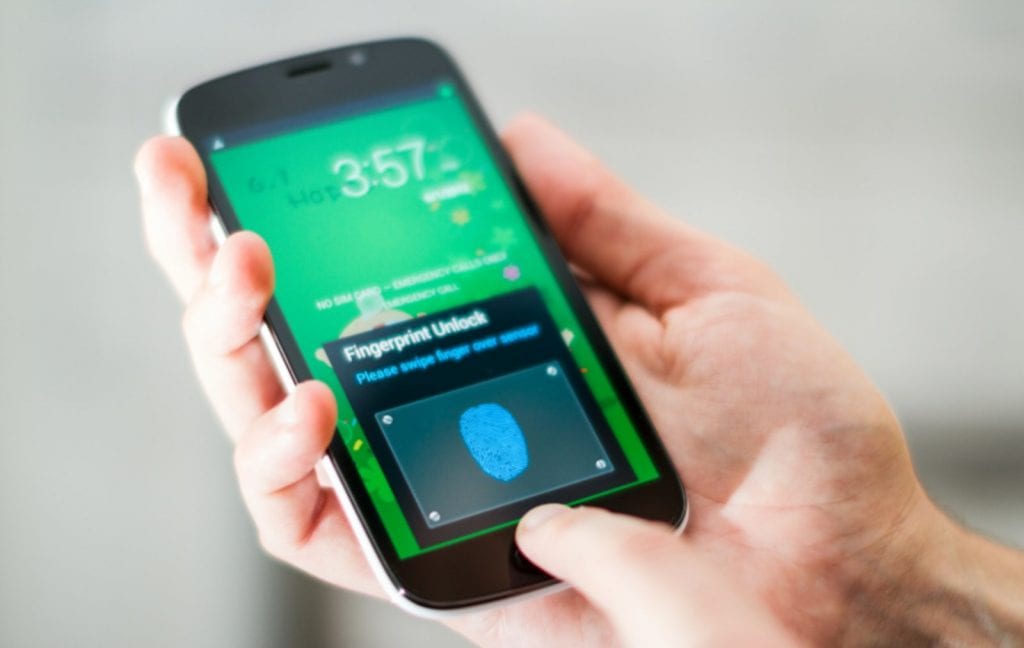 Might be a little hard to believe, but if you think about it, are passwords the best way of securing your electronic devices? – An average person has about 19 passwords, and most are badly encrypted and unsafe.
Biometrics are the future folks. Your electronic devices will scan your retina, facial recognition, fingerprints and voice. There will be little to no need of passwords. However extinction of passwords hinges on advancements in biometric technology.
2. The good old remote control will also perish

When was the last time you were frantically looking under the cushions of your sofa to find the dreaded remote control? Today? Yesterday? – After years and years of struggle between the "Persistent Man" and "Elusive Remote", we may have found a way to end this madness.
In 2020, more than 17.6 billion devices will link to your "smart home". You will only have to press a button on your smart device, or give a voice command and voila: the channel will change!
Take it from me, not many people will miss the remote control…
1. Printers, the need to print documents, paper agreements, all would be gone
This entry is the best entry for me. It promotes eco-friendliness and takes away the hassle of printing, storing and looking after paper documents (bye-bye large files that are piled on my desk). The decline of paper has already begun and is steadily growing.
Many organizations are becoming paper free. They rely on emails, online PDF documents and cloud storage services to take care of their paperwork.
If use of paper becomes obsolete, everybody wins… you, me and nature! (How many times can we say that about something?)
[adinserter block="2″]
[adinserter block="7″]