From L.A. and S.F. to a ghost town (called Harmony!), these are our favorite places for indulging your inner artist, furnishing a shabby-chic pad, and otherwise living la vie bohème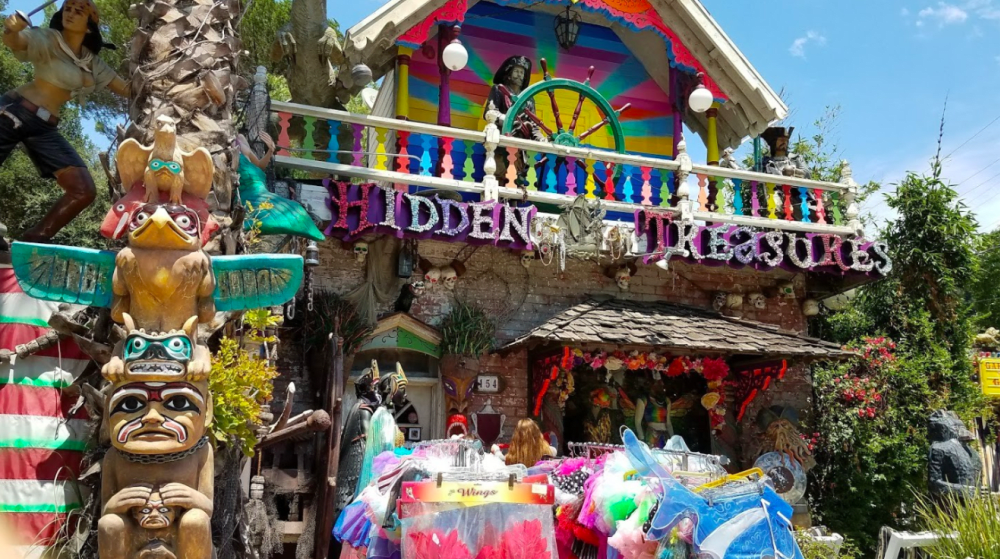 Mount Shasta
Mount Shasta might lean a bit more towards the hippie side of the spectrum, but their strong arts presence warrants it landing on this list. The people in Mount Shasta are quick to encourage you to find your own way of doing things, true with the bohemian spirit. Come by to check out the newest art gallery, seek new crystals, or sit on a patio and do your thing. Insider tip: Check out Lilys next to Ophelia the Mystic Muse, you won't be disappointed.
Ukiah
Ukiah is known for attracting independent-minded individuals, including plenty of artists. Some even consider Ukiah to be a bit of a cultural capital. Come for the First Friday Art Walk that they do every month, stay and raise a family for the top-notch arts-education program. Visitors enjoy stopping by the Grace Hudson Museum, with exhibits dedicated to edge-adjacent topics like the history of female tattoo artists in the state. Want to escape the town a bit? head to one of the many hot spring resorts and relax.
Occidental
For a gorgeous road trip to this bohemian destination, take the Bohemian Highway to Occidental. This former commune transformed into a huge spot full of creative energy. You'll find many galleries as well as the Occidental Center for the Arts. Find yourself in luxurious digs if you'd like, or better yet, stay at the laid-back Occidental Lodge. Come for the food and drink scene, and stay and play for the arts. Insider tip: don't forget to make a stop at the Bohemian Market.
Bolinas
In this cute little bohemian town, you'll find more surf shops than gas stations and more murals than stoplights. It seems as though every front yard in Bolinas is full of eccentric art, and the town has two galleries and a museum. You might struggle to find it given the locals like to steal the signs pointing to town off Highway 1. Insider tip: Don't forget to stop by the famed Free Box of Bolinas, where anyone is welcome to dig for treasure.
San Francisco
Last but not least, San Francisco. While some might think that it has started to embody more of tech hub than a bohemian enclave, it still deserves a spot on this list. The city's creative, arts-loving spirit remains true through the mural-lined alleys of the Mission District. Insider tip: go for the Hardly Strictly Bluegrass festival, it's completely free and will awaken your bohemian soul.