[adinserter name="Block 64″]

The interview can be one of the most intimidating challenges of the job hunt. It's the last hurdle you have to jump before landing your dream job.
You have to prove to the interviewee that you're the perfect fit for the job. But with some practice, you can walk into your next interview with the confidence you need to smash the competition.
Start by thoroughly analyzing the job description. Then, look at your resume and take some time to reflect on your previous roles. Be prepared to use examples about how your previous job experiences and skill set will help you perform the role efficiently and push the company forward.
[adinserter name="Block 63″]
While every job interview is specific to the job and company you're applying for, there are some questions you'll almost certainly be asked. In this post, we'll explore 16 of the most commonly-asked job interview questions and how to answer them like a pro.
1. Tell Me About Yourself
Provide a brief overview of who you are professionally while emphasizing the skills and experiences that will help you excel at the job you're applying for. Also, try highlighting your achievements in your current or previous role. Don't talk about your out-of-work interests or hobbies unless specifically asked.
[adinserter name="Block 64″]
2. Why Do You Want To Work For Us?
[adinserter name="Block 64″]
Express how you appreciate the company's achievements, but don't give too much praise as to sound phony.
Remember, a company hires someone who ultimately would help them grow. So focus on the company's mission and how you could help them pursue their goals based on your skill set and experience.
[adinserter name="Block 63″]
3. What Interests You About This Job?
Don't talk about salary, benefits, the short commute, or any other perks. Focus on the tasks of the job that you enjoy doing and how your skills can help you address them. For example, you may be seeking a customer service role that involves plenty of human interaction. Explain how you've enjoyed working with people in other roles while achieving customer satisfaction.
Employers want to know that this is a job you will be happy doing every day.
[adinserter name="Block 64″]
4. What Is Your Greatest Strength?
[adinserter name="Block 64″]
This is one of the most difficult job interview questions, because most people don't know their greatest strength. So take some time and really reflect. Think about that special quality that's going to help you kick butt at this particular job.
Keep the company's mission in mind too. Perhaps they're moving into an area you're familiar with. For example, the company may be embracing digital and you have a proven track record in multimedia. If your personality strongly matches the company culture, mention that too.
[adinserter name="Block 63″]
5. What Is Your Greatest Weakness?
This is not the time when you talk about a crippling flaw that you've done nothing to remedy. Instead, spin the negative into a positive and explain how you're trying to improve upon a particular weakness. Perhaps you're taking some classes or reading up on a particular skill you want to improve. If you're not, start doing so.
[adinserter name="Block 64″]
6. Why Should We Hire You?
[adinserter name="Block 64″]
This can seem like an intimidating question, but it also gives you the chance to fire a job-snagging sales pitch. Talk about how you will draw from your experience in past roles to meet and exceed the job's requirements, while making an overall impact on the business.
Keep the job's top requirements in mind and deliver three to four examples of when you performed each task and achieved great results. This is where you showcase your professional greatest hits.
Acknowledge, however, that you obviously can't speak for the competition because you don't know their qualifications. But you possess some skill that others might not. For example, you may be applying for a computer programing role along with other candidates who are great at programing. You, however, may also have proven leadership experience in the field.
[adinserter name="Block 63″]
7. Why Are You Leaving Your Current Job?
A lot of people leave their jobs because they have issues with their managers or coworkers. Gripe to your friends about it and leave all that steam at home. Never badmouth your employer or the people you worked with.
Instead, explain how moving away from your previous employer is a stage of progress. Be specific about how your skills would better serve this company and how the new challenges you'll face will help you grow.
If you got fired, keep it to yourself unless you're asked. At that point, be honest. Express that although you're upset for being let go, you appreciated your time there and what you learned. Explain how these skills will help you excel in this new role and how you've learned from your mistakes.
[adinserter name="Block 64″]
8. What Did You Do During This Gap In Employment
[adinserter name="Block 64″]
Highlight any productive activities you did such as volunteering, interning or taking classes. Even mind-enriching activities like blogging is better than nothing. Emphasize any ways these experiences relate to the job.
If you truly did nothing, try to describe that gap as a needed break that's over and you're ready to take on new challenges.
In an interview with The Muse, career-advice author Hannah Seligson recommends you shape your answer somewhat like this: "I decided to take a break at the time, but today I'm ready to contribute to this organization in the following ways."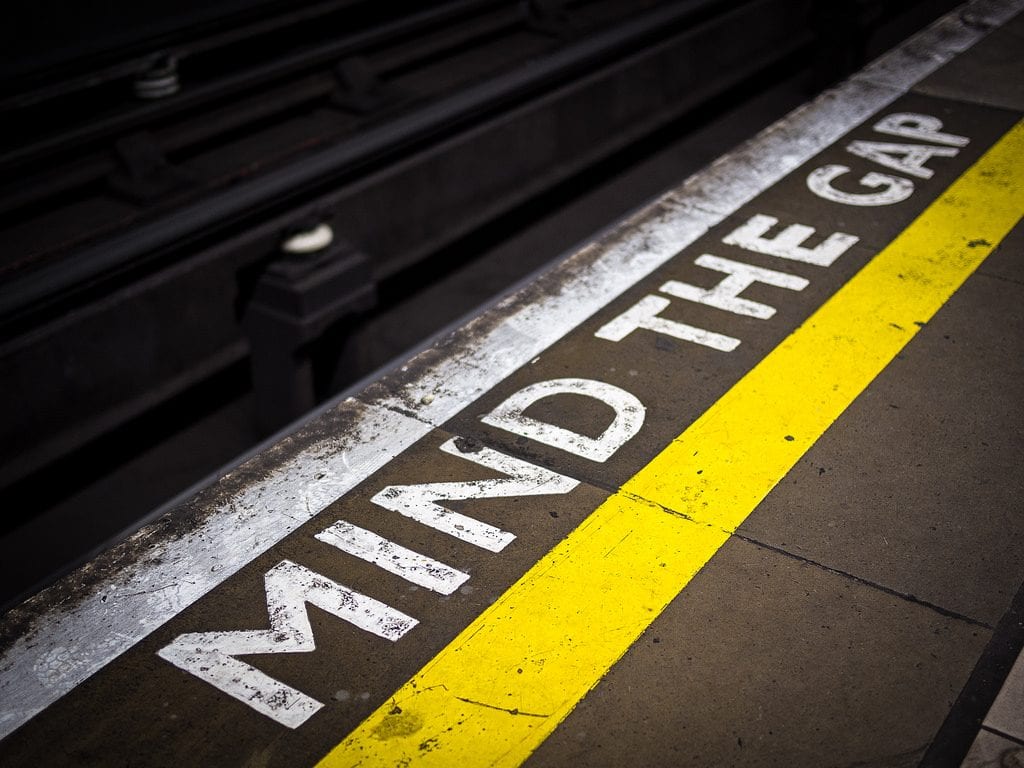 [adinserter name="Block 63″]
9. Tell Me About A Time…
Most times when employers ask these behavioral questions, they want to know how you meet challenges under pressure. With that in mind, sit down and think of a few times when you faced a tough challenge and overcame it.
Maybe you dealt with a difficult customer or client. Or you had difficulty meeting a deadline. Think of how you responded, what the outcome was, and what you learned from the experience. Make sure you tell a story about how you managed to resolve a difficult situation and learned from it.
Afterward, frame your answer to reflect how what you learned will help you perform the job you're applying for.
For example, you may be asked to describe a time when you dealt with a difficult customer if you're seeking a sales position. Explain why the customer was being difficult. Perhaps he was not satisfied with the price. Elaborate on how you calmed him down and turned him around by elaborating on the value of your product. Finally, highlight the positive outcome and how that skill can help you deal with the company's clientele.
[adinserter name="Block 64″]
10. Tell Me About A Time You Expressed Leadership?
[adinserter name="Block 64″]
Just because you haven't yet held a management position doesn't mean you haven't exercised leadership. Maybe you served as a leader to a co-worker. For instance, you may have given a new hire some advice which helped him or her improve. You can also draw examples from your educational experience. Be specific about how you led a team and achieved great results.
Highlight any professional experiences you have in leading others. If you were a sales manager for example, you may have helped turn around an underperforming sales team by improving specific aspects of their operation.
[adinserter name="Block 63″]
11. Tell Me About A Time You Failed
Everyone fails at some point (Even the person interviewing you). But don't talk about a time where you failed and that was the end of the story. This is another opportunity to turn a negative into a positive. Talk about how you failed but learned from that experience and are working to improve yourself because of it. Explain how what you learned would help you excel at the job you're applying for.  Describe what you're doing to avoid making that mistake again.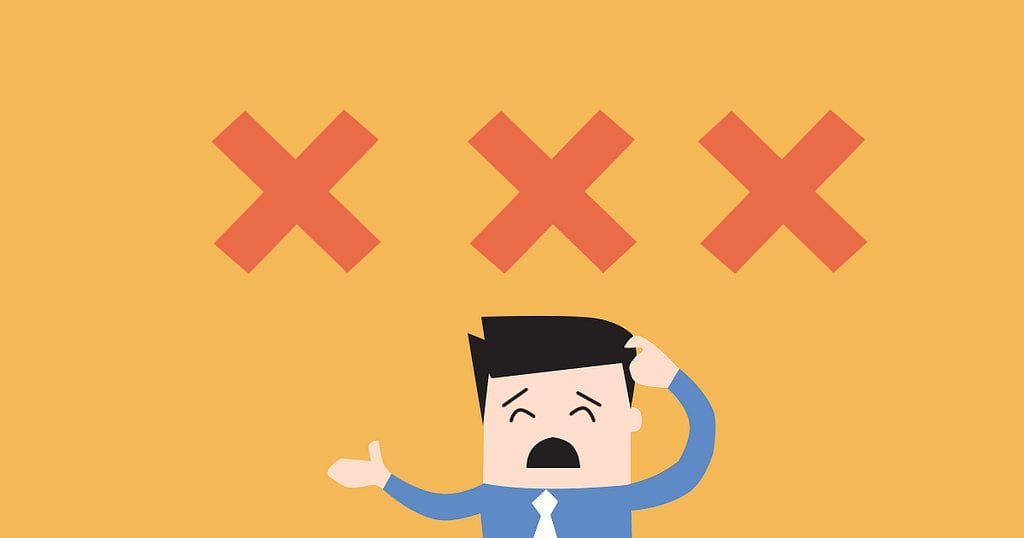 [adinserter name="Block 64″]
12. How Would Your Previous Co-Workers Or Managers Describe You?
[adinserter name="Block 64″]
Employers want to hire a hard-working individual who can play well with others and improve the efficiency of the group. You can talk about times when you went above and beyond on a team project, or about a time when you picked up the slack for another co-worker even though you were not required to do so.
However, employers also want to hire someone who can be fun to work with. They want someone who can boost morale when needed, because they know happy workers tend to be more productive. Explain how your sense of humor or positive personality broke the tension when things got tough at one of your previous jobs.
If you've received praise from a manager or co-worker, feel free to talk about it. Maybe one of your managers wrote you a letter of recommendation. Or a co-worker nominated you for an award. Bring them up.
Overall, make sure your answer describes you as someone who is reliable, trustworthy, punctual and hardworking but also easygoing, considerate and humorous when appropriate.
[adinserter name="Block 63″]
13. Where Do You See Yourself In Five Years?
Be optimistic here, but not too ambitious as to be unrealistic. Base your five-year-plan on your experience and obtainable goals.
First, acknowledge that you'll need some time to adjust. Talk about the aspects of the company you'll need to become more familiar with. Then, talk about an area of the company where you can begin honing your skills. The company may be launching a project where your talent could be useful. Show your potential employer you're ready to hit the ground running.
Refer to your previous job experience and set-up some short term goals. If you're seeking a retail position, for instance, you may have a sales projection based on what you've accomplished in the past.
Overall, explain how you intend to use your skills to grow within the company in the next five years. Be careful to not appear too ambitious. For example, don't say you expect to play the interviewee's role within the next five years.
[adinserter name="Block 64″]
14. What Is Your Dream Job?
[adinserter name="Block 64″]
Employers want to know how motivated you are to perform the tasks at hand, and whether you'll be happy to do so on a daily basis. So make sure your "dream job" reflects some aspects of the job you're applying for.
It doesn't have to be a specific position like Managing Editor or Account Executive. It's your dream job and it entails whatever you want it to. So talk about the tasks that you like to do. Describe the company culture that you thrive in. Ideally, you want these to reflect the job you're applying for.
Bonus points for inserting examples of how these advantages helped you achieve success in previous roles. For example, you may have worked at a job that struck the perfect balance between individual and team work. Explain how this setting helped you be more productive.
Alison Doyle, Job Searching Expert at About.com, says your answer ultimately should "convey your long-term interest in a high-level position, without overshadowing your interest in the job you're applying for."
[adinserter name="Block 63″]
15. What Is Your Desired Salary?
Research the market rate for your job. Sites like GlassDoor and PayScale are great sources to find pay ranges for specific jobs in specific locations. Sometimes, you can find the specific pay for your title with your company.
If you find a general range, pick the highest based on your skills and experience. If you find that someone with the job title you're applying for at a similar sized company makes a certain amount, try to identify the person ( i.e. Google: Jane Doe, PR Specialist, at Americorp.) and look him or her up on LinkedIn. Line your skills and experiences and see how they match.
However, always express that you're willing to negotiate what's reasonable based on what you can bring to the table.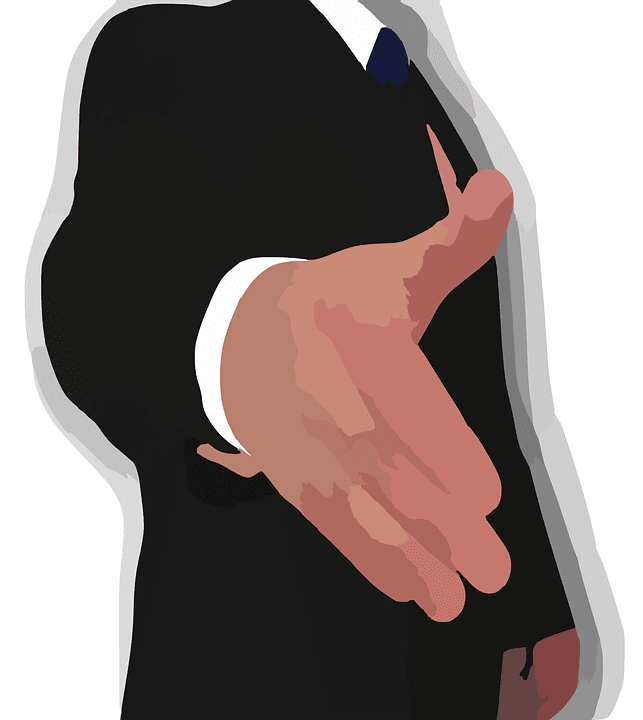 [adinserter name="Block 64″]
16. Do You Have Any Questions for Me?
[adinserter name="Block 64″]
Of course you do!
Having smart and relevant questions after the interview shows that you're interested in the job and eager to move forward. Make sure your questions express your interest to learn more about the role, the team and company culture. Remember, a job interview is also an opportunity to see if the company fits you.
Have at least four questions ready to ask in case they are answered over the course of the interview. Make sure they're open ended questions. Employers don't want to waste their time talking about something you could have easily found on their company's website.
Below are a few questions to get you thinking.
What's a typical day in the office like? Or What's a typical day like for a (insert role)
What are the biggest challenges of this role?
What are the best skills a good (insert role) needs in order to excel at this job? Or Can you describe an ideal candidate for this position and how do I compare?
What kind of training or educational tools do you offer or recommend to excel at this job?
What makes this a great company to work for?
How would you describe the company culture?
What kind of person do you like to work with? (If you will be on a team with them)
What's the best part of your job and what's the most challenging?
Is there anyone else on the team you would like me to meet with?
Is there anything we haven't covered that you feel is important for me to know about this job?
What's the next step in the hiring process and when can I expect to hear back from you?
Feel free to modify these in your own words and tailor them to the job you're applying for. Of course, the specific job you're applying for would determine how you answer each of these interview questions if they're asked.
Also, don't forget to practice. Have mock interviews with your friends and ask for honest feedback. Or turn your phone camera on yourself and record yourself answering these questions. Pay attention to body and speech ticks you'll need to get rid of before your interview.
Hope this article helps you prepare for your interview.
Good luck!
[adinserter name="Block 63″]