Pumpkin spice, chilly weather, long scarfs, and over-sized sweaters… Fall is one of those seasons that captivates many with is beautifully chilly weather and changing colors. Many argue that there is no better way to celebrate the coming of fall than with a pumpkin spice latte. I say it's time to up the ante and try some of these pumpkin spice recipes instead.
Pumpkin spice just not your thing? Check out these apple-y delicious recipes instead.
This hearty breakfast bake is as easy as it gets. Prep it up the night before, pour it into the pan, and pop it in the fridge overnight. When you wake up, just move the cold pan right into the oven and voila! You have a hearty fall breakfast the whole family will get behind.
I really love pancakes. You know what I especially love? Pancakes made with whole grains and no added sugars! The warmth of the spices is perfect for the cold days and even better for lazy Sundays. Pair them with warm maple syrup, toasted pecans, pumpkin spice granola, or honey Greek yogurt.
I know what you're thinking, "Pumpkin spice… and pretzels?" I know, it's an out of the ordinary combination, but that's what makes it so good! All you need is four simple ingredients and 15 minutes to whip up these wonderful pumpkin spice pretzels. They're perfect for game night, movie night, or just a handful here and there as a tasty sweet yet salty snack.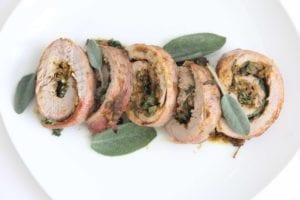 So as we all know, pumpkin is traditionally associated with all the sweet goodness of fall. From pumpkin pie, to pumpkin bread, you typically don't find a good hearty pumpkin recipe. Look no further! Pumpkin spiced pork tenderloin is here. This delicious pumpkin take on dinner is sure to warm your heart (and your stomach)