With November in full swing now is the perfect time to snuggle up with a hot cup of chili. From turkey chili to chicken chili, this list is sure to have a recipe you and your family will be fond of. So grab your pots and pans and head to the kitchen, it's chili making time.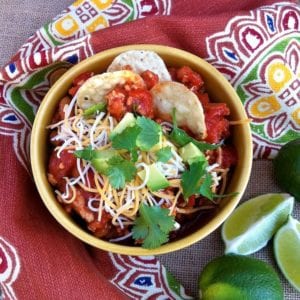 Adapted from Pink Parsley's crockpot tequila-lime turkey chili, this southern flair chili is to die for. With a plethora of veggies accompanied by only the best herbs and spices, this chili is eager to please.
Use lean ground turkey to cut back the calories without sacrificing the flavor. Ready for the heat? Add some extra jalapenos and more chili powder to kick it up a notch.
A vegetarian take on a classic winter favorite. This chili is made with a HUGE amount of vegetables and is a vegetarian show stopper. One of the keys is the chipotle peppers and a bit of the adobo sauce. It helps elevate the flavors and has a somewhat smoky flavor. It pulls all the ingredients together and you won't wanna skip these.
If you're a buffalo wing flavor fanatic you've gotta try this slow cooker buffalo wing chili. This chili is so perfect for game day and you can use shredded chicken or ground beef! It's super customizable based on how much buffalo wing flavor you want. Top it off with extra wing sauce, grated cheese, or avocado slices for the win!
Is there a better fall recipe idea than crockpot soup? This creamy pumpkin chili recipe is a fantastic meatless meal that cooks all day and is ready for dinner whenever you are! This crockpot soup recipe is the perfect way to add a bit of pumpkin to your dinner table!