Before they were famous, all music stars were someone's "biggest fans." And, while some tend to deny it, they all drew inspiration from their predecessors. Only a fraction of today's mainstream artists added something truly new and unique to their genre. So our list highlights only the ones who did. These 21 performers set the trends that defined music in the 21st century.
The music scene is nothing like it was a decade ago. From reggae to death metal, every major genre underwent a complete overhaul.
Taylor Swift is a country singer and Mickey Mouse's head is a house music symbol. Not to mention that rock bands use more digital equipment then actual musical instruments. Meanwhile, rappers auto-tune their voices, put on makeup and prance on stage in skin-tight jeans (instead of putting on ridiculous jewelry and limp-walking on stage in bulletproof vests.)
[adinserter block="3″]
[adinserter block="8″]
We aren't sure whether the industry is evolving or crumbling down. What we do know is that the artists on our list are responsible for it. And not everyone in the music business is a sell-out. There are still some true ground-breakers out there, following their own artistic vision. But it's difficult to distinguish the originals from the followers without knowing their story.
Think you know who really shaped today's music? Flip through the slides to find out – you're probably in for a few big surprises!
21. The Flaming Lips
This one is predictable, but fair is fair and The Flaming Lips are a staple of modern rock music. The band is credited with developing the distinctive sound we know as "neo-psychedelic". They integrated it into a rock album years before hipster culture made all psychedelia trendy.
Though their popularity peaked over a decade ago, the Lips retain celebrity status due to constant endorsements. Some of the memorable bands who named them as a strong influence are Bright Eyes & Grizzly Bear, Montreal, The Arcade Fire, MGMT and The Delgatos.
[adinserter block="2″]
[adinserter block="7″]

20. Kanye West
Aside from being a talented composer, music producer and Twitter troll, Kanye West is also the first successful hip hop artists who strayed away from gangster rap. His rise to fame led a swarm of glam-rappers to fill the void created at the start of the century. Whatever you think of him (in my case – not much), you know Kanye played a major role in shaping today's music industry.
[adinserter block="3″]
[adinserter block="8″]
19. Kode9
Electronic music was around well before 2001, but it wasn't even close to mainstream until the emergence of dubstep. A combination of techno and dub, on top of the deep base sounds of hip hop was first defined by Kode9. After producing some of the genres greatest hits, he formed Hyperdub. The London-base label invested in dubstep when everyone else was still clueless about its potential.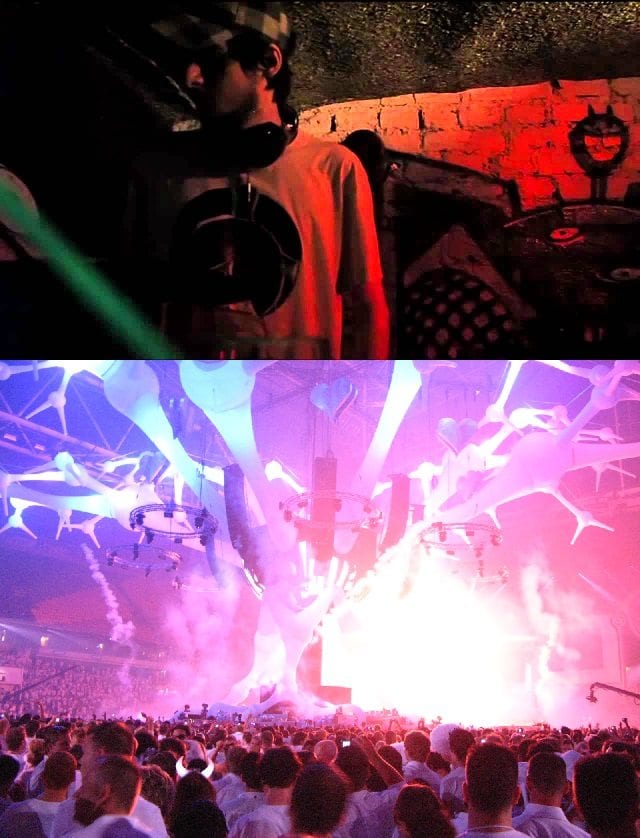 [adinserter block="2″]
[adinserter block="7″]

18. Joanna Newsom
Here's someone who took a genre by storm, using truly original sound and a unique voice. If you haven't heard of Joanna Newsom, it's only because folk music doesn't have much of a following in the 21st century.
Newsom defies all the norms – she's a successful folk harpist with the voice of an 8-year-old. She was named a major influence by Devendra Banhart and most of the big 21st-century folk bands, including Fleet Foxes and Iron & Wine.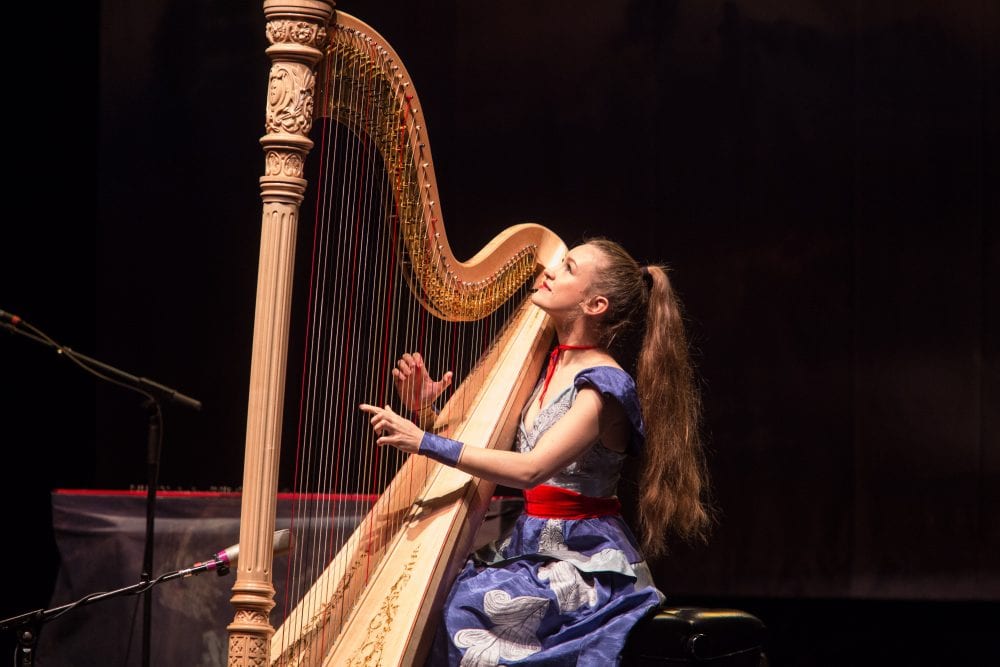 [adinserter block="3″]
[adinserter block="8″]
17. White Stripes
The White Stripes duo has been hailed as a game-changing band by alternative rock bands and pop singers alike. They were always open about their creative process, saying they just brought back the simplicity of classic rock and added a few elements reminiscent of the blues. Cold War Kids, Jet, Wolfmother and Alabama Shakes are just a few bands who followed their formula. In 2010, the Stripes were named as 'The 2000s Most Influential New Band' by Rolling Stone Magazene.
[adinserter block="2″]
[adinserter block="7″]

16. Radiohead
Rolling Stone Magazine called Radiohead the "most important band since The Beetles." Their most notable followers are Coldplay, Muse, Blond Redhead, The National, Mew and Beck.
[adinserter block="3″]
[adinserter block="8″]
Over the course of the 2000s, they inspired a widespread revival of garage-bands in the U.S. So, besides most of today's alternative rock bands, Radiohead already influenced the next generation of musicians.
[adinserter block="2″]
[adinserter block="7″]

15. deadmau5
Though most people know him as the weirdo with the Mickey Mouse head, deadmau5 is a true pioneer of electronic music. Many of his supporters have even called him the sole originator of progressive funk. Today, deadmou5 is a six-time Grammy Award nominee and the world's highest paid DJ.
[adinserter block="3″]
[adinserter block="8″]
He paved the way for like-minded artists, by vocally advocating against common electronic-music misconceptions. deadmau5's compositions influenced some well-established DJs, such as Kaskade and MC Flipside, in addition to rising stars like Wolfgang Gartner.
[adinserter block="2″]
[adinserter block="7″]

14. Missy Eliot
By combining Afrofuturism with hip hop, Missy Eliot introduced a brand new genre into the 21st century. Sci-Hop, her original mix of base-heavy beats and futuristic melodies, was 'borrowed' by so many performers, it got recognized as a brand new genre. Missy's tracks weren't the best of sci-hop, but they're the inspiration for all the others. By 2012, her concepts were adapted and improved by OutKast, Aaliyah, Janelle Monáe and Destiny's Child.
[adinserter block="3″]
[adinserter block="8″]
13. LCD Soundsystem
One of the defining sounds of the 21st century, known as dance punk or slow funk, was introduced by DFA (formerly LCD Soundsystem). The label started as a collaborative weekend project by two buddies – James Murphy and Tim Goldsworthy. They were quickly recognized for their talent and went on to produce multiple award-winning albums. Today, they're hailed as the duo that revolutionized music by the likes of The Rapture, Guerilla Toss and Holy Ghost, among many others.
[adinserter block="2″]
[adinserter block="7″]

12. The Velvet Underground
At first glance, The Velvet Underground is just another '60s rock band from New York. But a closer look reveals their distinct artsy image and a unique take on quintessential American rock.
[adinserter block="3″]
[adinserter block="8″]
Today, The Velvet Underground is the most frequently mentioned influence among bands and artists related the punk genre, which has made a very strong comeback in the early 2010s. Their (very long) list of followers also includes contemporary rockers like U2, Iggy Pop and The Strokes.
[adinserter block="2″]
[adinserter block="7″]

11. Sun O)))
Sun O))) is credited with bringing death metal back to life in the 21st century. By the late 1990s, the chaotic, ear-shattering rock variation got boring and black leather went out of fashion. Metal was then mashed with hip-hop by bands like Linkin Park and Papa Roach, discouraging the genre's remaining fans.
Enter Sun O))).
[adinserter block="3″]
[adinserter block="8″]
To satisfy their starved audiences, this band achieved an even darker sound, calling it Doom Metal. They slowed down the rhythm, adding deliberation and some new (extremely creepy) elements. Sun O))) eventually inspired all the big hitters to follow suit. Most notably, they revived Electric Wizard, Earth and even brought the Melvins back to metal.
[adinserter block="2″]
[adinserter block="7″]

10. Animal Collective
Animal Collective started out as a high school talent show project. To everyone's surprise they've maintained a large, ever-growing fan base, over the course of the 2000's. After landing on Billboard's top 15 ans receiving a 9.6/10 rating from Pitchfork, the 'experimental rock' band was nominated for three Brit Awards and a Grammy.
[adinserter block="3″]
[adinserter block="8″]
Hipster culture, which was seen as a passing trend, became a real movement thanks to Animal Collective. Their first hit album, Merriweather Post Pavilion, kicked off the hipster "chillwave." The Record stood out for abstract and ironic songs over rhythmic, psychedelic melodies. The album's success spawned a long list of followers, including Gang Gang Dance and MGMT.
[adinserter block="2″]
[adinserter block="7″]

9. Madonna
There's no need to introduce the reigning queen of pop. Madona's music is hardly influential in the 21st century but her persona still makes an impact. Say what you will about Madona, but she uses her super-celebrity powers for good. She advocates for marginal musicians who would remain in the dark otherwise.
[adinserter block="3″]
[adinserter block="8″]
In 2010, Madona crashed the "Global Music" event and started a nationwide conversation about the ridiculous separation of American and 'world' music. The pop diva appeared on stage with Gogol Bordello, an amateur singer with a one-of-a-kind style. Bordello's surprisingly intricate punk-gypsy compositions were heard by millions thanks to Madona.
[adinserter block="2″]
[adinserter block="7″]

8. Prince
The Purple Rain clip is still among MTV's most memorable debuts. Prince's sound may not seem relevant but video has become an essential element of music production. And no one played a bigger part in pioneering the concept at its earliest stages.
[adinserter block="3″]
[adinserter block="8″]
Plus, there's good reason he's considered the top showman alive. Prince's unique, powerful performances were adopted by three generations of pop stars. His stylistic influence is obvious in everyone from Bobby Brown to Bruno Mars.
[adinserter block="2″]
[adinserter block="7″]

7. Beyonce
Before Beyonce dropped her first solo album, Dangerously in Love (2003),  urban pop was just another marginal sub-genre. Like all pop superstars, her success is mostly a result of brilliant marketing efforts and great PR management. But, if you strip away all the celebrity endorsements, the beauty and glamour, what's left is a whole lot of well-refined (yet raw) talent.
[adinserter block="3″]
[adinserter block="8″]
She signed Rihanna to target younger audiences but has remained a favorite for fans of all ages, including her peers and competitors. Adele told MTV she had a "full-blown panic attack" when she met Beyonce. And here's what Britney Spears had to say:
"What she [Beyonce] did with her album was pure genius"
[adinserter block="2″]
[adinserter block="7″]

5. Jay Z
With his clothing line, his chain of bars and his record label, it's a wonder how Jay Z finds time to sign all of his endorsement deals. So, the fact that the rapper consistently releases new records (and, apparently, runs New York) is impressive to say the least.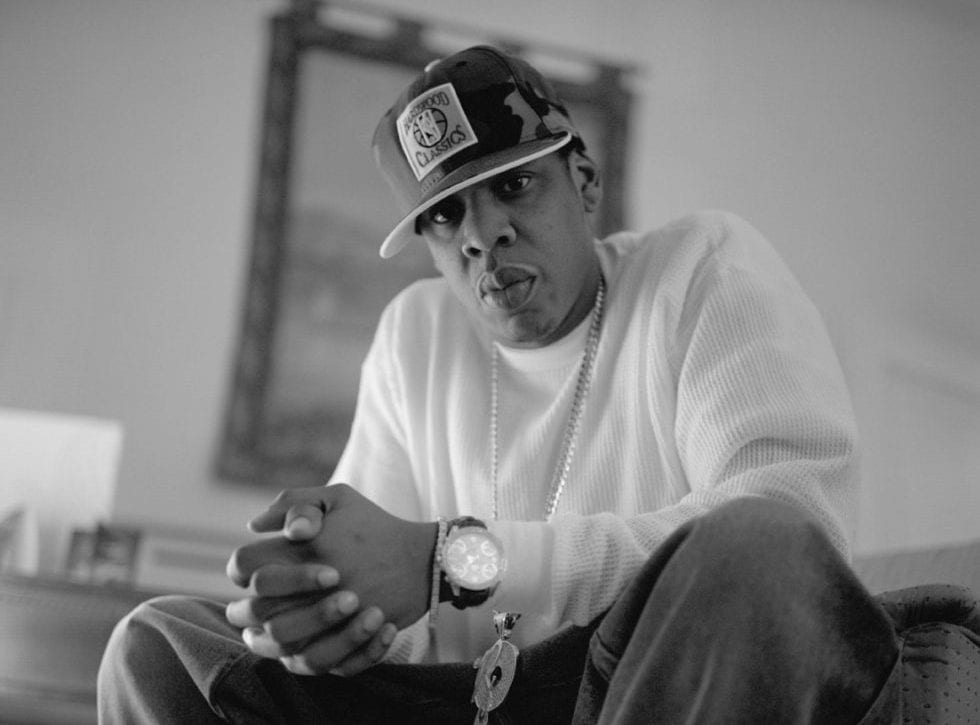 [adinserter block="3″]
[adinserter block="8″]
Jay Z is a name synonymous with 21st-century hip hop. And his all-encompassing influence as a producer is undeniable. Musicians who he signs (namely The Neptunes and Kanye West) become superstars; while superstars who oppose him (Nas, Lil Wayne, Birdman, etc.) are stripped of their status.
[adinserter block="2″]
[adinserter block="7″]

5. Autechre
Nowadays, "electronic" is a broad classification. But, back in the '90s, people saw all digitally created music as mindless, repetitive noise. That all changed after the debut of The Chiastic Slide – Autechre's first collection of extremely sophisticated, cerebral house compositions. The album prompted a wave of fascination and helped validate electronic music as "real" art.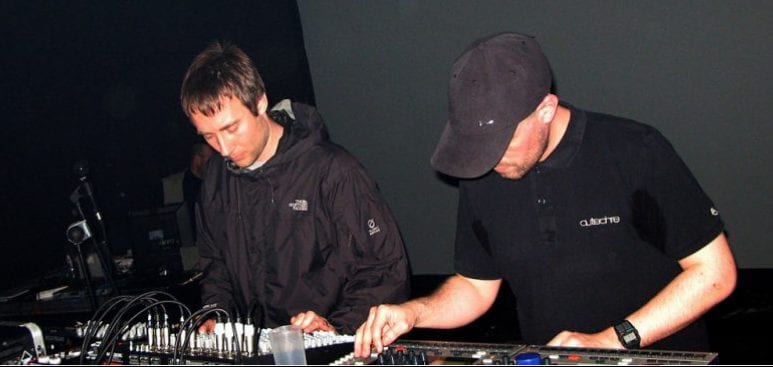 [adinserter block="3″]
[adinserter block="8″]
Although the duo has no direct link to dubstep or progressive house, they are considered the founding fathers of both genres. Also, multiple platinum album holders 'borrowed' the intricacy and complexity introduced by Authechre. Sadly, only Flying Lotus and Gaslamp Killer have named them as a major influence.
[adinserter block="2″]
[adinserter block="7″]

4. Danger Mouse
Brian Burton, a.k.a. Russel Hobbs or DJ Danger Mouse, is a name synonymous with the rise of Trip Hop. His distinctive combination of epic rock and classic hip hop was picked up by a legion of followers, including Beck, Adele and the Red Hot Chili Peppers. Burton both performed and produced many of the most prominent hits in the sub-genre.
[adinserter block="3″]
[adinserter block="8″]
His 2004 DJ debut, Grey Album, (featuring Vocals from Jay Z's The Black Album remixed over instrumentals from the Beatles' White Album) was hailed as the game changer that started it all. Danger Mouse worked with CeeLo Green to create Gnarls Barkley in the early 2000s. He then went on to produce the flagship Gorrillaz album Demon Days in 2005.
[adinserter block="2″]
[adinserter block="7″]

3. Bjork
After years of singing for multiple punk bands, Bjork developed a solo voice that stood out in a sea of identical '90s pop stars. Before her first hit single dropped in 1995, Bjork had already written lyrics for Madonna, co-recorded two albums with  Nellee Hooper and helped produce David Arnold's hit 'Play Dead'.
Most pop stars of the 2000s, including Katy Perry, P!nk and Sia, project her music. Also, one look at Bjork's 2011 album cover will tell you what inspired Lady Gaga's "loud" wardrobe.
[adinserter block="3″]
[adinserter block="8″]
2. Dr. Dre
No one played a bigger role in the rise of gangster rap then Dr. Dre. In addition to pioneering the G-funk style of hip hop, he helped produce countless game-changing records. That influence may be fading now, but the first decade of the 21st century was defined by artists who he "made." Tupac, Snoop Dogg, Eminem and 50 Cent are just some of the rap legends who attribute their success to working with Dre.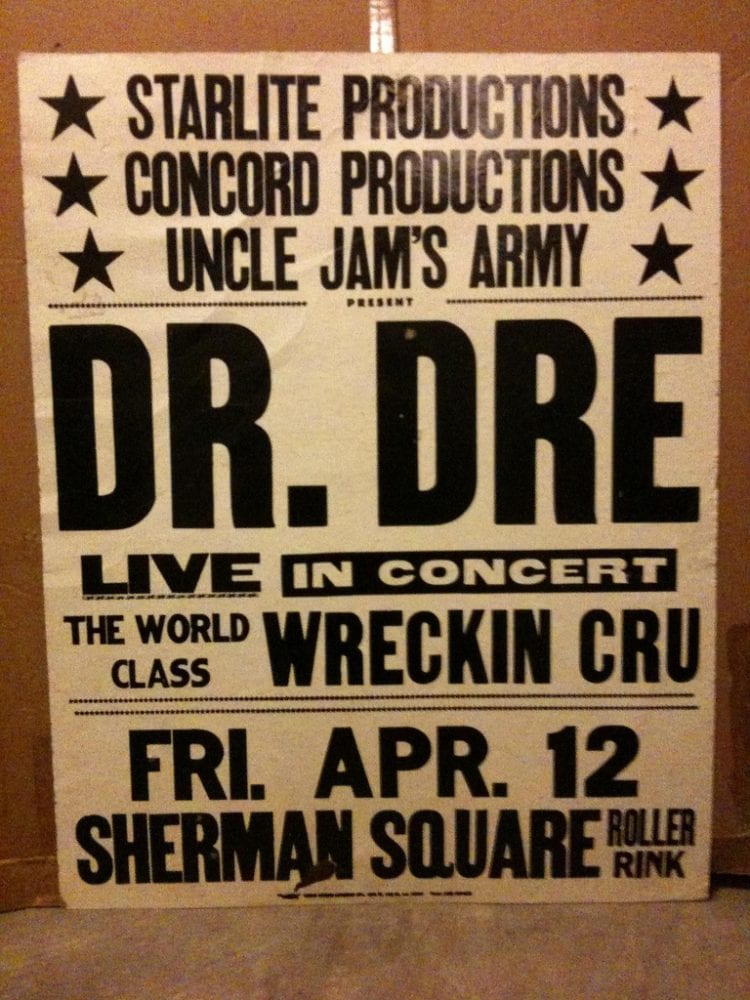 [adinserter block="2″]
[adinserter block="7″]

1.Eminem
Eminem's impact in the 21st century is simply unmatched. Besides five Guinness Book records, Slim Shady holds 15 Grammy's, 12 VMA Awards and an Oscar. He's the best-selling hip hop artist of all time and, arguably, the most original rapper since NWA.
[adinserter block="3″]
[adinserter block="8″]
In 2013, Eminem became the only rapper to be named a Global Icon at the MTV Europe Music Awards. The rare honor was only ever given to a handful of music legends (like Queen and Bon Jovi) for their "extraordinary accomplishments and influences in music." To top it off, he was named a major influence by the largest number of Grammy Award nominees EIGHT times since 2001.
[adinserter block="2″]
[adinserter block="7″]