It's music festival season once again, that means holding a beer in one hand while immersing yourself in music day in and day out. And as far as music festival is concerned, nothing beats the legendary Woodstock of 1969. Imagine: half a million people from different parts of the world gathered on 600 acres of farm land for 3 days in the name of peace and music. No other music festival has topped – and can top – that! Mind you, this happened before the Internet, before event pages can be setup at just a click of a mouse, before hashtags attracted social media attention, and certainly waaay before people came up with the notion of "music festival fashion". It's funny, too, because back then, nude was not an unusual fashion. There were so many highlights at Woodstock '69 that left indelible marks on music history and American pop culture. There will never be another Woodstock '69 – but music festival history doesn't end there. That is pretty obvious with all the music festivals happening across the globe the whole year round, and it's not bad at all. Just look at these 31 jaw-dropping music festival highlights!
Disclaimer: This list will – must – still contain photos from Woodstock '69 because, duh, WOODSTOCK '69.
[adinserter block="3″]
[adinserter block="8″]
31. The Couple Letting Go of All Inhibitions
There's something about music festivals that profoundly drive people to let go of their inhibitions. This particular couple at Sasquatch Festival in Washington in 2009 let go of their inhibitions to the fullest degree. They decided to climb atop the hill and have sex while The Decemberists played indie folk rock music in the background. When they were spotted, which was inevitable as they didn't bother to hide at all, the crowd cheered the couple on. The best/worst thing (depending on which end of the prude spectrum you stand on) about it was that the security personnel had the courtesy to let the couple finish before escorting them down the hill.
[adinserter block="7″]
[adinserter block="2″]
30. The Magical Glow Stick War at Great Went Festival
Since the invention of glow sticks, they have become a staple at musical events, and the Great Went Festival of 1997 was no different – probably the best use of these bright things even. Phish was segueing to Harry Hood when vocalist Trey Anastasio asked that the lights be turned off so they can bask in the night lights. One genius had the idea to throw a glow stick when another brilliant mind followed, and then people just couldn't stop. The effect was nothing short of magical.
[adinserter block="3″]
[adinserter block="8″]
29. Deadmau5 at Lollapalooza 2011
Deadmau5 and his oversize mouse head headlined Lollapalooza 2011 in Chicago along with Foo Fighters. From this moment on, it was made clear to the world that EDM is for the enjoyment of everyone, not just ravers who are high on E and LSD.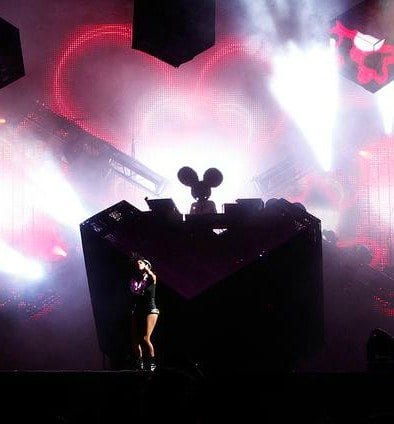 [adinserter block="7″]
[adinserter block="2″]
28. Yeah Yeah Yeahs and Their Riff of Beastie Boys' So What'cha Want
Okay, performers doing their renditions of other artists' songs are a commonplace at music festivals but what made Yeah Yeah Yeahs' peformance at Lollapalooza 2009 unforgettable was that the indie rock band readily stepped in when Beastie Boys had to cancel upon discovery of Adam Yauch's parotid cancer. Needless to say, Karen O. and the guys did the trio proud.
[adinserter block="3″]
[adinserter block="8″]
27. Michael Jackson Makes an Appearance in a Hip Hop Event
At Hot '97 Summer Jam in Uniondale, Long Island, Jay-Z proved he was the king of hip-hop when he was able to successfully bring Michael Jackson from behind the curtain to the stage. The one and only Michael Jackson with a rapper on stage? That was never a common sight. The king of pop left the stage with a message to the crowd, "I love you all."
[adinserter block="7″]
[adinserter block="2″]
26. Sarah McLachlan and Her Brainchild, Lilith Fair
Despite – or because of – the high volume of male attendees at music festivals, in the early 1990's, you wouldn't find an event that allowed female artists to perform in succession, a notion that Sarah McLachlan resented. Because of this, she created Lilith Fair, a music festival that celebrated the talents of women in music.
[adinserter block="3″]
[adinserter block="8″]
25. The 2004 Reading Festival Crowd Not Ready Yet for Hip Hop
The Reading Festival in England had always featured rock until it underwent a few modifications in the 2000's. However, in 1994, the crowd proved it wasn't ready yet for hip hop as 50 cent got booed and pelted with water bottles when he stepped on stage. He did have the tenacity to go on but when the crowd showed no sign of stopping, he finally climbed off the stage.
[adinserter block="7″]
[adinserter block="2″] 
24. Iggy Pop Invites Fans to Join Him Onstage
It's difficult for artists to establish a connection with fans when they are performing in front of thousands of people. Iggy Pop changed the game at Lollapalooza 2007 when he invited fans to get up the stage and join him and his band as they played No Fun.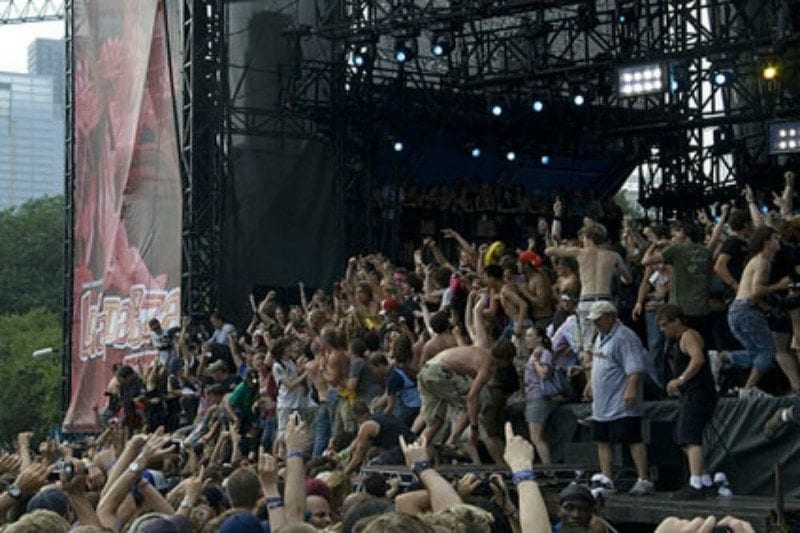 [adinserter block="3″]
[adinserter block="8″]
23. Courtney Love's Mammaries Get a Big Day Out
At Big Day Out in Adelaide, Australia in 1999, Courtney Love had an idea that was not wholly unexpected from her. Mid-performance with her band Hole, and midway through her cigarette, she pulled down her top and gave the the crowd an experience they'll probably never forget.
[adinserter block="7″]
[adinserter block="2″]
22. Bob Dylan Resurfaces After Motorcycle Accident
In 1966, Bob Dylan and his much cherished Triumph T100 encountered a major accident on Stiebel Road. The accident urged him to cancel performances and tours. Eventually, it encouraged him to settle for a quiet life with his new, budding family in Woodstock, New York. After 3 years, there were rumors that he would be appearing at Woodstock but it didn't materialize. The big surprise was that shortly after Woodstock, he performed at the Isle of Wight Festival in England.
[adinserter block="3″]
[adinserter block="8″]
21. The Strokes and White Stripes in One Unforgettable Performance
At the 2002 Reading Festival, The Strokes and White Stripes treated rock fans to a memorable performance that would set both bands apart from all the other rock bands of the new millennium.
[adinserter block="7″]
[adinserter block="2″]
20. Stevie Wonder Closes Glastonbury 2010 with Happy Birthday
In 2010, the Glastonbury Festival celebrated its 40th anniversary and among its headliners was Stevie Wonder. As his finale act, he called Glastonbury founder Michael Eavis to the stage as they all sang Happy Birthday.
[adinserter block="3″]
[adinserter block="8″]
19. Blind Melon's Shannon Hoon Wears His Girlfriend's Dress
Under the influence of LSD, Shannon Hoon was compelled to wear his girlfriend's white dress and a dainty blue barrette when Blind Melon performed at Woodstock 1994. Somebody should have taken that as a sign of things to come. In 1995, he died from a cocaine overdose.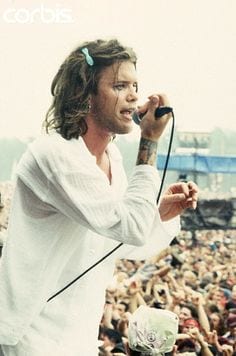 [adinserter block="7″]
[adinserter block="2″]
18. Cee-Lo Green Surprises Foo Fighters
At Hangout Festival in Alabama in 2011, Foo Fighters showed everyone what awesome guys they all were. When Cee-Lo Green didn't make an appearance for his set, the 5-man rock band willingly stepped in to play Green's slot and their slot, which was after Green's. After a few songs, however, Cee-Lo Green surprised everyone by grabbing a mic and performing an impromptu collaboration with Foo Fighters, a memorable Darling Nikki cover.
[adinserter block="3″]
[adinserter block="8″]
17. Arcade Fire's Festival of Luminous Balls
Wrapping up Coachella 2011's Saturday, Arcade Fire stunned the crowd with their impeccable performance of Wake Up, which was enchantingly complemented by a festival of white luminous balls cascading over the sea of concertgoers.
[adinserter block="7″]
[adinserter block="2″]
16. Nirvana Overwhelms Organizers at the First Big Day Out
In 1992, Sydney music festival organizers Vivian Lees and Ken West wanted to stage a music festival to promote the city's indie musicians. They also decided to bring in 2 international acts, Violent Femmes and Nirvana, a relatively unknown American rock band in the Land Down Under around that time. To the surprise of Lees and West, Nirvana had a tremendously fantastic reception, greatly contributing to the success of the first Big Day Out.
[adinserter block="3″]
[adinserter block="8″]
15. Dramatic Fireworks Illuminate Radiohead's Set at Lollapalooza 2008
When Radiohead plays, you can expect that it would be nothing short of epic. At the 2008 Lollapalooza, an impromptu fireworks display gave the most perfect backdrop as they played Everything in Its Right Place and Fake Plastic Trees.
[adinserter block="7″]
[adinserter block="2″]
14. Flaming Lips' Most Eventful Set at SXSW
At the 2006 SXSW in Austin, Texas, Flaming Lips' set was a festival of its own. There were strobe lights, giant multi-colored balls, a colorful drizzle of confetti. Adding to the spectacle was an onstage marriage proposal by a festival-goer.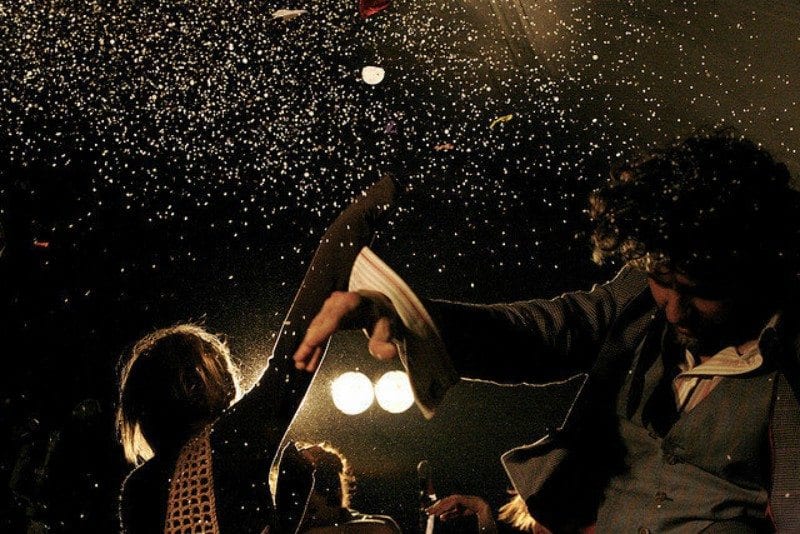 [adinserter block="3″]
[adinserter block="8″]
13. Jay-Z Introduces Hip Hop to Glastonbury
Until 2008, hip hop was had no place in the Glastonbury festival. Oasis' Noel Gallagher in particular didn't approve of the idea of Jay-Z headlining UK's most important music festival. Jay-Z proved him and all the non-believers wrong by wowing the crowd, even opening his set with his rendition of Wonderwall.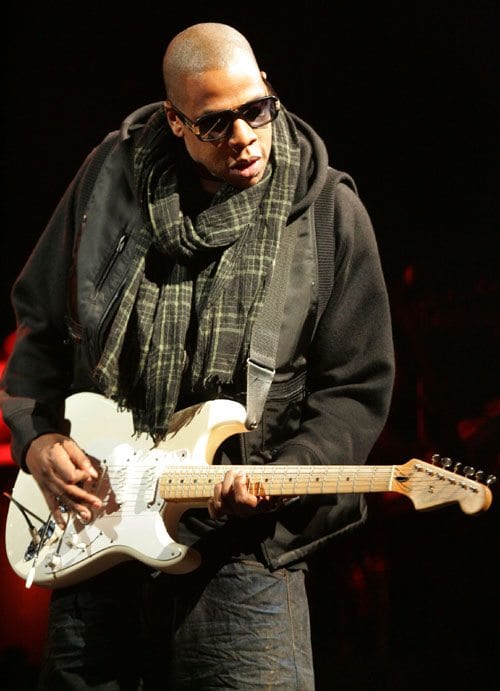 [adinserter block="7″]
[adinserter block="2″]
12. Kanye Owns Coachella 2011
Establishing a place in music festivals was not an easy feat for hip hop, but at Coachella 2011, Kanye West proved his genre had as much space in music festivals as did all other genres. With an elaborate stage setup, dozens of graceful ballerinas, Kanye brought the crowd to their feet one hit after another.
[adinserter block="3″]
[adinserter block="8″]
11. Peter Townshed Slams Anarchist Abbie Hoffman at Woodstock
At Woodstock 1969, Youth International Party co-founder Abbie Hoffman had the brilliant idea to rush onstage and steal the show from The Who. Instead of handing him the microphone, Peter Townshed whacks Hoffman with his guitar in the back and goes on with the show!
[adinserter block="7″]
[adinserter block="2″]
10. Kurt Cobain Doing Kurt Cobain Things at Reading Festival
At Reading Festival 1992, Kurt Cobain disguised himself in a wig and wheelchair pushed by music writer Everett Truman. It wasn't clear why he did what he did but he and the rest of Nirvana gave one of the festival's best sets in its whole history, a fitting spectacle for the band's last performance in UK.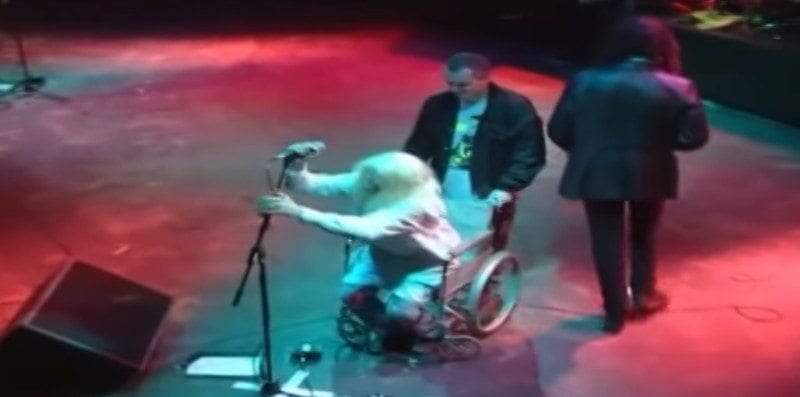 [adinserter block="3″]
[adinserter block="8″]
9. The String of Violence at Altamont Free Concert in 1969
The 1969 Altamont Free Concert would have been a fitting way to bid farewell to one of music history's most important decades but what ensued was sort of an apocalyptic funeral of the legendary 60's. It wasn't certain how all the violence started but it could have been when a member of the audience punched Rolling Stones' Mick Jagger in the face when he stepped off the helicopter. While biker group Hells Angels were there to provide supplementary security, event goers were unsure if the group helped curb violence of if they fueled the fires. Needless to say, it resulted in the death of 4 attendees including Meredith Hunter, an 18-year old music fan who pulled out his gun at some of the Hells Angels.
[adinserter block="7″]
[adinserter block="2″]
8. Chicago Youth Symphony Orchestra Makes an Appearance at Lollapalooza 2007
Lollapalooza had always been about rock music until it opened its stage to the classical ensemble Chicago Youth Symphony Orchestra. They shared the stage with My Morning Jacket. That wasn't their last Lolla appearance as they came back onstage in 2010 and 2011.
[adinserter block="3″]
[adinserter block="8″]
7. Three Hours of Led Zeppelin
At The Bath Festival in Somerset, England in 1970, Led Zeppelin etched their name as one of music's all-time greatest legends. In their 3-hour, 5-encore set, the band played the anthemic Immigrant Song for the first time. It was one of Led Zep's best and most important performances, and one of music's most memorable milestones.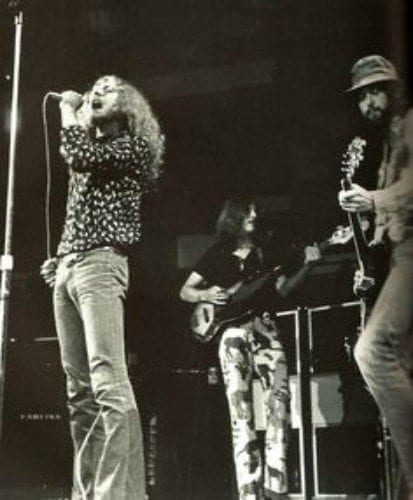 [adinserter block="7″]
[adinserter block="2″]
6. Daft Punk Returns to US Shores with a Spellbinding Party
At the Coachella 2006, Daft Punk staged a memorable comeback that made the 9-year wait all worth it. The duo delivered their signature genius electro music in perfect coordination with a wild LED light show extravagance.
[adinserter block="3″]
[adinserter block="8″]
5. Jimi Hendrix Makes the National Anthem His Own
At Woodstock '69, legendary guitarist Jimi Hendrix drove the audience to a profound moment of patriotism when he reconstructed Star Spangled Banner. At that moment, the national anthem was not just a song people sang at events, it was a pivotal moment for half a million people. It was one of the most important moments in the history of music.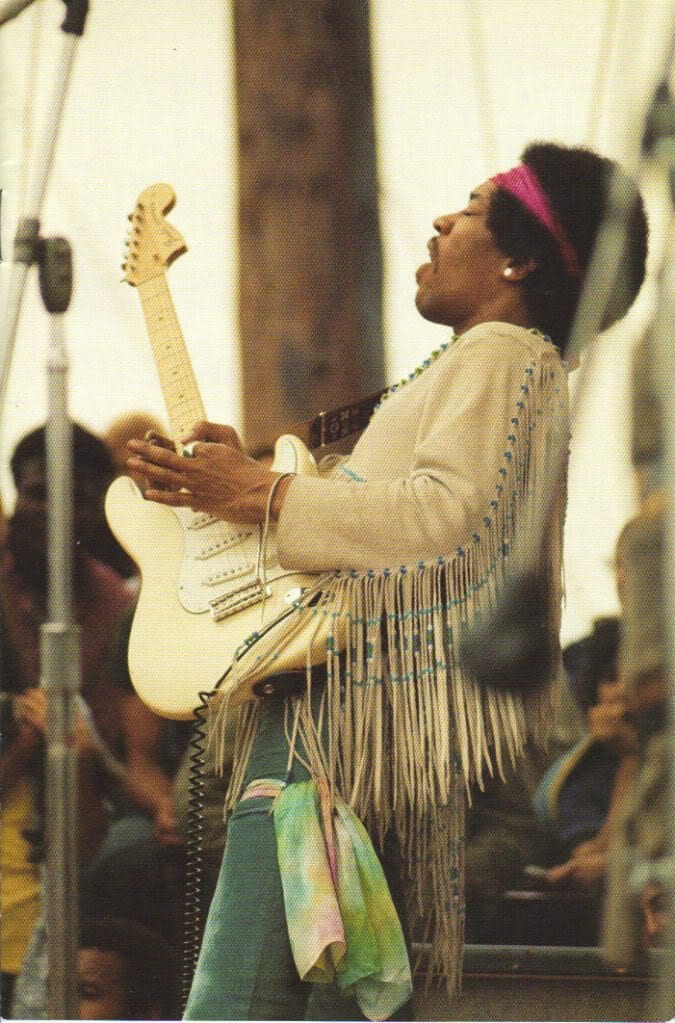 [adinserter block="7″]
[adinserter block="2″]
4. Bob Dylan Switches to an Electric Guitar
At the Newport Folk Festival in 1965, the audience was shocked to see Bob Dylan trade his trusty old guitar to an electric guitar. With that move, he showed everyone the breadth of his musicality and that he wasn't to be tied down to the image that his fans built him to be. Half of the audience enjoyed the shift while the other half booed him and his band as they were leaving the stage.
[adinserter block="3″]
[adinserter block="8″]
3. Bob Marley Shows Up at Smile Jamaica after Assassination Attempt
In 1976, the world was shocked to hear that Bob Marley was shot in an assassination attempt – inside his home. 2 days after, he was on the stage of Smile Jamaica in Kingston. The King of Reggae had this to say, "The people who are trying to make this world worse aren't taking a day off, how can I?"
[adinserter block="7″]
[adinserter block="2″]
2. The Infamous Mudstock
While nothing can ever compare with the first Woodstock, '94 wasn't bad at all. The heavens poured heavy rains, and everyone just rolled with (in?) it. During their set, Greenday's frontman picked a ball of mud, shoved it into his mouth, much like a signal for everyone that Mudstock had begun.
[adinserter block="3″]
[adinserter block="8″]
1. Jimi Hendrix Burns His Guitar
At the 1967 Monterey Pop Festival, Jimi Hendrix showed everyone the kind of legendary stuff he's made of anywhere the guitar is concerned. After The Who's performance, Jimi stepped on stage and blew everyone's brains out with his superlative guitar skills, but it was what he did after that nobody at that festival will ever forget. He knelt down before his guitar and set it on fire, like a sacrificial lamb to the guitar gods.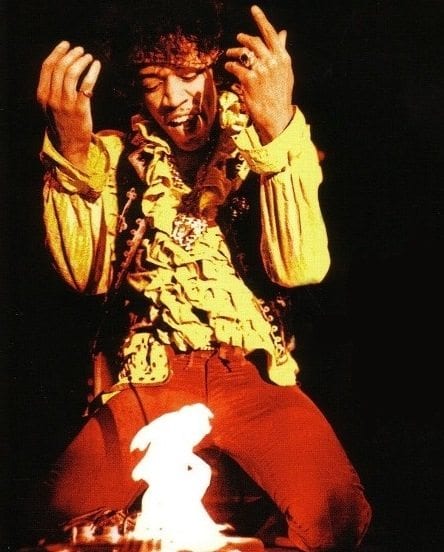 [adinserter block="7″]
[adinserter block="2″]