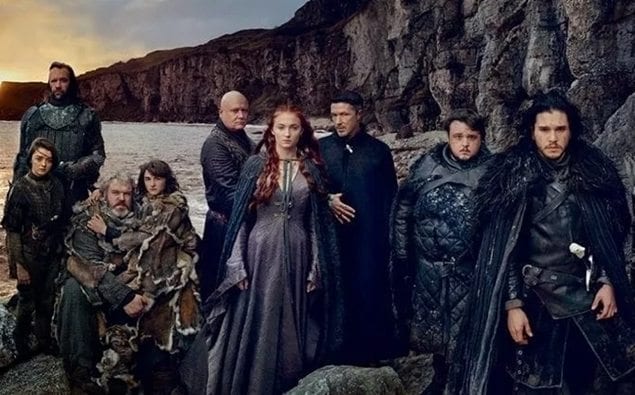 Unless you just woke up from a five-year coma, chances are that you're holding your breath for the next season of "Game of Thrones" like the rest of us. But, while getting a sneak peak may seem irresistible to most, no one wants to know how it all ends. Well, HBO's "leaked" video essentially showed which of our favorite characters will meet their doom in 2016. As if that wasn't enough, it crushed all hopes of a few heroes avoid their unconfirmed Season 5 demise (as implied by earlier leaks).  So, you may want to think twice before watching yesterday's teaser.
Then Again, You'll Probably Find Out Anyway…
Just six episodes into its first season, "Game of Thrones" already claimed the title of the most popular fantasy saga in TV history. By 2015, the show's audience grew to unprecedented size, making it not only the highest rated, but also the most downloaded series ever.
It's no wonder that, even with months to go before the long-awaited Season 6 premier, a minute-long spoiler was enough to (once again) make GOT the most trending topic on social media. It took the video less then 12 hours to reach 500,000 views on YouTube. So, unfortunately, it's just a matter of time before you find out who won't live to see winter come. At the very least, watching the teaser isn't as frustrating as overhearing or accidentally reading the names in your news feed.
Spoiler Ahead!
Here's last night's full HBO teaser. (Last Chance To Turn Back!)
There You Have It
After all the major characters who were killed off early on, we see Jon Snow along with others who died in Season 5. But then comes the final scene, revealing the upcoming demise of six more: Sansa, Tyrion, Dany, Cersei, Arya and Jaime. On the bright side, die-hard fans of the series can forget about last weeks photo leaks (and stop arguing as to whether Sansa is pregnant or not.)
Jon Snow's Fate Sealed (For Good This Time)
Over the past few months, the theory of Jon Snow's survival (in spite of about two dozen death blows) seemed to receive more and more affirmation. First, Kit Harrington – who plays Snow – was photographed on the set of Season 6 and, later, he was even caught on practicing lines. Since that would imply he didn't become a White-Walker zombie, most GOT enthusiasts were sure he's still alive, especially after seeing him featured on an official HBO poster.
But, if yesterday's video teaser isn't just a very cruel joke, 'Stark's bastard' is dead after all. How did his face end up on the other side of the world, in the Many-Faced God's temple? And who killed the other five 'GOT' all-stars? Hopefully, we won't find any of that out until we watch Season 6 in April.
[adinserter block="2″]
[adinserter block="7″]