All week long, Pokemon Go has been raising standards, questions and eyebrows nationwide.
What started as another fad has quickly grown to be hailed the "revolutionary app that will redefine 'mobile gaming' as we know it." And, whether you're already playing Pokemon Go, or still wondering what the heck a Pikachu is, you probably have a few questions on the subject.
What is Pokemon Go? Why is everyone talking about it? What's so special about it? How do you Catch 'Em All!? – If you're looking for answers (plus gameplay Tips & Tricks and the latest updates,) you've come to the right place.
The Basics
What's Pokemon?
In the 90's, Pokemon emerged as Nintendo's largest franchise, taking the 6 to 12-year-old demographic by storm. Pokemon animated series, comic books, toys, trading cards, video games – you name it – kids HAD to have it.
The premise is a world populated by Pokemon – fictional creatures who have destructive powers, tiny vocabularies and cute features. In this world, people tame and train Pokemon to fight each other for sport. And every trainer's ultimate goal is to "catch 'em all."
What is Pokemon Go?
Just when the Pokemon craze seemed to be on its last breath, Nintendo brought it back to life as a groundbreaking mobile game.
Pokemon Go uses your device's GPS, camera and clock to make the creatures appear in your surroundings. You use your phone to "look around" and see Pokemon wherever you are – on your desk, a bus stop or even at the White House.
To catch Pokemon, players have to physically find them in the real world. Different creatures appear depending on your location, experience and local time. Some are rare and some are hard to catch but the final goal is still to "catch 'em all."
Just How Popular is Pokemon Go?
Though the numbers are already quite staggering, keep in mind that only the beta version of the game has been released. Even Nintendo is surprised by how huge Pokemon Go has gotten – the worldwide launch has been postponed so they could increase the server size.
Here are just a few of the latest figures:
The app took less than 13 hours to reach #1 on both the Android and iOS top-charts.
In a single week it has surpassed mobile app giants, including the likes of Snapchat, Twitter and Tinder.
Smartphone users spend more time playing Pokemon Go than they do using the Facebook app.
In just 24 hours, Pokemon Go gained more U.S.-based active users than any mobile game in history. Over 21,000,000 people were online on the day of its release.
10.9% of all Android devices in the United States have Pokemon Go installed.
The free-to-download game generated $4.5 million within 24 hours of being released.
What sets it apart from the competition?
The fact that Nintendo managed to make gamers get off the couch and play outside is a breakthrough in its own right. Yet, Pokemon Go has gone a step further – the game has driven people of all ages and backgrounds to socialize and interact face-to-face. Plus, it has brought us closer to actual 'augmented reality' than we've ever been (including 3D gogles, Oculus headsets, etc.)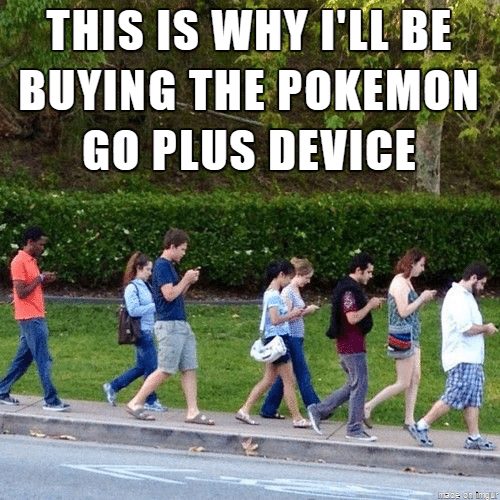 Most notably, it made a wish come true for millions of die-hard Pokemon fans. Afteral, the idea of "what if Pokemon really existed in our world" was what made the franchise so popular in the '90s.
Gameplay
After you download the free app and register an account, you start off with a single customizable Pokemon and a set of tools. To catch a Pokemon, start off by looking at the map.
Locate a Pokemon
In map view, you'll find a handy indicator (lower-right corner of the screen.) It displays three Pokemon that are closest to you at all times. By clicking the indicator, you'll see a wider choice (10-20) of nearby creatures. Each of them displays one to three 'footprints,' hinting at how far it is from your current location.
Identify The Pokemon & Start Battle
Once you're close enough to one of them, a rustling bush or patch of animated grass will appear in the vacinity. Once you swipe it, the creature is revealed. Click on it to start a 'battle' and, if you win, you catch the Pokemon.
Catchin' (One of) 'Em All
Unlike other Pokemon games, the mobile version doesn't involve using your own Pokemon to fight battles…there's really no fighting involved at all. You simply throw (swipe) a ball at a red ring that appears near the virtual creature.
You'll have at least 2-3 attempts, but one successful through may not be enough.
Upgrades & Extras
In addition to small 'easter eggs' in the form of timed bonuses, you can also collect "Stardust" and "Candies." Each pokemon can be "Evolved" (upgraded) at least twice, though it'll cost you a certain amount of "Stardust" and "Candies".
As far as bonuses go, there are plenty of free ones. The most useful items are "Incense," which makes exotic Pokemon come to you, and "Lure Modules" that attract them to a physical location. Nearby players also benefit from these items.
Of course, you can get ahead by buying extras, bonuses and Pokemon with in-game purchases. But, as far as the demo version goes, this isn't a very competitive game. And no matter how much you spend, you'll still need to travel the world for a chance to "catch 'em all."
Tips & Tricks
There aren't many people who can call themselves 'pros' at a game that's been out for about a week. However, after about 12 hours of Pokemon hunting, we've learned quite a lot.
Here are some tips & tricks that'll give you an advantage over most of the competition:
Grip (hold your finger on) the Pokeball before throwing (swiping) it. After a couple of seconds, a crosshair will appear over your target, making it much easier to make a bull's eye toss.
Trade extras for "Candy" by clicking on Professor Willow in the main menu. You'll catch some creatures more than once and there's no point of keeping duplicates.

time.com

If you see falling leaves somewhere on the map, there's probably a hidden Pokemon at that location. The smaller and more subtle the leaves are, the bigger your find will be.

time.com

Turn off Augmented Reality mode (upper-left corner of the screen) when battling those rare, hard to catch creatures. Sure, it's way more fun to battle in your living room but you have more chances of winning in the regular old Pokemon universe.
[adinserter block="2″]
[adinserter block="7″]