Early to bed early to rise, makes El Chapo healthy, wealthy and wise enough to plot escape. Joaquín Archivaldo Guzmán Loera is severely under tight reins this time in prison and everything aside, he is most concerned about his sleep deprivation. After his escape twice from the jails, he finds himself back behind the bars but this time under much restrictions; this time around, the granting of his basic needs and rights are questionable.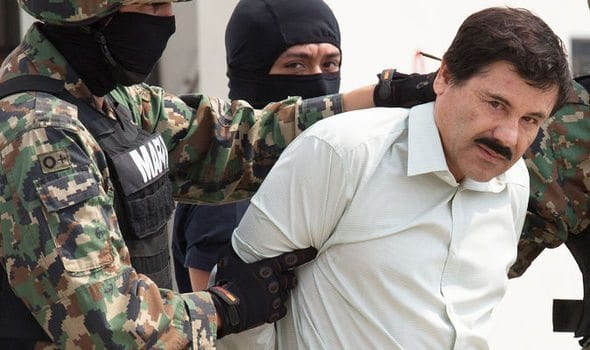 Head of the infamous Sinaloa Cartel, Guzman has been imprisoned since January in Altiplano prison in central Mexico. Being behind the bars is not something that is new to him; as this is the same prison in which he broke free from in July 2015.
He made good his "spectacular" escape by moving along on a tunnel that the cameras couldn't capture – very Hollywood style (but what's the use if you are going to get captured again?).
And so consequently, the systems have tightened up on him now. With 400 new cameras installed and 600 more to come by April, El Chapo Guzman has brought about a thousand new eyes to the facility.
The flooring has been steel-clad with steel shafts and his attorney Juan Pablo Badillo tells the Mexican Radio that a dog has been guarding his cell. Guzman has been kept in seclusion and gets moved to different cells with only a few hours spent in the same cell. But all of this is not what the drug lord is objecting on most.
The guards wake him up around every two hours at night, so much so that Guzman calls it physical and mental torture. "My head and my ears always hurt and I feel bad all over," said Guzman. "He said 'what I want is for them to let me sleep. They are making me into a Zombie'," Badillo quotes Guzman. He says further that this is the same torture applied to prisoners of war in Guatanamo. "I feel like a sleepwalker".
Badillo speaks of only getting 25 minutes to speak to his client which did not allow them to discuss key issues in relevant detail. Previously Guzman describes of being allowed 1.5 hours regularly for attorney counsel which has apparently taken a hit after recapture. Badillo argues that the Constitution states that inmates are allowed however many lawyers and direct communication with them for appropriate defense while Guzman gets a weekly half hour.
The weakness of Mexican prison systems should not result in infringement of prisoner rights. It comes to no surprise that Guzman is taking legal advantage of the harsh measures to rule matters in his favor.
[adinserter block="2″]
[adinserter block="7″]