October is the spookiest month, full of ghouls, goblins, and tasty treats. Here are some yummy yet quick snacks that are sure to take your coworkers by storm at your office Halloween party.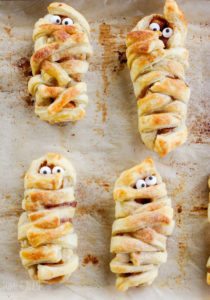 Turn a simple homemade apple pastry into a fun Halloween treat that's healthy yet spooky fun. Easy to make with puff pastry sheets from the frozen food aisle or refrigerated dough, these pop tarts are always a hit. Have a little fun in the kitchen this Halloween and make these deliciously yummy Mummy Apple Crypts.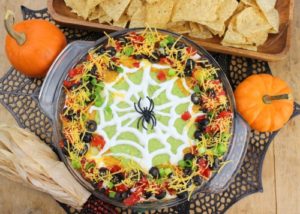 Although this recipe is simple and vegetarian, you can always switch the ingredients around if you'd like. But spiders…they aren't vegetarians, are they? So keep that in mind if a tarantula or three drops into your party. They can often be found hanging about outside the party door looking for their moment to crash the festivities. Spiders are like that.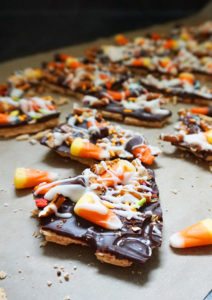 So yummy, so crunchy, so sweet, and so perfect to take to a party, especially if there are kids around. You can substitute pretty much any kind of candy as toppings, and any kind of thin cracker-y type of deal for the base. A salty cracker-like Saltines or matzo would be awesome.
For a healthier version with an added boost of Greek yogurt-infused protein, check out this goji berry and pumpkin seed greek yogurt bark.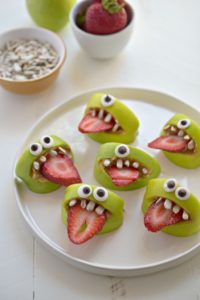 Make snacking fun by turning regular apples into silly apple bites. Your kids will be begging for more and you won't help but smile at that fun creation you just made with your two hands!
They're silly. They're easy to make. And best of all, they're allergen-free. No nuts, no gluten, no soy…nada. Just green apples, sunflower butter, sunflower seeds, a strawberry tongue, and a batch of homemade googly eyes.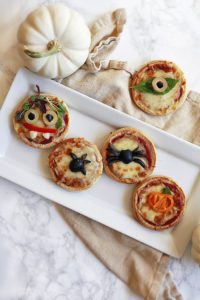 Cute Halloween pizzas made with English muffins and veggies. Easy and fun with spiders, bats, monster faces and eyes, and pumpkins! These Halloween pizzas are perfect for Halloween parties or Halloween dinner.