As cannabis becomes more widely accepted within the public market, we've started to see numerous activations using the plant. While we're all aware of THC oils, CBD oils, and more traditional uses of the plant, the United States just welcomed their first and only cannabis cafe in Los Angeles, CA.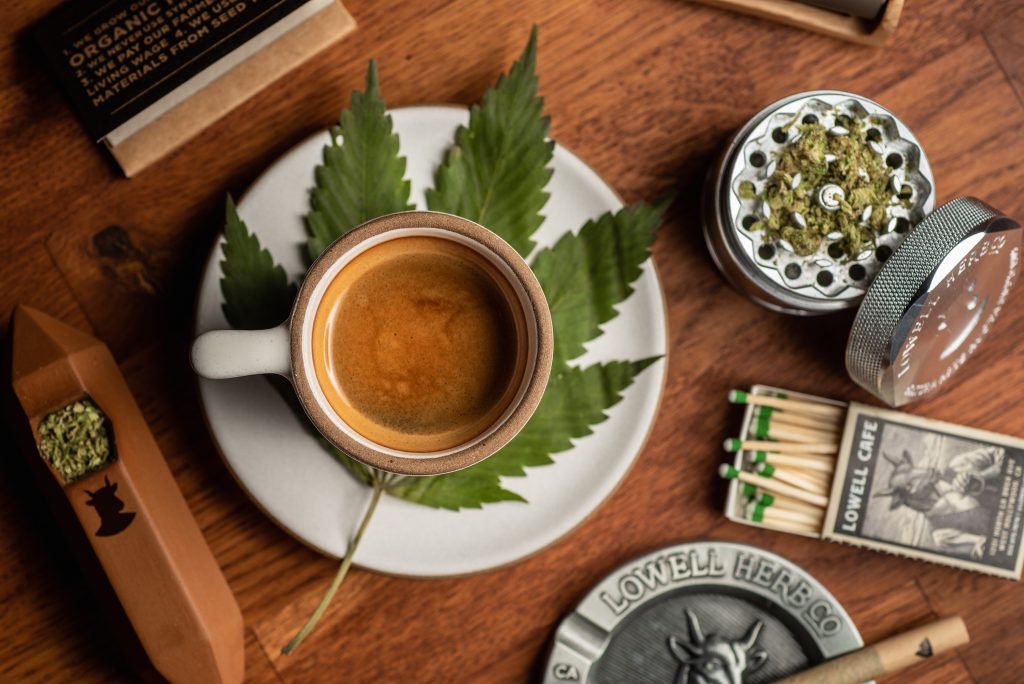 What is a Cannabis Cafe?
While you may be thinking that a Cannabis Cafe serves cannabis-infused meals, they really are just offering customers the opportunity to freely consume cannabis in public. The café is designed as a food and cannabis pairing experience that's been curated by a "flower host," essentially a sommelier for the green stuff. The flower hosts will offer tableside guidance on the flavors and effects of different strains, even rolling joints for guests. And it's not all for experienced smokers: The café bills itself as a friend for both pros and those who are "canna-curious," and are looking for a gentle introduction to it. Bongs, pipes, and edibles are also options, and guests are also allowed to bring their own cannabis for a corkage-style fee.
Chef Andrea Drummer worked to pair each dish with a cannabis strain to highlight its particular terpene and flavor profile. Menu items range from snacks like vegan nachos and jerk lamb chops to a crispy chicken sandwich, kale salads, and grilled cheese. Desserts are on offer too, of course, with options like Fruity Pebbles cheesecake or milkshakes with a variety of mix-ins like candied pecan and caramel corn.
As for the cafe aesthetic, it's a plant-filled wonderland with skylights, neon signs, and exposed brick walls. Only those aged 21 and up may enter the café at any time. It's open 10 a.m.- 10 p.m. daily at 1201 N. La Brea Ave. in West Hollywood. Reservations are recommended, though the café saves space for walk-ins as well.