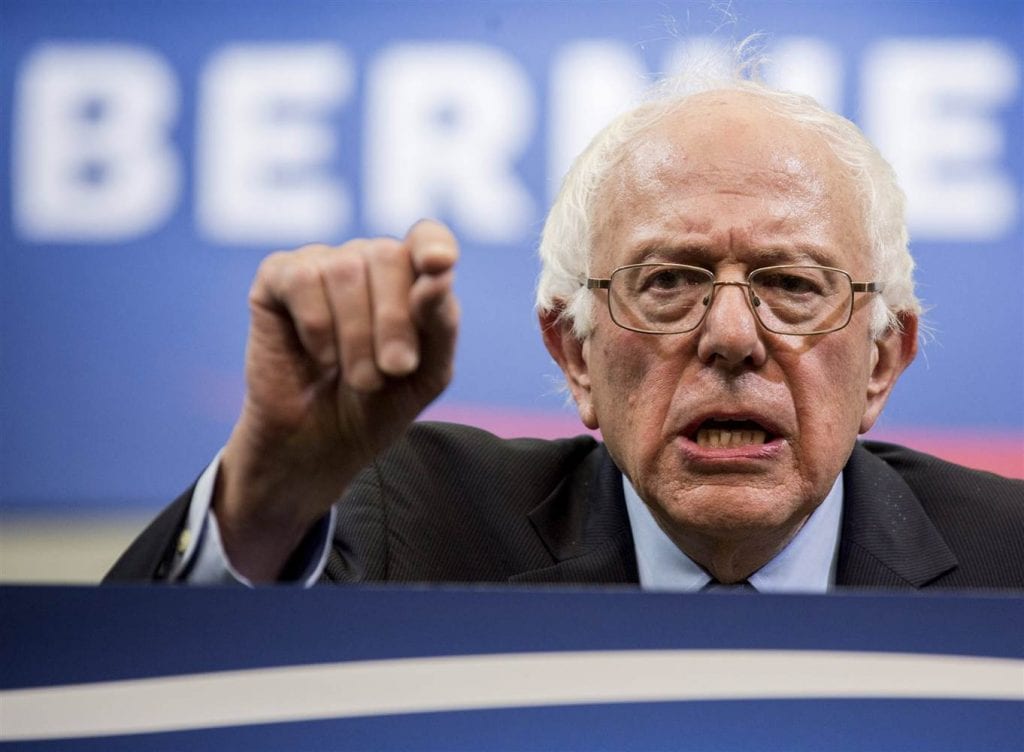 Oscar López Rivera is a convicted Puerto Rican terrorist who founded a militia that killed six people and wounded dozens in at least 114 bombings. He was arrested in 1981 and convicted of several charges including conspiracy to destroy federal property in the US.
Now, presidential candidate Bernie Sanders is promising to grant Rivera clemency if elected president.
He's also urging President Obama to release Rivera sooner.
"Oscar López Rivera is one of the longest-serving political prisoners in history — 34 years, longer than Nelson Mandela," Sanders said before an applauding town hall crowd in San Juan. "We are talking about a Vietnam War veteran who was awarded a Bronze Star. I say to President Obama — let him out!"
A Violent Past
Sanders didn't explain Rivera's history as the founder of Fuerza Armadas de Liberacion Nacional, Spanish for Armed Forces for National Liberation.
This militia led a violent campaign for Puerto Rican independence from the U.S. in the 1970s.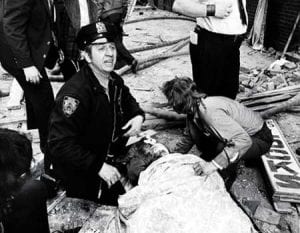 In 1975, FALN was responsible for an explosion at Fraunces Tavern in Lower Manhattan. That attack killed four people and injured 50 others.
A New York Times story describes the chaos: "Victims in the tavern restaurant and the second-floor dining room of the adjacent Anglers Club were hurled from their tables in a confusion of screams and flying debris as the blast erupted just inside the front doorway of 101 Broad Street."
Authorities say FALN also orchestrated a series of bombings in New York City during New Year's Eve 1982.
Two of those blasts maimed three police officers who were trying to diffuse the explosives. Officer Rocco Pascarella lost his leg below the knee.
US officials say FALN was also involved in more than 100 bombings in New York, Chicago and other US cities.
Rivera was arrested in Chicago in 1981. He was convicted of trying to overthrow the U.S. government, seditious conspiracy to destroy federal property, armed robbery, weapons violations and interstate transportation of stolen property.
He was sentenced to 55 years in prison. 15 more were added after he tried to escape prison, according to the BBC.
No Apologies
In 1999, former President Bill Clinton offered a controversial clemency deal to 12 FALN members on the condition that they renounce violence. Rivera rejected the offer.
The movement to free Rivera has been picking up steam in several Puerto Rican communities in New York, where the City Council last year passed a resolution urging Obama to release the terrorist on the grounds that his prison term was "disproportional" to his crimes.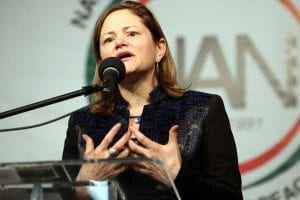 Council Speaker Melissa Mark-Viverito led the movement.
But some took a serious stance against it.
"Oscar Lopez Rivera was convicted of extremely serious charges in connection with the FALN's campaign of terror and murder in the United States, for which he has never offered an apology or shown any contrition at all," said Councilman Rory Lancman (D-Queens), who voted against the resolution.
Victims Seek the Truth
Family members of FALN's victims have also spoken out against Rivera's recent spike in popularity.
Among them is Joe Connor. His dad Frank was killed in the tavern bombings.
"People have come up with this narrative that he's a Puerto Rican patriot and a choir boy," Joe told the New York Post in 2014. "They've made it sound like he's a political prisoner, when he's been involved in all these bombings.
"I think if people knew he was a convicted terrorist, turned down clemency and tried to escape from prison twice in violent ways, they might have another opinion."
Speaking before a roaring crowd, Sanders may have let these crucial details slip his mind.
[adinserter block="7″]
[adinserter block="2″]