Planning a road trip? – It doesn't get any better than what Land Rover road trip will offer you.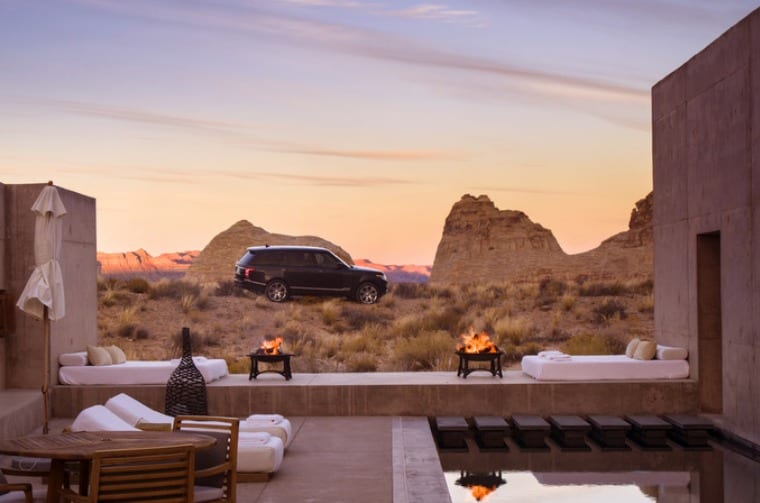 PHOTO: Landrover.com
If you are a road trip enthusiast like me, you always need that extra bit of spice. Driving and seeing stuff is fun, but sometimes when you are an avid traveler, your quench gets bigger. An "ordinary" road trip just won't cut it.
"The world is a book, and those who don't travel only read one page." – Saint Augustine.
A road trip is a great opportunity to explore – not only the landscapes but also yourself. Road trips are meant to be adventures. We have all enjoyed good old trips, renting out a decent car or minibus and the travelling across our country, stopping at fast food joints, lakes and camping in forests. But now (if you have lots of money) it is time to step on the gas –  set new standards for road trips.
Land Rover, one of the world's most prestigious four wheel drive vehicle manufacturer, has partnered with British travels and tours giants Abercrombie & Kent. The trip is not cheap, let me bust the bubble right now, it has a price tag of $140,000.
Remarkably, that amount will get you seven Volkswagen Golf – a decent family car.
The grand trip
The lucky participants begin in Europe. They start from Monaco, drive all the way to the Portofino, ending up at the Four Seasons
Cap Ferrat in Côte d'Azur. Then the people who have signed up for the trip go to Villa D'Este at Lake Como. Now it gets really interesting: participants get to have a picnic on glaciers in the Alps – but that's not the best part. The most amazing thing is that they will chopper you to the glacier.
That's round one. Next, they fly to the beautiful Moroccan city Marrakech. This trip includes lots of desert and some rocky mountains.  They are given a complimentary lunch at a local luxury hotel.
Now to North America, continent number three on our list. It starts with flying to Utah desert. Other than local attractions they get to stay at the luxurious open air Amangiri resort. The breakfast is given at Zion National Park.
And the trip continues, the next destination is Chile.  The participants fly to Atacama Desert and stay at a local five star hotel (are you noticing the 'tradition' of luxurious five star hotels in this trip?). Next day, the trip takes the adventurers to the incredible Alma Observatory – one of the finest astronomical telescopes in the world.
Tired yet? – The dream ride is about to end but not without a bang. The last stop is Sydney. Here they are given a special tour to Sydney Opera House. Then participants head to Tasmania for a drive in the wilderness. But it's not that much of a "wilderness" when another luxurious resort awaits them at the end of the day – one of Australia's finest; Safire Freycinet.
And thus concludes the grand 21 day road trip. Ever-so- lucky participants get to drive Range Rovers in five continents and get to see the most stunning sights in the world (all the while staying and eating at luxurious hotels in-between).
I concede it is expensive but I am sure it's worth it – I can only conjecture since I have never been myself (I mean who has that sort of money? – perhaps you do!).
[adinserter block="2″]
[adinserter block="7″]