The world is too big even for a head of state to disappear – contrary to the fictional cliché that it is "too small to hide". Many famous people have been reported missing in recent history; while some have been found, others' fate hasn't been so good.
We have selected the most fascinating cases of missing people. Some are tragic, others a mystery while some were only a misunderstanding. One has to think why and how a worldwide celebrity can vanish into thin air. This world of ours has many bizarre and dark secrets – and as you continue reading this article you will find out that human behavior is perhaps the most bizarre and darkest secret out there.
[adinserter block="3″]
[adinserter block="8″]
Logic, reason, evidence, motive – one spur of human emotion can defy our understanding of things. Can you think of a reason why you would kill yourself if you were a world famous musician, had a loving wife and a glittering career? – Or was your death not suicide at all, it was murder?
Some of these stories listed below have a happy ending others not so happy. But one thing is for certain, you will find them gripping. Whilst reading the top 15 famous people who were reported missing, there won't be a dull moment – guaranteed.
15. Casey Kasem
Casey Kasem, the former "Top 40" host disappeared in April 2014. Kerri Kasem, his daughter had the custody of her ailing father. Kasem was 82 years old the time and suffered from advanced Parkinson's disease. He couldn't talk or walk properly. He was reliant on Kerri and his wife (Kerri's step mother) Jean Kasem. None of his children had seen him for about a week before this happened. Since there was inheritance involved, foul play was suspected. The whole family suffered a great deal.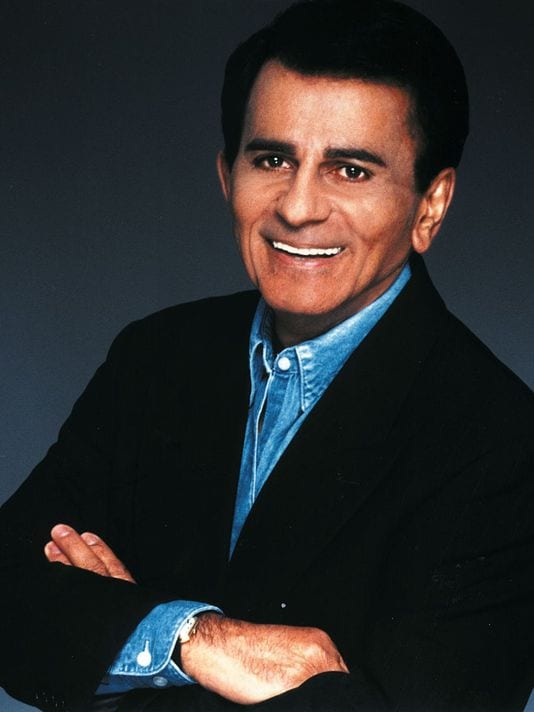 End story
Casey Kasem was found three days later after reported missing in Washington. Guess what he was doing? – He was on a week long vacation with his wife Jean and another couple. (Yes, really!)
He died shortly afterwards on June 15, 2014.
[adinserter block="7″]
[adinserter block="2″]
14. Chelsea O'Donnell
Chelsea O'Donnell is the 17 year old daughter of the famous comedian Rosie O'Donnell. On August 16, 2015, she was reported missing. No one had seen her since Sunday and a report was filed on Tuesday. Desperate and scared, Rosie turned to social media for help. Her Twitter and Instagram accounts became full of her pleads, asking people for help in knowing her whereabouts.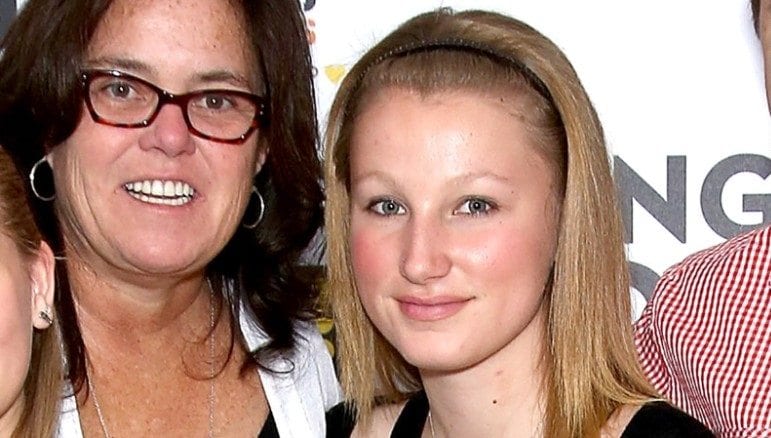 [adinserter block="3″]
[adinserter block="8″]
End story
According to unverified claims, it was social media tip that helped her. Police found Chelsea a week later. She had been on the run with a 25 year old drug dealer Steve Sheerer – who had been booked for drugs possession n the past. She was with Sheerer by her will, there was no abduction or foul play.
[adinserter block="7″]
[adinserter block="2″]
13. Nick Stahl
Actor Nick Stahl was having drug problems, so much so that it has hurt his relationship with his wife Rose Stahl. In May 2012, Rose filed a missing person's report after she couldn't locate Nick. Her fear was that Nick might have overdosed. However, it turns out that Nick was absolutely fine. Three days after the report was filed Nick returned from a crack house in Los Angeles. He admitted himself into a rehab program
But that's not the end of the story…
[adinserter block="3″]
[adinserter block="8″]
End story
After a few days of rehab, Nick decided rehab isn't for him, and he disappeared again. He was found a couple of days later hovering around the rehab facility. His wife then told the media that Nick had joined another rehab program.
[adinserter block="7″]
[adinserter block="2″]
12. Katherine Jackson
Katherine Jackson, mother of the iconic pop star Michael Jackson, was reported missing on July 21, 2012. It was her nephew Trent who filled the missing person's report after not being able to locate her for days. Being an elderly women of 82 years, she couldn't have managed a lot on herself. There were cracks appearing in the family after Michael Jackson's death due to inheritance of his state. Foul play couldn't be ruled out.
[adinserter block="3″]
[adinserter block="8″]
End story
In only a few hours, police located Katherine Jackson. She was never missing, she was playing a game of Uno with some of her family members in Arizona. (You've got to be kidding me!). She is alive and well even to this day. Her family reported his missing so hastily because there was so much going around in the family due to MJ's will. The first thing they thought when they couldn't find Katherine was foul play.
[adinserter block="7″]
[adinserter block="2″]
11. Andrew Koenig
You might remember Andrew Koenig from TV series Growing Pains. The actor went missing in February 2010 while travelling to Vancouver, British Columbia. His father, Star Trek actor said Koenig suffered from severe depression at times. Police launched the investigation, calling it a "time sensitive" matter since Koenig was a risk to himself. Few days before his disappearance, he returned all his gifts which were given to him by his oldest friend. That was the last time he was seen alive.
[adinserter block="3″]
[adinserter block="8″]
End story
Two weeks after the report, Andrew Koenig's body was found at Vancouver's Stanley Park. His friends were searching there for days. It was confirmed that Koenig had committed suicide by hanging himself in the woods. He was 42 years old.
[adinserter block="7″]
[adinserter block="2″]
10. Margot Kidder
Margot Kidder, the actress from superman in 1978, suffered from schizophrenia and paranoid delusions. In April 1996, she was reported missing. She was however found in a house's backyard in Glendale. She was completely bewildered. He clothes were ragged and her front two teeth were missing.
[adinserter block="3″]
[adinserter block="8″]
End story
Kidder later described her behavior as "completely freaking out in a public place". She admitted she suffered from bipolar disorder. At one point she began to suspect that her ex-husband and CIA were trying to kill her. It came to light that Kidder's episode happened due to her not taking the medicine she was prescribed for manic depression. After she was found in Glendale, she underwent treatment and seems to have recovered well.
[adinserter block="7″]
[adinserter block="2″]
9. J-Kwon
J-Kwon is a prominent rapper. He went missing in February 2010. His record label that came out recently became extremely popular. A missing person's report was filed a couple of days after he was last seen. The record label Gracie Productions setup various social media accounts hoping to catch a lead. There was even a door to door campaign.
[adinserter block="3″]
[adinserter block="8″]
End story
J-Kwon suddenly emerged on March 4, 2010. He said he had just seen media reports about him and decided to come forward. He claimed he was taking a quiet time out for himself and didn't realize he would create such a panic. Many believe J-Kwon's story was a publicity stunt since it didn't make much sense. For starters, why would you disappear for 30 days without telling anyone?
[adinserter block="7″]
[adinserter block="2″]
8. Sean Flynn
Sean Flynn was an actor and photojournalist. He was more known as the son of the famous actor Errol Flynn. He worked as a freelancer for Time magazine. He vanished in April 1970 in Cambodia where he was covering as assignment. There were various conspiracy theories but the most logical one was that he and another colleague reporter Dana Stone were kidnapped by Khmer Rouge guerrillas.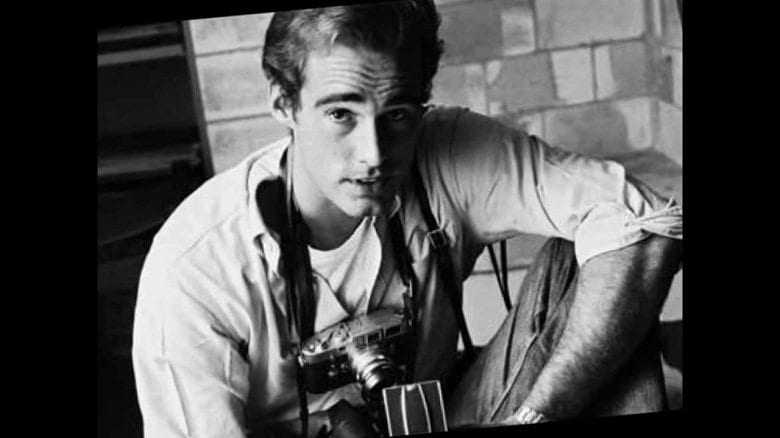 [adinserter block="3″]
[adinserter block="8″]
End story
The remains for Flynn and Stone were never found but it was assumed they had been executed by Khmer Rouge. It is believed that the rebel group kept them as prisoners for one year and then killed them. In 2010, decayed remains were found in a mass grave in Kampong Cham, Cambodia. Upon DNA testing it was revealed that they did not belong to Flynn.
[adinserter block="7″]
[adinserter block="2″]
7. Jason Mewes
Jason Mewes, widely known for 'Jay and Silent Bob', was a frequent substance abuser. In fact his drug problem was so great, he came in and out of rehabs through his teenage up till his mid-20s. He was arrested for heroin usage in 2001. A few weeks later there was a mandatory hearing at a court which Mewes fail to attend. Judge issued a warrant, but when police went to arrest Mewe, he was nowhere to be found.
[adinserter block="3″]
[adinserter block="8″]
End story
It won't be two years until he was found and presented in New Jersey courtroom. A judge ordered a mandatory rehab of seven months for Mewes. He was also given probation from 2003 to 2005.
[adinserter block="7″]
[adinserter block="2″]
6. James Allan
James Allan, the lead singer of the band Glasvegas, suddenly disappeared in September 2009. His disappearance couldn't have come at a worse time. It was right on the day when Glasvegas were set to perform at Mercury Awards. But no one could find Allan. A report was filed and the fans were told that Allan was sick, in actuality, no one had any idea where he was.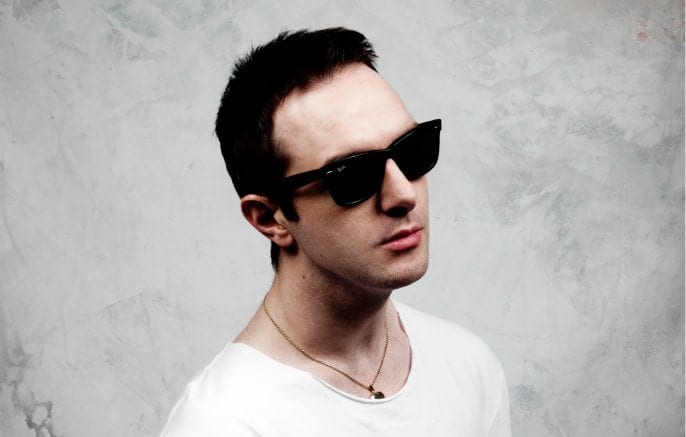 [adinserter block="3″]
[adinserter block="8″]
End story
Five days later, Allan called Glasvegas manager and let him know that he fled due to exhaustion. He was in New York City when he made the call, a continent away from where he disappeared. In an interview two years later, Allan admitted that he disappeared after a drug overdose.
[adinserter block="7″]
[adinserter block="2″]
5. Kurt Cobain
Kurt Cobain, the Nirvana's lead singer and guitarist, went to rehab in March 1994 and disappeared after being discharged. For days, no one knew where he was. His mother filed a missing person's report and his wife Courtney Love (a singer as well) even hired a private detective. There were several sightings of him during that time, he was spotted by their nanny at a store buying shotgun cartridges. Several people saw him even though he was wearing disguise in the form of overcoat and sunglasses.
[adinserter block="3″]
[adinserter block="8″]
End story
On April 8, 1994, Kurt Cobain's body was discovered at his Seattle flat. He had killed himself with a shot gun. Seemingly he wasn't depressed or disoriented. His death became a reason for many conspiracy theories; some fans believed he was murdered. The suicide note he left behind was inconclusive. But officially his death has been ruled as a suicide.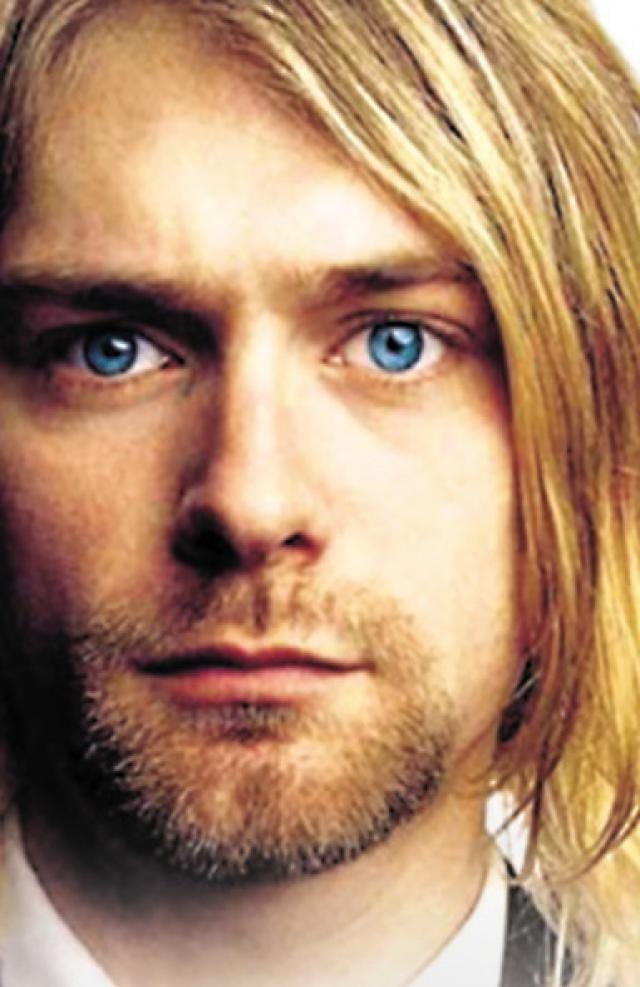 [adinserter block="7″]
[adinserter block="2″]
4. Harold Holt
This is perhaps the most noteworthy story on our list – a prime minister of one of the most developed countries the world vanished on December 17, 1967. His disappearance is not a mystery, however his fate is. The 59 year old premier of Australia was swimming at the beach of Cheviot Beach. The currents were rough and he ambitiously swam away from the shore. His friends and security detail kept on telling him to come back to the shore he continued to swim until he vanished.
[adinserter block="3″]
[adinserter block="8″]
End story
Harold Holt was presumed dead after a massive search operation. There have been many theories about his disappearance. Some people question that did he fake his death, while others say he committed suicide. There have been several documentaries featuring different claims about Harold Holt's disappearance.
[adinserter block="7″]
[adinserter block="2″]
3. Philip Taylor Kramer
Philip Taylor Kramer was member of the band Iron Butterfly. He was also an academic star, he majored in aerospace engineering. He was founder of the Total Multimedia Inc., a leading multimedia company of its time. It seemed like Kramer's life was going perfect. However in February 1995, things became peculiar.
[adinserter block="3″]
[adinserter block="8″]
Kramer made a mathematic discovery, a formula for transmissions at 'faster than light' speed. Right after his discoverer, he started acting strange. He called his former band members and told them he loved them. Then he called his wife and told her he will always be there. Finally, he called 911 and said "This is Philip Taylor Kramer, and I am going to kill myself."
End story
A massive search was conducted but no one could find Kramer. Then finally in 1999, four years after his unpredictable disappearance, skeleton remains were found. They were positively identified as Kramer's. His death was declared suicide. His family still disputes the claim citing he was perfectly happy with his life.
[adinserter block="7″]
[adinserter block="2″]
2. Richey Edwards
Richey Edwards was the lead guitarist and song writer for the band Manic Street Preachers. He vanished without a trace on February 1, 1995. He was last seen at Embassy Hotel in London. He was apparently going to his house in Cardiff when we went off the grid. Edward's car was found abandoned two weeks later at a service station. There was no indication of foul play, the 27 year old musician had simply vanished.
[adinserter block="3″]
[adinserter block="8″]
End story
Richey Edwards's disappearance is a continuing mystery even to this day. His body was never found. His sighting continue to this day. His parents declared him presumed dead in 2008. No one knows what happened to Richey Edwards. Is he dead? Did he disappeared on purpose? Did he take his own life – probably we'll never know.
[adinserter block="7″]
[adinserter block="2″]
1. Dorothy Arnold
Dorothy Arnold belonged to a wealthy family. On December 12, 1910, she disappeared. Her family was well known and famous, and her father was a prominent businessman and was a perfume importer. She left her family house to shop for a gown. She was attending a party next day and had left the house determined to buy suitable clothing – which was the norm for her. Dorothy Arnold was well-known and was spotted at various shops that day. However, she never came home.
[adinserter block="3″]
[adinserter block="8″]
End story
When she didn't come home, her family grew worried and called their family attorney who started their own investigation. For unknown reasons Dorothy's family didn't contact police until six weeks. To this day, no one knows what happened to Dorothy that day. Some people say she committed suicide as she wanted to become a writer and her family won't let her. Her father believed that she met with foul play when she was going through New York Central Park. A theory also suggests that she ran away from her family and lived out a quiet life.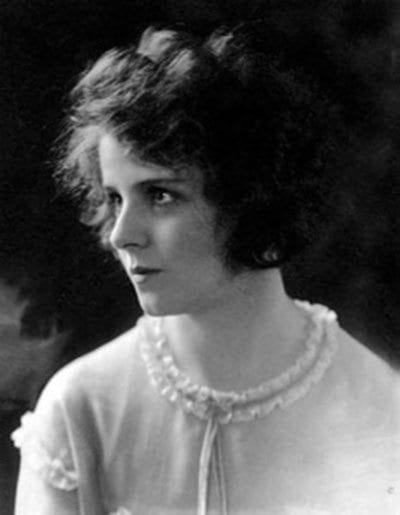 [adinserter block="7″]
[adinserter block="2″]