Ever since the universe came into being, there have been strange happenings. Over the time most of mysteries, including the ones that involve humans are answered. We ultimately uncover truth behind mysteries events. Most of the times these mysteries are so simple that when they are solved, we go like "Of course! Why didn't I think of that before?" However there are some mysteries that have baffled the people for centuries and in some cases a millennia – these mysteries still need an explanation today.
[adinserter block="3″]
[adinserter block="8″]
From reincarnated sisters to space junk travelling around earth, there are 17 mysteries covered in the article that are still unsolved.
17. Body inside a tree
Four curious lads were roaming in woods in Hagley Wood, England in April 1943. They were probably looking for an adventure and they got a scarring one. The four boys found a woman's skeletal remains inside a wych-elm tree's trunk. The skeleton was missing a hand. One of the boys told his father and the father alerted the police. To their shock, they found the body just as the boy told.
The hand was found nearby, giving rise to superstitions such as black magic. The woman was thought to be in her mid-30s. Forget about solving the murder and bringing her killers to justice, the police don't even know the identity of the woman – to this day.
[adinserter block="7″]
[adinserter block="2″]
16. The San Francisco decapitation
Leroy Carter Jr., was a homeless man who would usually sleep at Golden Gate Park, San Francisco. In February 1981, he was attacked savagely attacked. The killer removed Carter's head and stuffed a chicken's head down his throat. Carter's head was nowhere to be found. This grizzly murder shocked the police and public alike.
[adinserter block="3″]
[adinserter block="8″]
Investigation was given to Officer Sandy Gallant whose specialty was occult and satanic homicides. She said that the killing seems linked to Palo Mayombe, a form of black magic. She also predicted that the killer would return the head exactly 42 days later. She was spot on. But due to skepticism in amongst the press and police for Sandy's methods, the murdered escaped justice and the case remains cold.
[adinserter block="7″]
[adinserter block="2″]
15. Two sisters reincarnated
Something exceedingly weird happened in 1957 in Northumberland, England. Two sisters Joanna and Jacqueline Pollock, 11 and 6 respectively, died in a car crash. Their parents were devastated. Their mother said that she would often pray that her daughters would somehow come back. But that is of course impossible… or is it?
[adinserter block="3″]
[adinserter block="8″]
A year later the parents had twin girls. They were shocked to observe that the twins bore the same skin marks in the same spots as Joanna and Jacqueline after the accident. The twin sisters liked the same toys their elder deceased sisters liked. The biggest shock came to parents when the twins started talking about places they hadn't ever visited – but Joanna and Jacqueline had.
[adinserter block="7″]
[adinserter block="2″]
14. Strange stone marker in Massachusetts
There is an unspectacular tiny island in Middlesex Fells Reservation, Massachusetts. A couple of centuries ago a mysterious marker was discovered. It is still a complete mystery as to what the text on it means. It reads, "WHERE SHUTE FELL" and no one knows what it is referring to. In 1889, some researchers concluded that Shute was a drunk who kept tumbling off the cliff and became known for it.
[adinserter block="3″]
[adinserter block="8″]
There are some other theories such as put forward by Boston Daily Globe; it says that Shute was a wrestler and feared by his opponents, he was probably rarely defeated nearby. In 1915, the Medical Historical Register said that Shute was colonel who died while fighting a duel. To this day, no one even knows if Shute is a person or the stone marker is referring to something else.
[adinserter block="7″]
[adinserter block="2″]
13. The fate of Zach Ramsay
In 1996, a young boy Zach Ramsay disappeared on his way to school in Great Falls, Montana. After his disappearance police was interested in Nathaniel Bar-Jonah on account of multiple child disappearances. Nathaniel looked like a strong candidate but due to lack of evidence, police couldn't get a warrant in time and the case halted.
[adinserter block="3″]
[adinserter block="8″]
Luckily, Nathaniel was arrested impersonating a cop. Quickly the law enforcement went to search his house. They found a meat grinder with some human meat and bones lying nearby. Nathaniel's neighbors said that he would often host barbecues saying it was deer meet. But he had no rifle and no hunting permit. However, the human remains found didn't match Zach Ramsay's and his fate is still unknown today.
[adinserter block="7″]
[adinserter block="2″]
12. Are there Nazi nuclear bombs hidden somewhere?
Peter Lohr, a 70 year old retired engineer made an astonishing claim recently; he says he has found five nuclear bombs in underground caves in the Valley of Jonastal, Eastern Germay. He revealed that he used ground-infiltration radar, sonar, 3D image creation and other techniques to pinpoint their location. Lohr alleges that Nazis hid five nuclear bombs after their defeat in World War II.
[adinserter block="3″]
[adinserter block="8″]
Many people including German authorities have ridiculed his claim and due to security issues have asked Lohr to abandon his research. It is well known that Germans developed nuclear technology after World War II.
The question is, won't it be easier and to everyone's satisfaction to just look and confirm? Why the secrecy from the German authorities? – Is it really something there that they don't want us to see?
[adinserter block="7″]
[adinserter block="2″]
11. Unidentified men in black
Men in black have always raised curiosity – are they government officials, are they aliens, who knows. But these are different type of men in black we are talking about. In Iowa, there have been many sightings of strange looking men standing on the sides of roads, they are dressed in all black.
[adinserter block="3″]
[adinserter block="8″]
These men are often seen walking or standing across the road. They have never caused any harm. They are not even breaking any law. However the authorities have encouraged people to come forward if they see anything odd and mysterious about these men in black. The identity and purpose of these men remains unknown.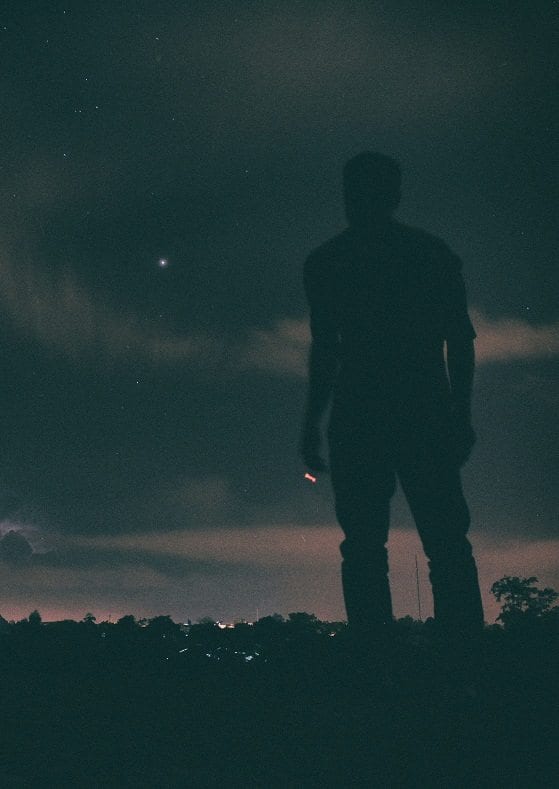 [adinserter block="7″]
[adinserter block="2″]
10. Selah Abdeslam
This mystery is a little different from the ones we have discussed so far. It is more a political and cover-up mystery than a paranormal one. Selah Abdeslam is considered to be one of the masterminds of the deadly Paris bombings. The attacks killed more than 130 people. He was under French authorities' radar but he vanished, quite literally. It is believed he fled to Syria but the question is how?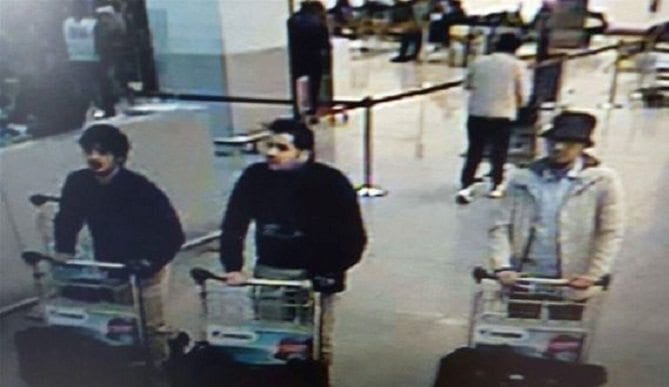 [adinserter block="3″]
[adinserter block="8″]
French police say he was due to detonate his vest but changed his mind. He then decided to flee the country. He was able to pass through three different security checkpoints, unnoticed. That is very very weird.
After being on the run for four months, he was arrested in Belgium in April 2016. How he travelled from Syria to Belgium? – Again we have no idea.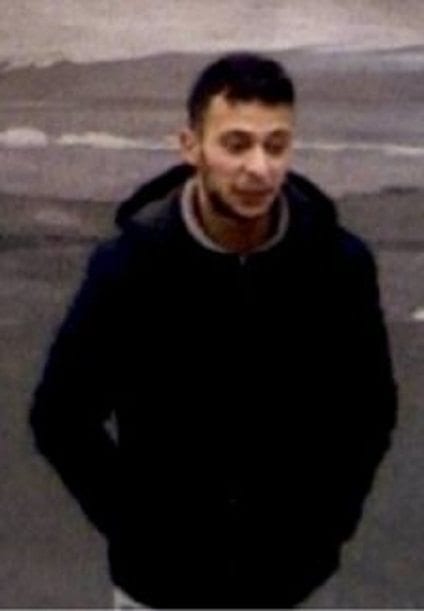 [adinserter block="7″]
[adinserter block="2″]
9. The secret digital society Cicada 3301
Cicada 3301 is one of the biggest mysteries of the digital world. They publish games and complicated puzzles to find best coders. The puzzles and games are long and elaborate. The first one started in 2012 and took a month to be cracked. What's astonishing is that Cicada 3301 have posted clues internationally in many countries.
[adinserter block="3″]
[adinserter block="8″]
The "secret society" says it is testing, analyzing and will ultimately recruit best coders in the world for a purpose no-one knows. One of the theories suggest that Cicada 3301 is not an evil or secretive society, they are probably owned by tech giants like Google or Facebook and their purpose is to perfect cryptography and privacy.
[adinserter block="7″]
[adinserter block="2″]
8. Bowe Bergdahl's capture
Bowe Bergdahl was a US Army man who was captured by Taliban in 2009 and was released in 2014 under mysteries circumstances. First his capture is unclear. US official stated he was captured when he fell behind in a patrol routine. While Taliban said he was found drunk outside the camp.
[adinserter block="3″]
[adinserter block="8″]
For years and years US and Taliban officials were deadlocked in release terms. But suddenly in 2014, US mysteriously agreed to release five Taliban prisoners in exchange for Bowe. Many people say he defected to the other side. He faces possible court martial for deserting and endangering his fellow soldiers.
[adinserter block="7″]
[adinserter block="2″]
7. Mass antelope death in Kazakhstan
Antelope is an endangered species, therefore the mysterious tragedy that befell in Kazakhstan has shocked many. More than 120,000 antelopes died in the span of 15 days. According to a UN report, more than one-third of total global population died in Kazakhstan in those two weeks. How and why this happened no-one knows.
[adinserter block="3″]
[adinserter block="8″]
Several biologists and environmentalists have tried to explain the phenomena but to no success. One theory suggests that pathogens Clostridia and Pasteurella are to be blamed. While other says a sudden and environmental change killed all the antelopes. Truth is we don't know how they died.
And expectedly more than a few people think that its either aliens or dark paranormal forces at play.
[adinserter block="7″]
[adinserter block="2″]
6. Aliens on Saturn's moon?
Scientists recently discovered Promixa B, a planet being dubbed Earth 2. But what's baffling is that probably no one was paying attention to our own solar system when discovering signs of life. Recently a spacecraft whizzed pass Saturn's moon called Enceladus. It observed a possible ocean. Obviously the craft couldn't land and collect DNA samples.
[adinserter block="3″]
[adinserter block="8″]
However this increases the chances of microbial life on Enceladus quite dramatically. Scientists also think that Jupiter's moon Europa contains a wide ocean below its icy exterior. Liquid water (H20) is a rare find in our universe. Water points towards first signs of life. Even finding single cell organisms would be an unspeakably large discovery.
What's out there? – Well it won't be in this list if it weren't a mystery.
[adinserter block="7″]
[adinserter block="2″]
5. Is there an ancient satellite orbiting Earth that NASA is hiding?
There is an unknown space object orbiting Earth that is called WT1190F. It has been observed by space agency for some time now. There are many theories about this object. NASA says it is space debris amply found in outer space. More "enthusiastic" observers claim that it is an ancient abandon spacecraft.
[adinserter block="3″]
[adinserter block="8″]
The strange part is that NASA is known to have cut the live feed when mysterious objects tend to be coming in the view. Many live viewers on NASA Youtube channel have reported this. NASA claims the cut off is due to technical reasons – well that's convenient.
The question is why would NASA hide something from us? What could be their motive? – Please let us know in the comment section.
[adinserter block="7″]
[adinserter block="2″]
4. How did El Chapo break out of prison?
Joaquin Guzman also known as El Chapo has been arrested and is currently facing extradition to US. Many says that he will never get out of jail again. But this is not the first time he has been arrested and locked up for good. El Chapo has broken out of a maximum security prison before.
[adinserter block="3″]
[adinserter block="8″]
What is spooky is the fact that no one noticed him drilling a long underground tunnel with outside help! The tunnel to his prison was drilled in from his cell and also from outside where he escaped on motorbike. This has led some people to believe that Mexican government or some very powerful officials were behind his escape. Inquiry after inquiry has been launched but to no avail.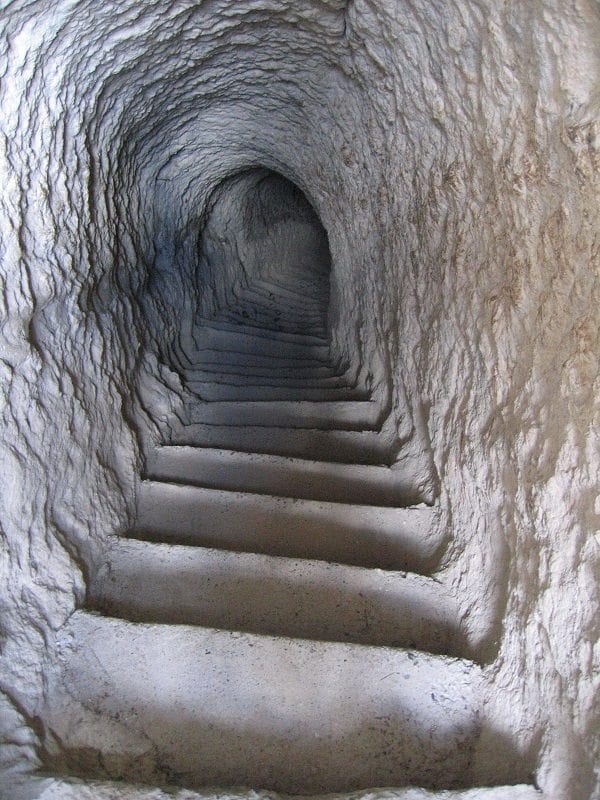 [adinserter block="7″]
[adinserter block="2″]
3. The Dighton rock carvings
Ancient carvings and paintings are fascinating and often hard to decipher. But most of them are ultimately cracked. No ancient carvings have baffled researchers more than the Dighton rock carvings in Taunton River in Massachusetts. The carvings are an odd visual depiction. They seem more like small objects rather than letters. Since their discovery around 300 years ago, their meaning is still to be found.
[adinserter block="3″]
[adinserter block="8″]
In 1963, with State's permission archeologists removed the boulder and preserved it. Some believe they are the earliest markings of Native Americans while those with wilder imaginations attribute them to ancient Phoenicians.
Before you ask, yes of course some people suggest they are alien in origin and were left by aliens who visited earth thousands of years ago! – What do you think?
[adinserter block="7″]
[adinserter block="2″]
2. Hayat Boumeddiene: The mysterious wife of one of the Paris bombers
Hayat Boumeddiene is said to be married to one of the Paris attackers Amedy Coulibaly. We have heard many rumors and stories about her involvement in the Paris attacks, but we don't know which one (or if any) is true. She is currently France's most wanted and the world's one of the most wanted women.
[adinserter block="3″]
[adinserter block="8″]
Despite the "glorious" terrorist profile, we know so little about Hayat. Her whereabouts are unknown. But her extent of involvement in her husbands' terroristic affairs is also unknown. Many people believe that she fled from France to Turkey and then ultimately to Syria.
Numerous ISIS and Islamist propaganda magazines have claimed to interview her but none of those claims have been verified and are likely false. The woman is like a ghost.
[adinserter block="7″]
[adinserter block="2″]
1. The Dyatlov Pass mystery
This is arguably the greatest mystery ever!
Dyatlov Pass mystery refers to a tragic hiking trip that claimed lives of nine Russian hikers. The word "strange" or "weird" cannot even begin to describe what happened. On February 2nd 1959, in Ural Mountains, USSR, these hikers were found mysteriously dead. They had set up camp at Kholat Syakhl where their bodies were found. To this day no one knows what happened.
[adinserter block="3″]
[adinserter block="8″]
Their tent was torn from inside out. It seemed that the hikers were not attacked from the outside. What attacked them (or if someone or something even did attack them) must have been terrifying as some of the members cut their way out without being properly dressed. Some hikers left the tent barefoot in below freezing temperature.
Six of the members died of hypothermia while three others bore markings of trauma. Their bones were fractured and one woman had her tongue missing. If this wasn't weird enough, they all showed high level of radiation poisoning.
Some say that they were on drugs and one of the members lost his grip on reality and started attacking his terrified and unprepared co-hikers. Even if that were true, it doesn't explain the radiation poisoning.
[adinserter block="7″]
[adinserter block="2″]