When a coach or manager picks his players, he expects few qualities that his players would display. Skill, speed, stamina, teamwork – these are the most commonly attributed qualities to NBA players. But in basketball, you cannot be a good player if you are not intelligent. There is a lesser known but extremely important quality that managers seek in their players; it is called intelligence. NBA managers desire high IQ more than you think.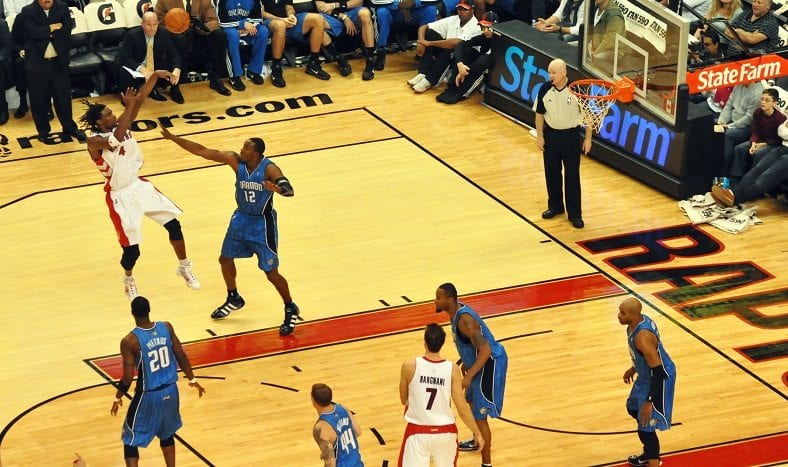 [adinserter block="3″]
[adinserter block="8″]
In fact there is a comical situation, almost predictable amongst the NBA community. Whenever they want to praise a player, coach, teammate, any NBA related personality – on a personal level – the NBA circle simply say, "He has got a very good brain, and he has a high IQ". This label of intelligence is a good one and cannot often be argued since it is hard to find IQ test results of every player. While this common degradation of the word "genius" runs rampant in NBA industry, there are some players who are smart. In fact they are true geniuses and their intellect towers that of an average human being.
Here are 15 smartest NBA players to have ever graced the game. Some players on this list might surprise you.
15. Bill Walton
Bill Walton is one of the most famous college players ever. In his under graduate years, Walton shone at University of California in Los Angeles. He then decided to switch gears and went to Stanford to study law. Due to his sporting career, Walton never managed to graduate. But many commend him for attending such prestigious universities.
People close to Walton say that he would've excelled in education if he wasn't interested in basketball. He displayed quick wits and delightful intelligence. Many team-mates and commentators alike have dubbed him as one of the most intelligent players to play in the NBA.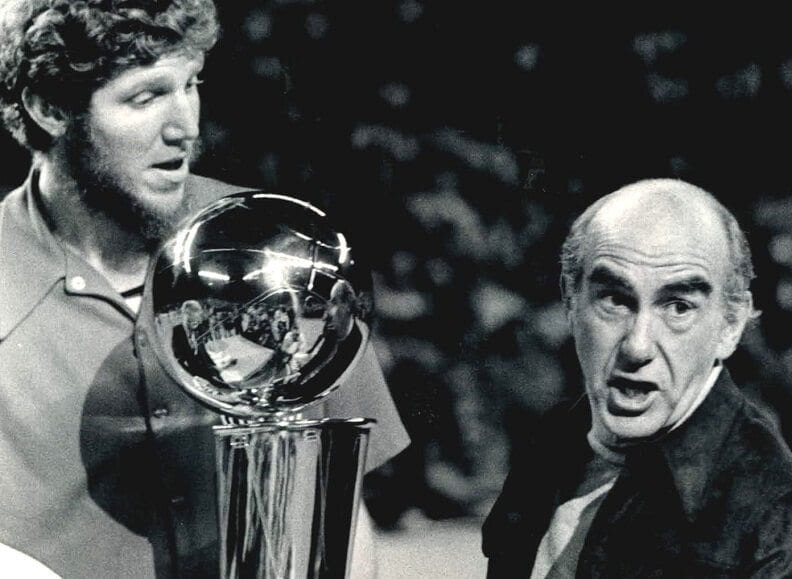 [adinserter block="7″]
[adinserter block="2″]
14. Steve Nash
Steve Nash is widely considered to be one of the best point guards ever to play the game. He started playing basketball in his school days in British Columbia. Nash was a brilliant all round student. His academic and sporting prowess earned him a scholarship at University of Santa Clara. He graduated with stellar grades and had honed his basketball skills.
[adinserter block="3″]
[adinserter block="8″]
Nash applied his college basketball experience onto the bigger stage. He became a confident and assured player. Nash holds two MVP awards, eight NBA All Star awards and he led the league table in assists no less than six times in his career. Many people see him seamlessly entering Hall of Fame.
[adinserter block="7″]
[adinserter block="2″]
13. Michael Jordan
Michael Jordan is the most well-known entry in the list. Everyone known his story. Everyone knows how he became one of the all-time greats. He was studying at University of North Carolina when he was drafted for NBA. Most people don't know that fact that after being selected in NBA, he continued to study. He completed his major in Geography while playing in the NBA.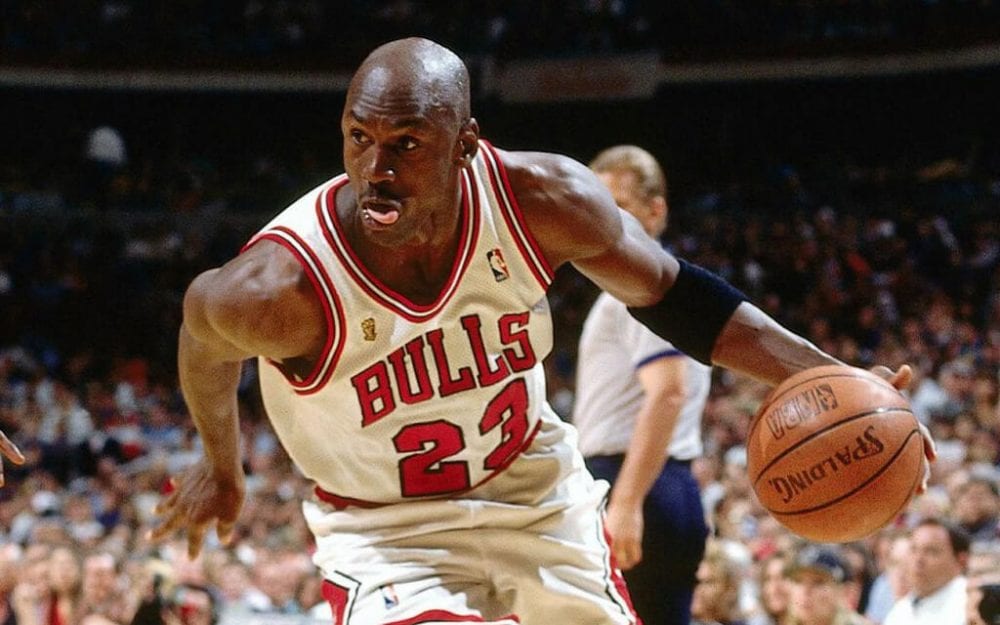 [adinserter block="3″]
[adinserter block="8″]
You don't get to be a good basketball player without having brains. Here is a testament to Jordon's intellectual and basketball qualities: 14 times NBA All-Star, 5 times MVP, 6 times NBA Champion, 6 times NBA finals MVP, Average: 5.3 apg, 6.2 rpg, 30.1 ppg, 3 times All Star MVP… and Rookie of the Year.
[adinserter block="7″]
[adinserter block="2″]
12. Jeremy Lin
According to many people Harvard University is a bench-mark for intelligence. Only the best of the best go there. So when Jeremy Lin graduated from Harvard and went on to become one of the most famous basketball players, it was both inspiring and shocking. Normally athletes aren't attributed with prestigious universities.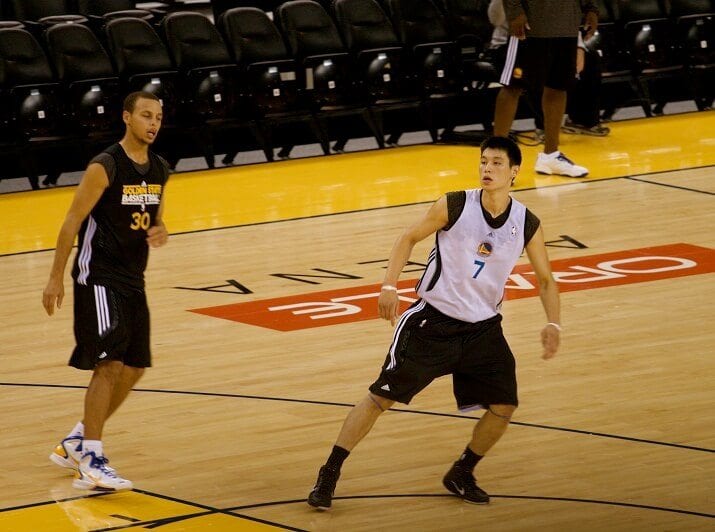 [adinserter block="3″]
[adinserter block="8″]
More so, Lin didn't graduate in an easy subject. Lin attained an economics degree with a 3.1 GPA. If you are thinking 3.1 GPA isn't impressive, then you probably don't know the education standards of Harvard. Lin is known to be a delightfully fellow with command over many subjects including current affairs and business policies.
[adinserter block="7″]
[adinserter block="2″]
11. Bill Bradley
Bill Bradley was a regular starter for New York Knicks when he was playing in the NBA. He was a valuable player. But his sporting abilities are not what got him on our list. Bradley enjoyed a fulfilling career at the back of excellent education.
[adinserter block="3″]
[adinserter block="8″]
Bradley graduated from Princeton. He also attained Rhodes scholarship, an international award for foreign postgraduate students sponsored by Oxford University. With both Princeton and Oxford education credentials, Bradley did well in life after NBA. He is the author of 6 books and has been a US senator for 3 terms. This speaks volumes of his extraordinary IQ.
[adinserter block="7″]
[adinserter block="2″]
10. Brandon Knight
Brandon Knight must have been a wonderful student as he was able to get admission in Kentucky University on the basis of only one semester's credits. His heart and soul lied in basketball so he left college very early but he took his education very seriously and still values it a great deal.
[adinserter block="3″]
[adinserter block="8″]
His move to temporarily leave education and focus on NBA was a fruitful one. He currently boasts a career average of 4.5 assists and 15.2 points – all this within his first four seasons in the NBA. Knight is currently a valuable member of Phoenix Suns. He has made it clear that he intends to return to Kentucky University and complete his bachelors.
[adinserter block="7″]
[adinserter block="2″]
9. Pau Gasol
Pau Gasol started his education in Europe. He attended University of Barcelona, a renowned school. He took admission in medical sciences and was on his way to become a doctor. Pau left his studies and joined NBA since he always wanted to become a pro athlete. One of the most accomplished overseas players, Gasol got into a prestigious medical school – that says a lot about his IQ.
[adinserter block="3″]
[adinserter block="8″]
On basketball court he became a real star. His accomplishments include 3 All-stars, 2 NBA championships, NBA rookie of the year (2002) and 2 FOBA European Player of The Year awards. Gasol speaks three languages; English, Spanish and Catalan.
[adinserter block="7″]
[adinserter block="2″]
8. Jeff Green
If there ever was a hard working fellow who loved education and sports alike, it is Jeff Green. He enrolled in the Georgetown University and showed promise during his three seasons stay. However, he decided to pursue NBA. Green was a fifth pick overall in 2007. You must be thinking since he is playing basketball, his education must be hurting? – Not quite.
[adinserter block="3″]
[adinserter block="8″]
During offseason, players usually relax, do vacations and travel around etc. But Green used these breaks to rejoin Georgetown University. He completed a degree in English and a minor in theology. This level of dedication towards education shows that Green is one of the smartest players around in the NBA.
[adinserter block="7″]
[adinserter block="2″]
7. Tim Duncan
If there were a list of top 10 NBA players, Tim Duncan would certainly make it any day. Widely regarded as one of the all-time greats of the game, Duncan has impressive career numbers. All through his entire career he averaged 11 rpg and 19.5 ppg. He is 15 times All-star, 5 times NBA champion, 2 times Most Valuable Player (MVP) and 3 times Finals MVP.
[adinserter block="3″]
[adinserter block="8″]
Duncan has attributed his basketball prowess to his education. He advises young boys to focus on their education while playing sports. He completed his degree from Wake Forest College and spent full four years there. Even after his retirement, Duncan continues to dominate polls such as "best leader in NBA" and "highest IQ in NBA".
[adinserter block="7″]
[adinserter block="2″]
6. Shane Battier
Shane Battier is regarded as one of the smarter NBA players of all times – and you will see why. Battier attended Duke University. He stayed there for entire four years straight and graduated with an impressive 3.5 GPA. These academic credentials are normally associated with scientists and engineers, not often with professional basketball players.
[adinserter block="3″]
[adinserter block="8″]
The best thing about Battier was his high IQ and quick thinking. He was able to study and get stellar grades while being a valuable NBA player. Battier didn't study to get a job, in fact he studied in Religious Studies. He said he just wanted to learn more about the world. This shows that he loves education, he craves for knowledge instead of having materialistic motivations.
[adinserter block="7″]
[adinserter block="2″]
5. Russell Westbrook
Russell Westbrook once scored a record average of 28.1 points per game. Russell Westbrook has made a name for himself after seven seasons in NBA. Westbrook was torn between academics and basketball. He wanted to go to Stanford University and had a 3.9 GPA that would've secured his admission. But he chose not to go to Stanford.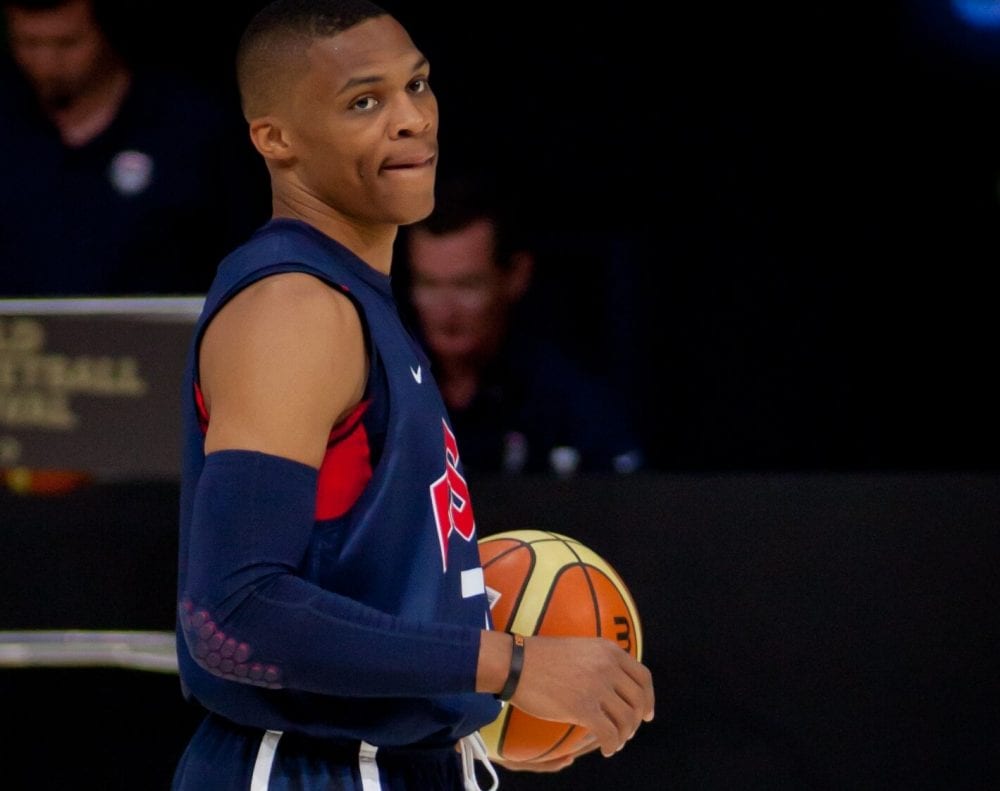 [adinserter block="3″]
[adinserter block="8″]
Westbrook said that he regretted opting out of Stanford that had been his dream for many years. He said that Stanford University didn't recruit him for basketball. He chose NBA over Stanford and went on to become one of the greatest NBA players of his time.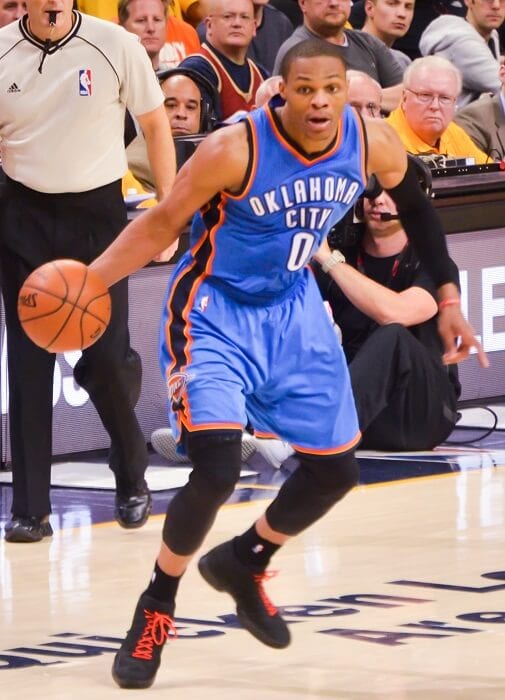 [adinserter block="7″]
[adinserter block="2″]
4. Paul Pierce
There are some people who don't want stardom, they just want consistency. Paul Pierce is one such athlete. He focused more on performance than on flamboyance. This has made him a very competitive, hard-working and reliable player. Pierce didn't have natural "flare". He had to rely on hard work and fitness, but most of all he had to make use of his quick wits.
[adinserter block="3″]
[adinserter block="8″]
Peirce was born on 13th October 1977. He was always a studious young man. He graduated from Kansas University majoring in Crime and Delinquency Studies. He currently plays for Los Angeles Clipper after he signed a three year deal worth $10 million.
[adinserter block="7″]
[adinserter block="2″]
3. Victor Oladipo
Victor Oladipo nicknamed The Magic Guard made a promising start to his NBA career. He grew up in Orlando, where he went on to become one of the best young NBA players. He quickly established himself as a star. He averaged 4.2 rebounds, 4.1 assists and 17.9 points per game in only his second season at the NBA.
[adinserter block="3″]
[adinserter block="8″]
Victor Oladipo never let basketball come in the way of his education. He went to Indiana University and graduated with a bachelor's degree in sports communication. In order to achieve that alongside an NBA career, Oladipo had to take 19 credits in his last semester – you have to be very intelligent to pull something like that off!
[adinserter block="7″]
[adinserter block="2″]
2. Gordon Hayward
Gordon Hayward is considered to be muscles with brain in the entire NBA community. He is known to be an extremely perceptive player. His genius extends outside basketball court. Hayward went to Butler University where he did a degree in engineering. Tennis is another game Hayward is good at. He and his twin sister Heather appeared in the mixed doubles event in Indiana State Open in 2005.
[adinserter block="3″]
[adinserter block="8″]
He was the ninth pick in the 2010 NBA draft. Since then he has been unstoppable. He managed 20.1 points per game in the past season, alongside 4.3 assists and 5.1 rebounds per game. He currently plays for Utah Jazz as a shooting guard in the NBA.
[adinserter block="7″]
[adinserter block="2″]
1. Chris Paul
Chris Paul is a living legend. He is an 8 time All-star who led the league assists four times. He has always relied on his quick wits and intellect. Apart from being a basketball champion, Paul has amazing business and leadership skills. He was on NBA executive committee for four seasons before assuming the role of National Basketball Player's Association president.
[adinserter block="3″]
[adinserter block="8″]
Paul went to the Wake Forest College. He was selected in the Academics All-America team in 2005. In 2011, Wake Forest retired his jersey. He is currently believed to be one of the highest paid athletes in the world. He has shown a remarkable intellect during his off-field endeavors.
[adinserter block="7″]
[adinserter block="2″]